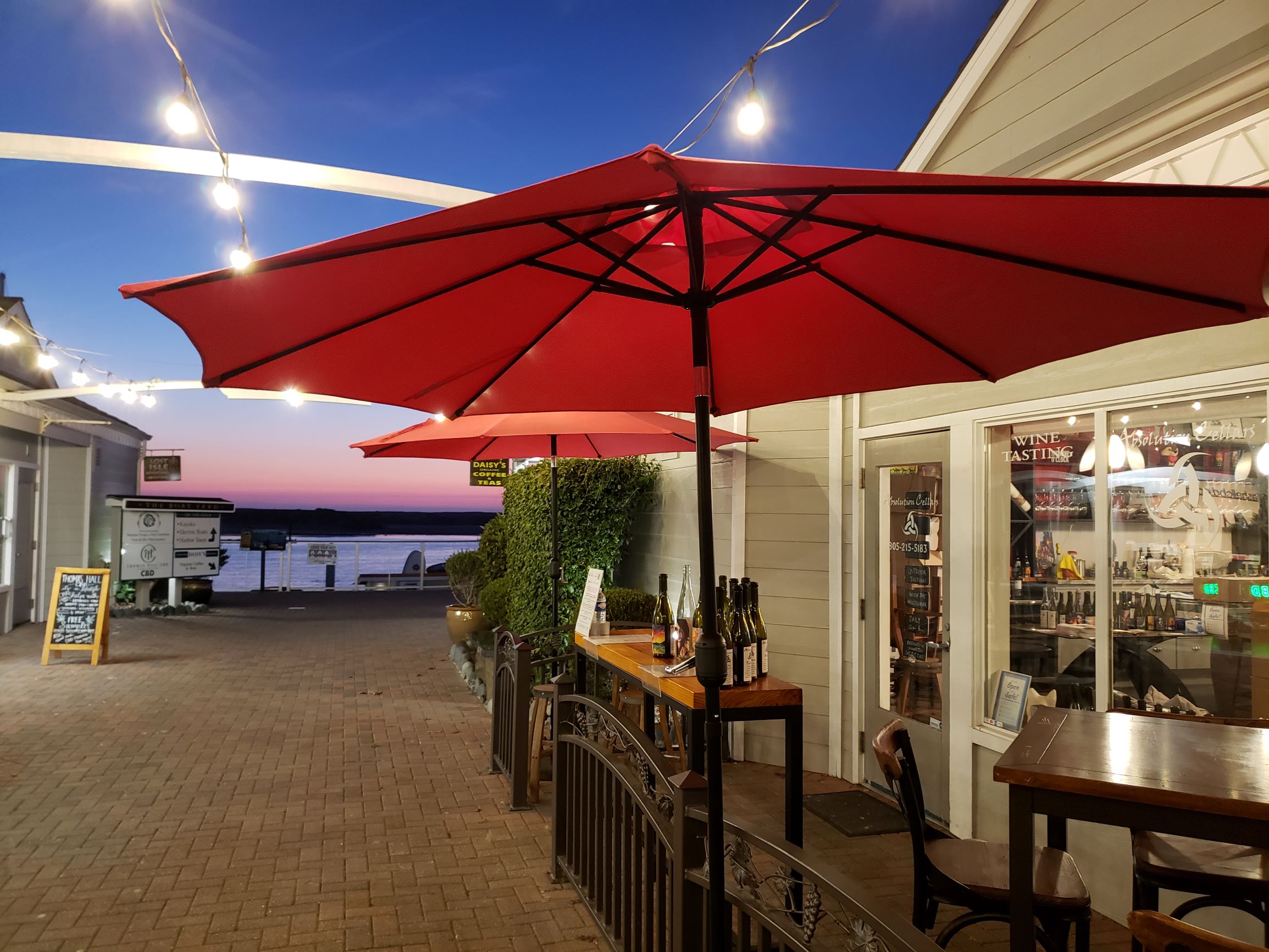 Info.
Hours
Thu-Tue 12pm-6pm (other times/days by appointment)
Address
Absolution Cellars, Embarcadero, Morro Bay, CA, USA
Tasting Fee
$20
Make a Reservation
Website
Contact Info
(805) 242-6362
Email
Social Media
Good to Know
Dog Friendly
Family Friendly
Gift Shop
Good for Groups
Indoor Seating
Outdoor Seating
What's better than a dozen roses for Valentine's? A dozen Rosés of Sangiovese! Save $120-$180!!!
To kick off our 3rd Anniversary Week, SAVE $120-$180 on a case of this fabulous wine - $240 for Club Members (just $20/bottle), and $300 for Non-Members (just $25/bottle). Available at the Tasting Lounge and online:
www.absolutioncellars.com
Hours this week:
MON FEB 6: Noon-6pm
TUE FEB 7: Noon-6pm
WED FEB 8: Closed
THU FEB 9: Noon-6pm
FRI DEC 30: Noon-6pm
SAT FEB 11: Noon-6pm
SUN FEB 12: 10am-2:30pm
Last tastings one hour before closing. Call 805.242.6362 to book.
Absolution Cellars
Absolution Cellars specializes in hand-crafted limited-production single-vineyard wines from the beautiful Central Coast. Each wine that we make is the best version of itself - a unique portrait of place and time, an honest expression of where and when the grapes were grown. Made for you to savor, enjoy, and share with your family and friends, as well as strangers, who may become one or both.
Come taste at our waterside Tasting Lounge on the Embarcadero in picturesque Morro Bay!
Key Varieties
Albariño
Grenache Blanc/Rousanne/Marsanne
Rosé
Cabernet Sauvignon/Franc
Grenache/GSM
Pinot Noir
Sangiovese/Italian
Syrah/Petite Sirah
Zinfandel
Tempranillo