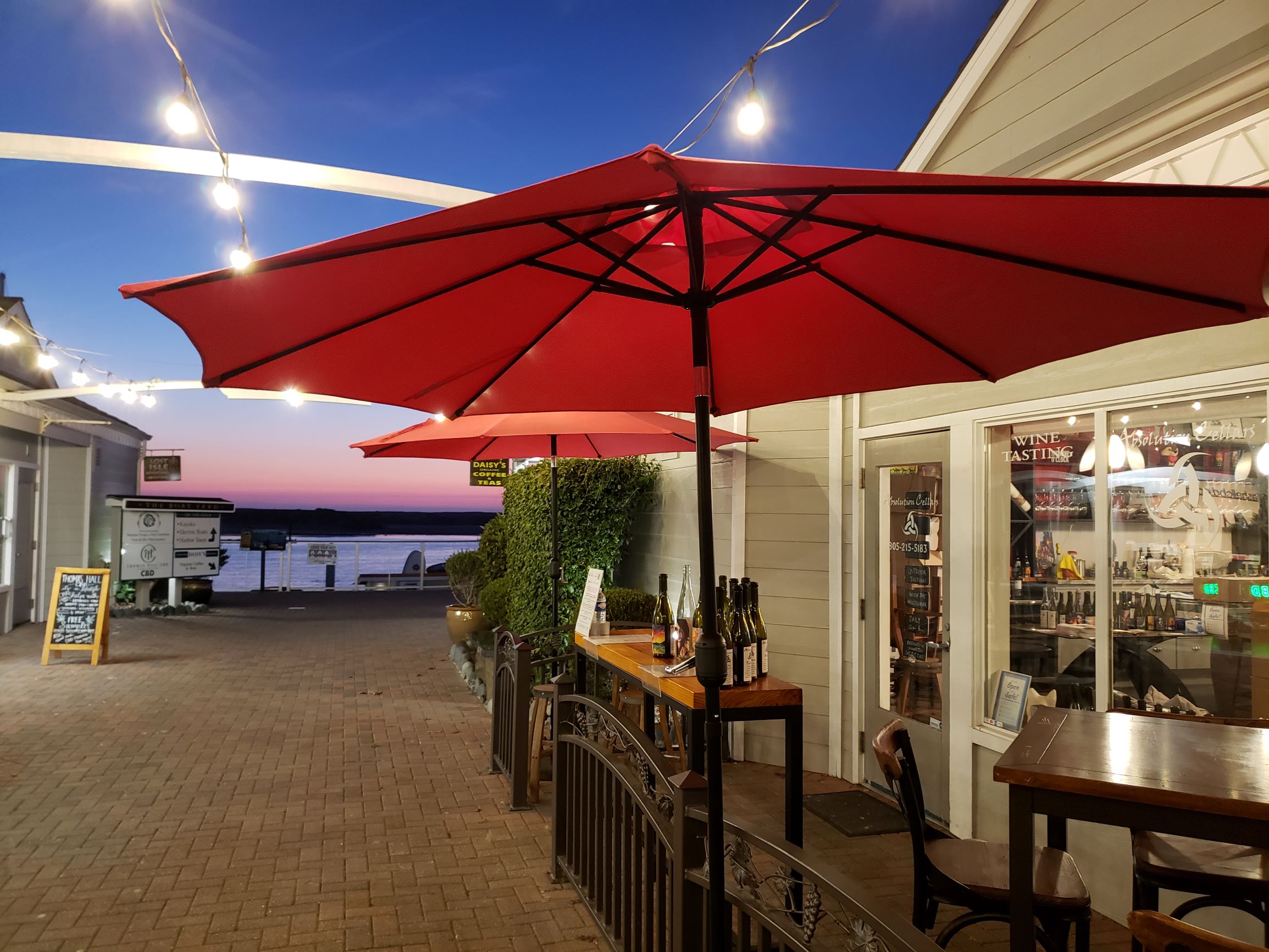 Winery
Absolution Cellars
Info.
Hours
Thursday-Tuesday (closed Wednesdays), 12pm-6pm
Address
Absolution Cellars, Embarcadero, Morro Bay, CA, USA
Tasting Fee
$20
Make a Reservation
Website
Contact Info
(805) 215-5183
Email
Social Media
Good to Know
Dog Friendly
Family Friendly
Gift Shop
Good for Groups
Indoor Seating
Outdoor Seating
Roll Out the Barrels Special Library Tasting
Since our Library Flight has been so well received, we are bringing it back for everyone (it has been Members Only for the past month) Thu. June 24th until Mon. June 28th. Taste the wines that started it all - 2014 & 2016 Syrah, 2015 & 2016 Cabernet Franc, 2016 Petit Verdot, and 2016 Pinot Noir - just $20 for a flight. Call 805.215.5183 or reserve at www.absolutioncellars.com/visit
Check out and bid on our signed case for the auction - https://rotb2021.ggo.bid/bidding/package/13458349
Absolution Cellars
We are a small local business creating handcrafted, small-lot 100% single vineyard wines from select vineyards along the beautiful Central Coast of California in San Luis Obispo, Santa Barbara, and Monterey Counties. Each wine is the best version of itself - a unique portrait of place and time, an honest expression of where and when the grapes were grown. Made for you to savor, enjoy, and share with family and friends, as well as strangers who may become one or both.
Key Varieties
Albariño
Grenache Blanc/Rhone White
Rosé
Grenache/GSM
Pinot Noir
Cabernet Sauvignon
Sangiovese/Italian
Syrah/Petite Sirah
Zinfandel
Tempranillo