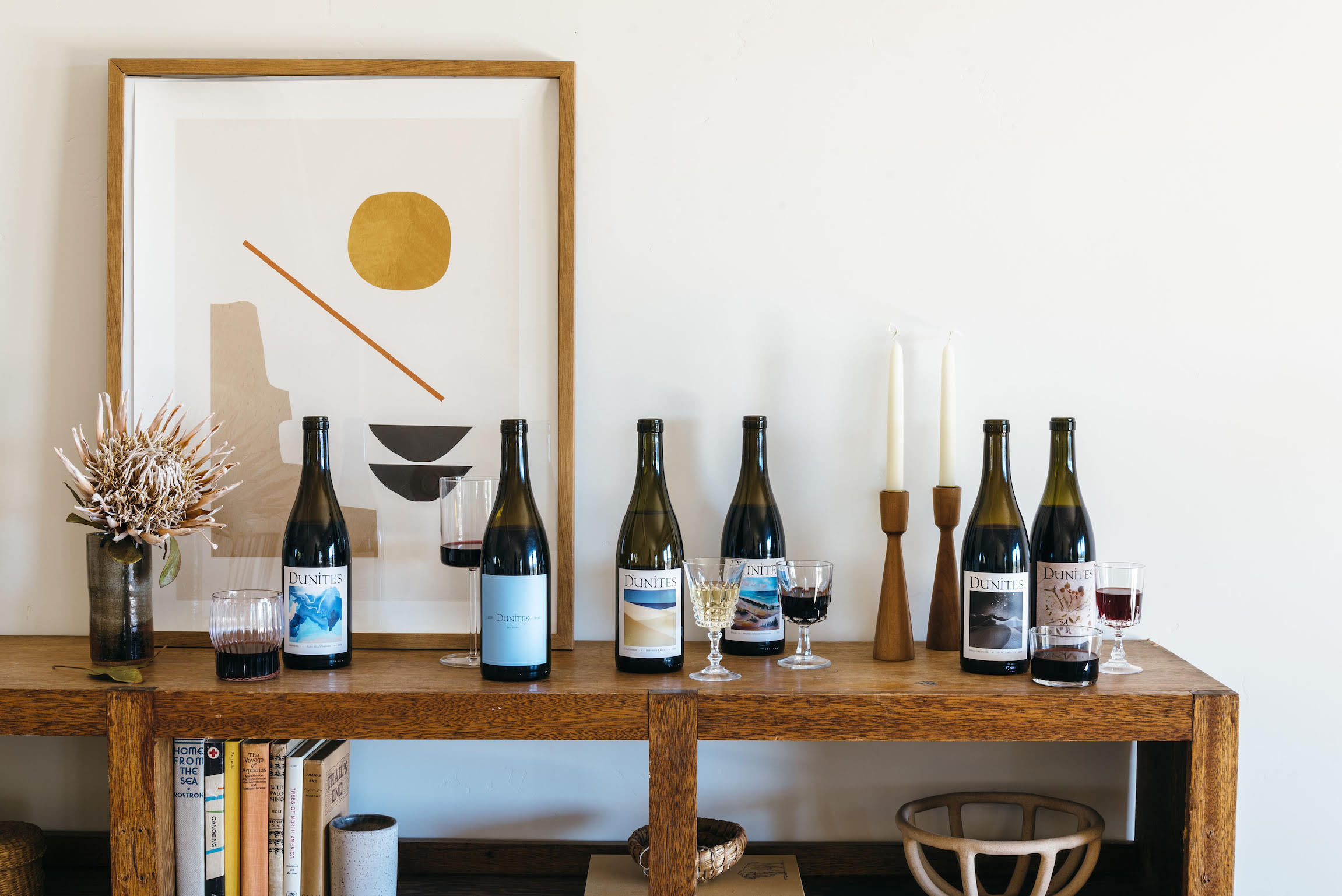 Info.
Hours
Sun & Wed: 1pm - 6pm, Thurs-Sat: 1pm-8pm
Tasting Fee
$20
Make a Reservation
Website
Contact Info
(805) 858-8488
Email
Social Media
Good to Know
Indoor Seating
Outdoor Seating
We aim to craft wine of purity and freshness. Above all, they should be delicious.
We are a husband-wife team who together have worked for over a dozen wineries and vineyards around the world where the people, cultures, and wines have influenced our approach to growing and making wine. Drawing inspiration for this project from the remote beauty of the coastal dunes and the progressive ambition of the Dunites to aspire towards a clear goal; to produce pure and elegant wines that respect the coastal influence and diverse vineyard sites.
We are a small wine brand named after an eclectic group of 1930s metropolitan refugees known as the Dunites who settled in the beach dunes of San Luis Obispo county. This group proudly described itself as a collection of free thinkers, artists, nudists, and poets. Together they shared meals, cohabited a mutual gathering space, philosophized, dissented, and generally allowed one another to live and express themselves freely outside of the cultural norms of the time.
Key Varieties
Albariño
Chardonnay
Grenache/GSM
Pinot Noir
Syrah/Petite Sirah
Sparkling Wine