May 2023 – see websites for availability of wine
Chardonnay is the most popular white wine grape in America! One reason: it's extremely versatile, and can be grown in the vineyard and made in the winery to represent many different styles. In our coastal wine region of San Luis Obispo, you'll find a large range of cool-climate styles from these 21 wineries that specialize in Chardonnay.
1. Baileyana Winery
Named for the Acacia Baileyana tree abundant throughout the Central Coast, Baileyana was founded over 35 years ago and is one of the original shapers of Edna Valley winemaking. Situated in California's coolest growing region, nearest the Pacific Ocean, Baileyana exudes a graceful yet vivid elegance. Our array of distinctly exceptional wines – highlighted by cool climate Chardonnay and Pinot Noir – are the epitome of the excellence, charm and potential of Edna Valley. This stunning region remains a breathtaking getaway, hidden in plain sight.
Located in the heart of the Edna Valley, our tasting room, housed in the historic Independence Schoolhouse, offers guests an off-the-beaten-path experience with picturesque views of the Santa Lucia Mountains.
2018 Baileyana Firepeak Chardonnay
2019 Baileyana La Pristina Chardonnay
2020 Baileyana El Gordo Chardonnay
2018 Baileyana Edna Valley Chardonnay
2020 Baileyana Musqué Chardonnay
2018 Baileyana S-BAR Chardonnay
2. Biddle Ranch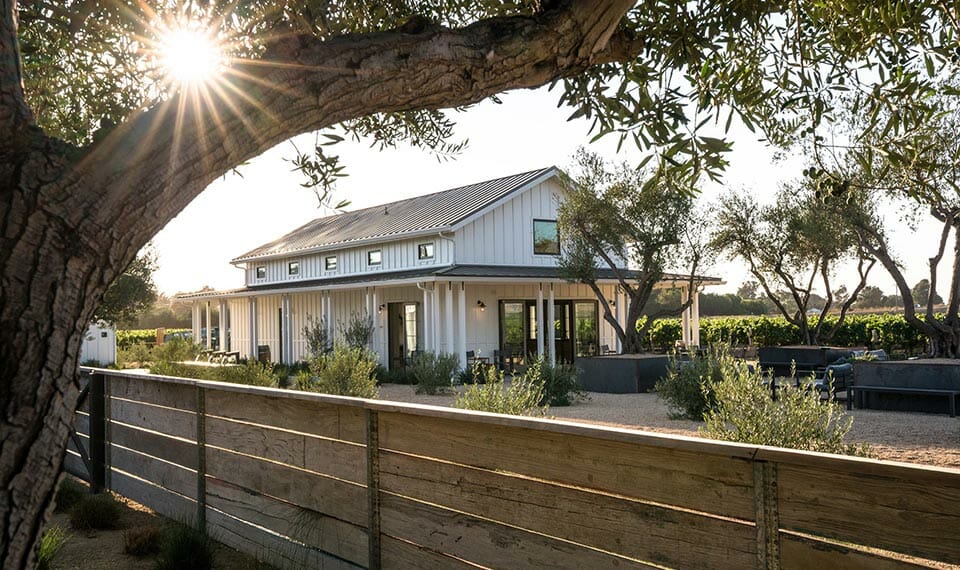 Small batch wines, handcrafted in the heart of the Edna Valley, Biddle Ranch is a Labor of Love. Rolling hills, Chardonnay grapes growing on the vine, and sweeping views of the Santa Lucia range. From this bountiful land we call home, comes the wine we love to drink. Biddle Ranch is a celebration of belonging to land where doing what fills the soul and lifts the spirit comes naturally.
2021 Chardonnay – this is our only variety grown here on the estate
3. Center of Effort
The powerful forces of skillful cultivation, artistic winemaking and a passion for unparalleled excellence are blended together to capture what Center of Effort refers to as the "magic" in the bottle, focusing solely on estate-grown Chardonnay and Pinot Noir. The Center of Effort estate is blessed with a remarkable growing environment for classic Burgundian varietals.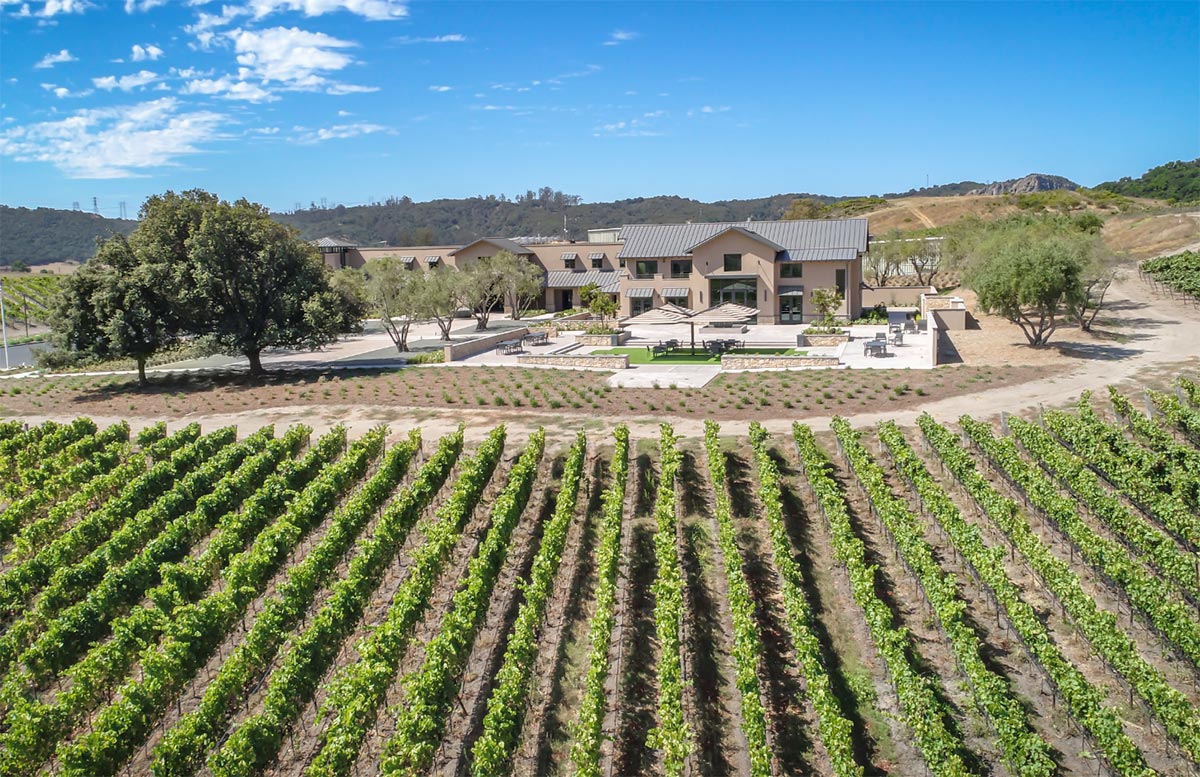 There is nothing expedient in the winemaking approach. They embrace the detailed, labor-intensive methods that are required to produce the finest wines. Even then, only a handful of elite lots from each vintage are ultimately deemed worthy for designation under the 'Center of Effort' label.
2016 Chardonnay
2017 Chardonnay
2018 Effort Chardonnay
2017 Giallo Solare, Chardonnay
Library Wines
4. Chamisal
Chamisal is devoted to understanding this magical piece of ground and applying the knowledge and experience of several decades to produce quintessential Central Coast Chardonnays and Pinot Noirs using sustainable practices. The vineyard is located in a tranquil setting just 10 minutes from downtown San Luis Obispo in the beautiful Edna Valley.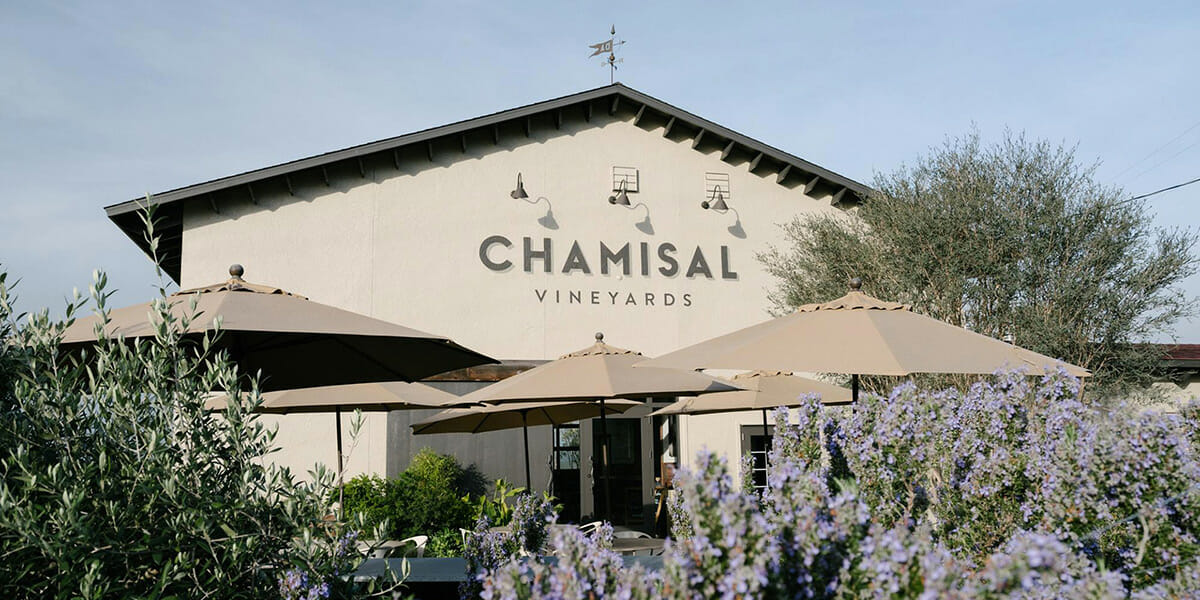 Chamisal specializes in sustainably produced Chardonnay and Pinot Noir from Central Coast vineyards located between Monterey and Santa Barbara. The wines are known for their intense flavor, mouthwatering texture, and impeccable balance.
2018 Chamise Chardonnay
2018 Califa Chardonnay
2019 Edna Valley Chardonnay
2020 San Luis Obispo County Chardonnay
5. Claiborne & Churchill
Claiborne & Churchill is a small, family owned and operated winery, founded in 1983 and located in the heart of the Edna Valley, just outside San Luis Obispo, California. Inspired by the wines of Alsace, they specialize in premium dry wines made from Riesling, Gewürztraminer, and Pinot Gris grapes, as well as handcrafted Pinot Noirs and Syrahs from several vineyards here in the Edna Valley.
They also produce small lots of other wines, including a Pinot Blanc, Pinot Noir, Dry Rosé, and a Port-style wine.
2020 Chardonnay, Greengate Ranch & Vineyard
6. Derby Wine Estates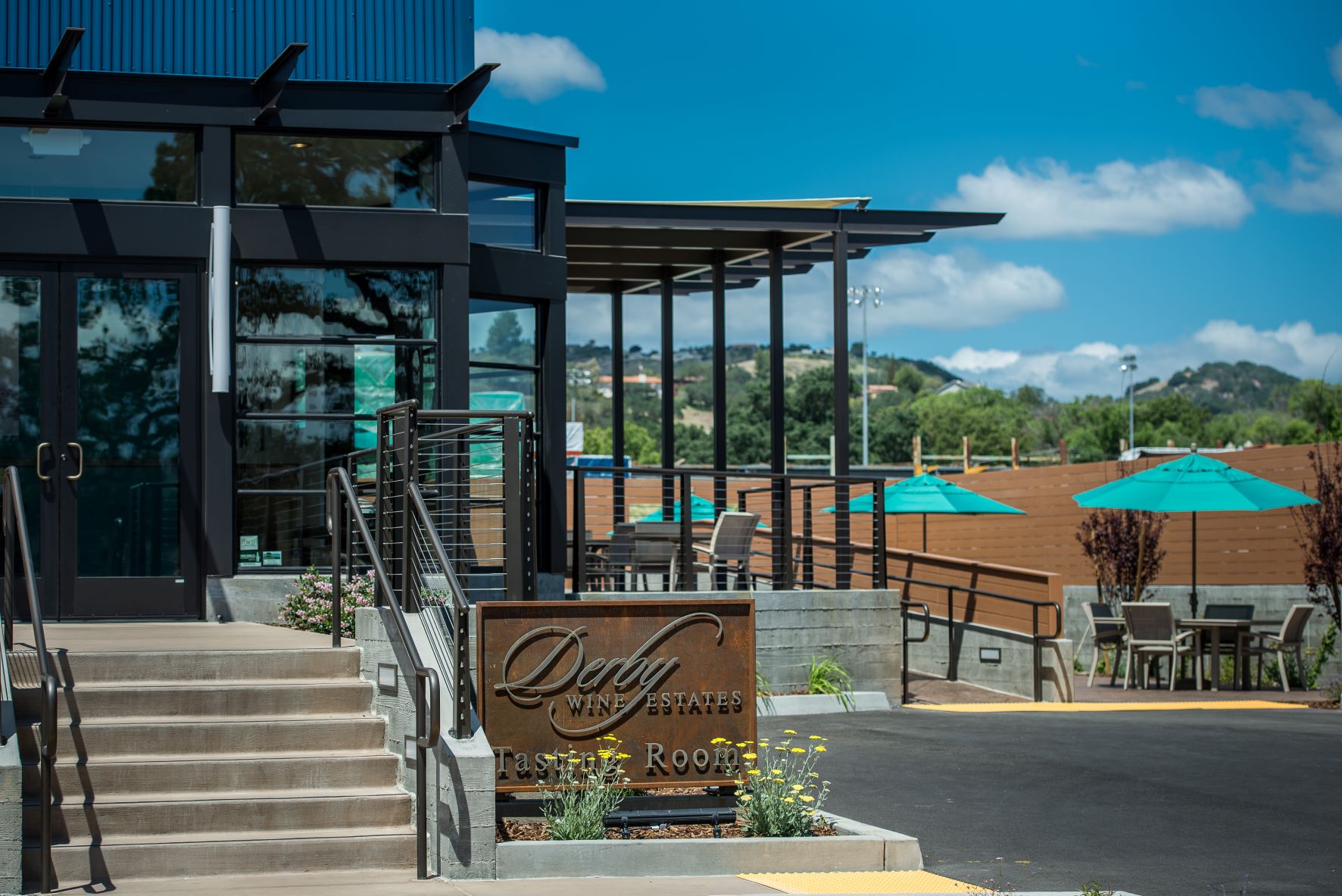 Derby Wine Estates is a boutique, family-owned winery with three Estate vineyards across the Central Coast and a Tasting Room & production facility on the outskirts of downtown Paso Robles. We have a passion for good wine and good company, and strive to share both with everyone who walks through our door. Their 2020 Chardonnay is from the Derbyshire vineyard in the SLO Coast.
2020 Chardonnay, Bright and crisp with a refreshing aroma of lemon zest and crème Brulé and flavors of bright citrus and honey.
7. Edna Valley Vineyard
The region now home to Edna Valley Vineyard saw its first grapes planted in the days of the California missions. In the 1800s, it was believed that the grapes in this region were of the highest quality. Today, we still hold this to be true. Following in the footsteps of our founder, pioneering vineyard developer Jack Niven, we continue to craft award-winning Chardonnay – the first variety planted in the Edna Valley. In addition to our flagship Chardonnay wine, we offer five other varietal wines nationwide: Merlot, Cabernet Sauvignon, Pinot Noir, Pinot Grigio and Sauvignon Blanc.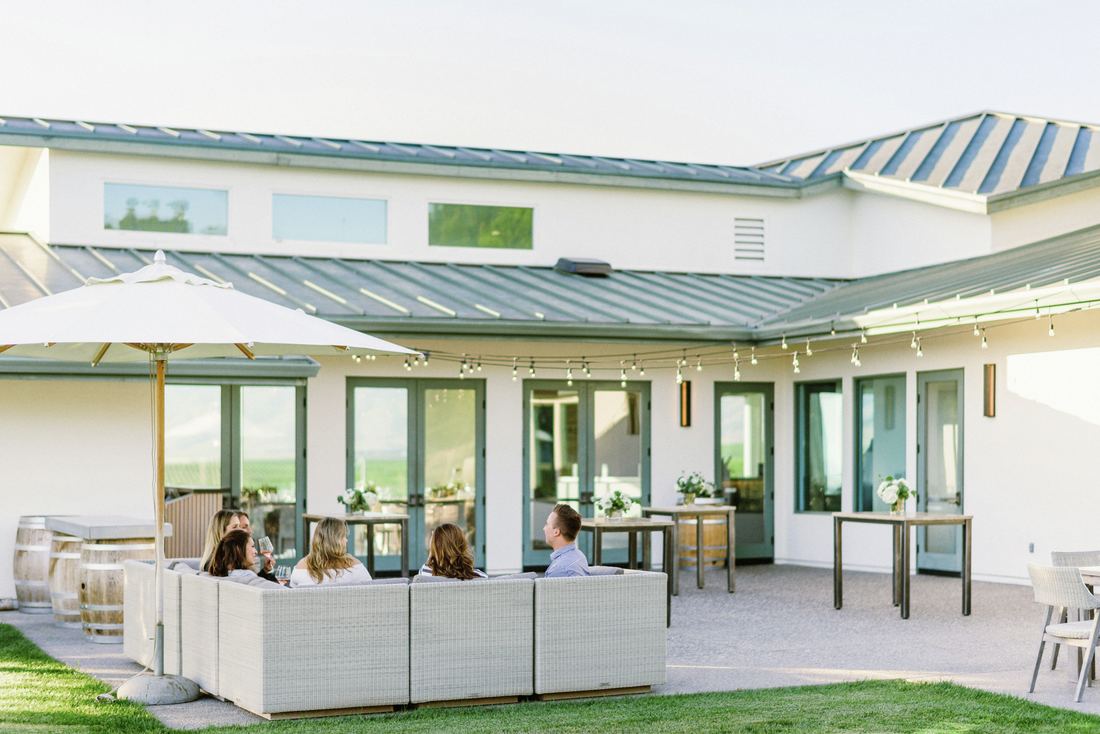 We take Chardonnay seriously at Edna Valley Vineyard, despite the laid-back atmosphere in San Luis Obispo. Following in the footsteps of our founder, pioneering vineyard developer Jack Niven, we continue to craft award-winning Chardonnay – the first variety planted in the Edna Valley. We've been crafting the grape into wine since 1980. We like to think we've learned a lot about Chardonnay since our first vintage and are excited to continue our journey to craft expertly balanced Chardonnay wines from California's Central Coast.
Edna Valley Reserve Chardonnay
Edna Valley Central Coast Chardonnay
Edna Valley Buttery Chardonnay
Edna Valley Reserve Chardonnay
Edna Valley Winemaker Series Fleur de Edna Chardonnay
8. Filipponi Ranch
Filipponi Ranch selects grapes from some of the finest vineyards on the Central Coast. We focus on bringing you wines that showcase the wonderful fruit that the vineyards offer us. Life is better with a glass of wine, good food, close family and friends. These are the values that we strive to bring you through our wines and our ranch.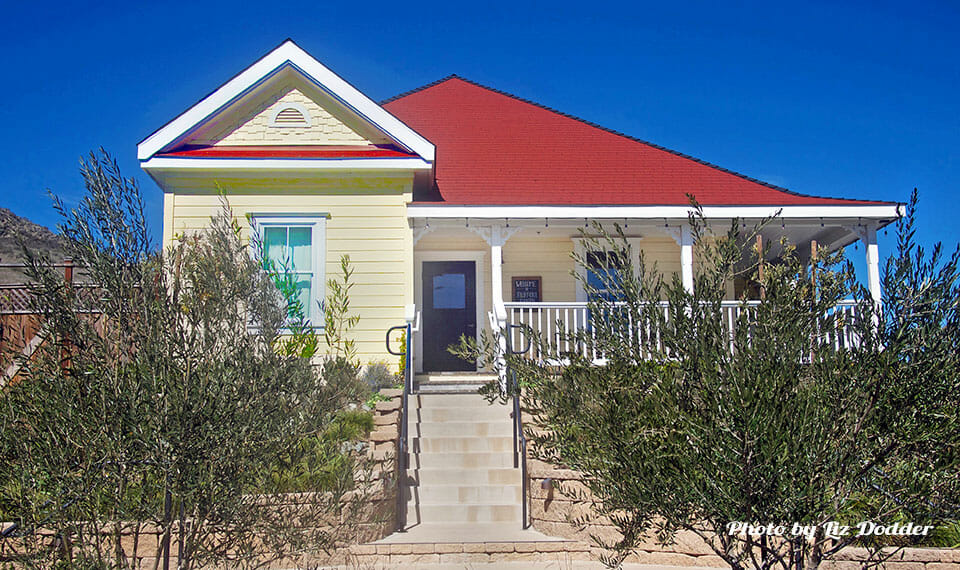 It all started with a vision, and then a lot of good old hard work! Nestled among the rolling, oak-studded hills on the outskirts of San Luis Obispo, CA, is a unique little winery: Filipponi Ranch. Family-owned and operated, this boutique winery began with the vision of founder Herb Filipponi whose father, Lorenzo, immigrated from Switzerland. After purchasing and settling on this 300-acre ranch, Lorenzo started a dairy farm where Filipponi Ranch is located today.
2019 Chardonnay, Paragon Vineyard Edna Valley
2017 Reserve Chardonnay, Paragon Vineyard Edna Valley
9. Kynsi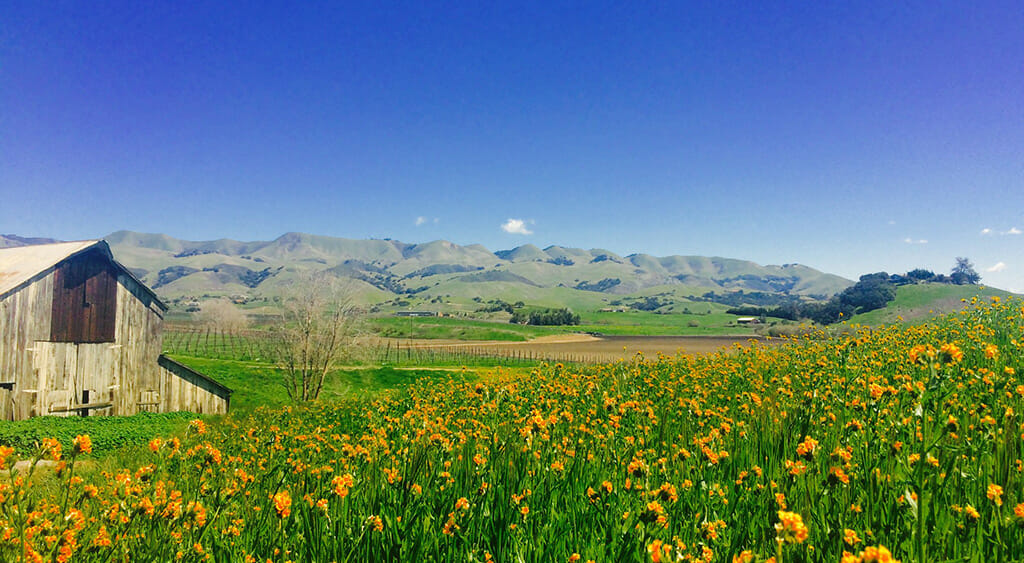 Kynsi Winery is a family run operation focused on producing distinguished wines in limited production. Pinot Noir, Pinot Blanc, Chardonnay, Syrah and unique red blends are carefully sourced from highly regarded cool climate vineyards along with Pinot Noir from their Estate Stone Corral Vineyard in the Edna Valley. Owner/winemakers Don and Gwen Othman have been immersed in the Central Coast wine industry founding Kynsi Winery in 1995.
2021 Chardonnay Bien Nacido Vineyard
10. Laetitia Vineyard & Winery
At Laetitia Vineyard & Winery, we are passionate about producing premium estate wines that showcase the distinctive qualities of the Arroyo Grande Valley.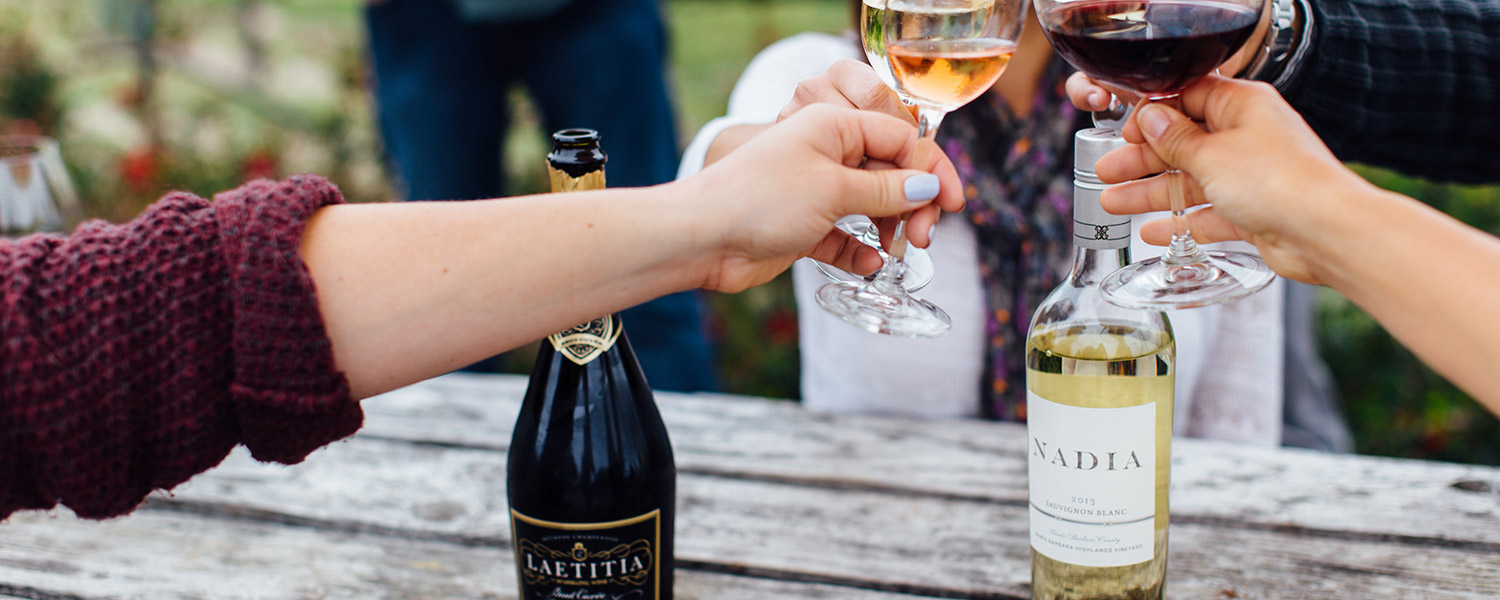 Located in Southern San Luis Obispo County, our coastal property overlooks the Pacific Ocean. Originally known for méthode champenoise sparkling wines, Laetitia continues to produce seven unique sparkling wines. Currently, we are just as well known for our handcrafted Pinot Noir, Chardonnay and more, offering eight Pinot Noirs.
2021 Estate Chardonnay, Arroyo Grande Valley
2021 Reserve Du Domaine Chardonnay, Arroyo Grande Valley
11. Niner Wine Estates
Family Owned and Estate Grown – Niner is  100% estate grown and the integration of farming and winemaking is the foundation for everything we do. We currently farm a total of 240 acres across three different vineyards in Paso Robles and Edna Valley and make all of our wine in our LEED Certified Winery at Heart Hill Vineyard. We are known for our estate grown Cabernet Sauvignon, Pinot Noir and Chardonnay as well as our flagship blend Fog Catcher; however, we grow a wide range of varietals.
2018 & 2019 Reserve Chardonnay
12. Oceano Wines
Oceano premium Chardonnay and Pinot Noir is grown at Spanish Springs Vineyard on the coast of San Luis Obispo; the closest vineyard to the Pacific in all of California. 350 cases produced.
100% pinot noir hand-harvested at Spanish Springs in San Luis Obispo County. This SIP certified sustainable vineyard is nestled in the slopes of Price Canyon on the southern edge of the Edna Valley. Separated by a small mountain range it is the closest vineyard to the Pacific in California.
2019 Oceano Chardonnay, Spanish Springs Vineyard
13. Peloton
Peloton Cellars is the creation of four longtime friends and it is our mission to create quality wines that are a pleasure to drink any night of the week and enjoy with any meal. All of our wines are from the California's Central Coast wine region. Our winemaker, Bill Kesselring, believes that a good wine is made from the ground up. Each varietal is meticulously crafted from bud break to the barrel.
In 2005, we produced our first vintages of Zinfandel, Syrah & Cabernet Sauvignon, all crafted from the rolling hills of Paso Robles. Over the years, we explored the cool, coastal valleys of the southern Central Coast and created incredible Syrah from Arroyo Grande Valley and Pinot Noir from famed Edna Valley. Along the way, our flight of wines received countless awards and acclaim from experts & journalists within the wine & food industry.
14. Sinor-LaVallee
Sinor-LaVallee was founded in 1997 by Mike Sinor and Cheri LaVallee-Sinor. Our wines are all from our Estate vineyard in Avila Beach with an Ocean View. There we have 8 clones of Pinot Noir along with Syrah, Chardonnay, Pinot Gris and Albariño.
Our journey began almost 23 years ago, when we met at college in San Luis Obispo and started working at local wineries. The wine bug bit us hard, and the Pinot Noir bug bit us even harder. We worked one harvest after another, consuming the craft of winemaking, and studying the art of Pinot Noir. We got married in Burgundy. We had two beautiful children. Experience led to opportunity, and opportunity led to more experience, and both led to fanaticism. And from fanaticism our little winery was born.
The SLO Estate wines come exclusively from Bassi Vineyard—these are limited-production estate bottlings that speak vividly of a single vineyard.
The White Label is reserved for ultra-limited wines that exhibit a leaner expression of Bassi Vineyard. We select clones, blocks, yeasts and barrels that cultivate structure, yielding wines with lower alcohol and higher acidity. These wines are all about litheness and clean site expression.
2018 Chardonnay Estate
2018 Chardonnay White Label
15. Stephen Ross Wine Cellars
Stephen Ross Wine Cellars was founded on the principle of working with quality vineyards and hand-crafting the best wines possible from the grapes they yield. The winery started small, grew as financial resources allowed, and we stuck to our principles in winemaking and business–great, small production wines, solid business practices, and a nice, engaging place to work for our crew.
We planted our estate vineyard, Stone Corral Vineyard, entirely to pinot noir in 2001 in partnership with two other wineries in the area. In addition to our estate vineyard, we have continued to contract grapes from some of the best vineyards on the Central Coast.
Our wines reflect our commitment to consistently produce elegant, mind-blowing wines that demonstrate both terroir and Stephen's winemaking skill from ultra-high premium grapes, estate and contracted. Small production for over 20 years, Stephen Ross wines have won acclaim throughout the industry. We offer five Pinot Noirs at the moment.
2020 Chardonnay, Bee Sweet Vineyard
2022 Chardonnay, Edna Valley
16. Stolo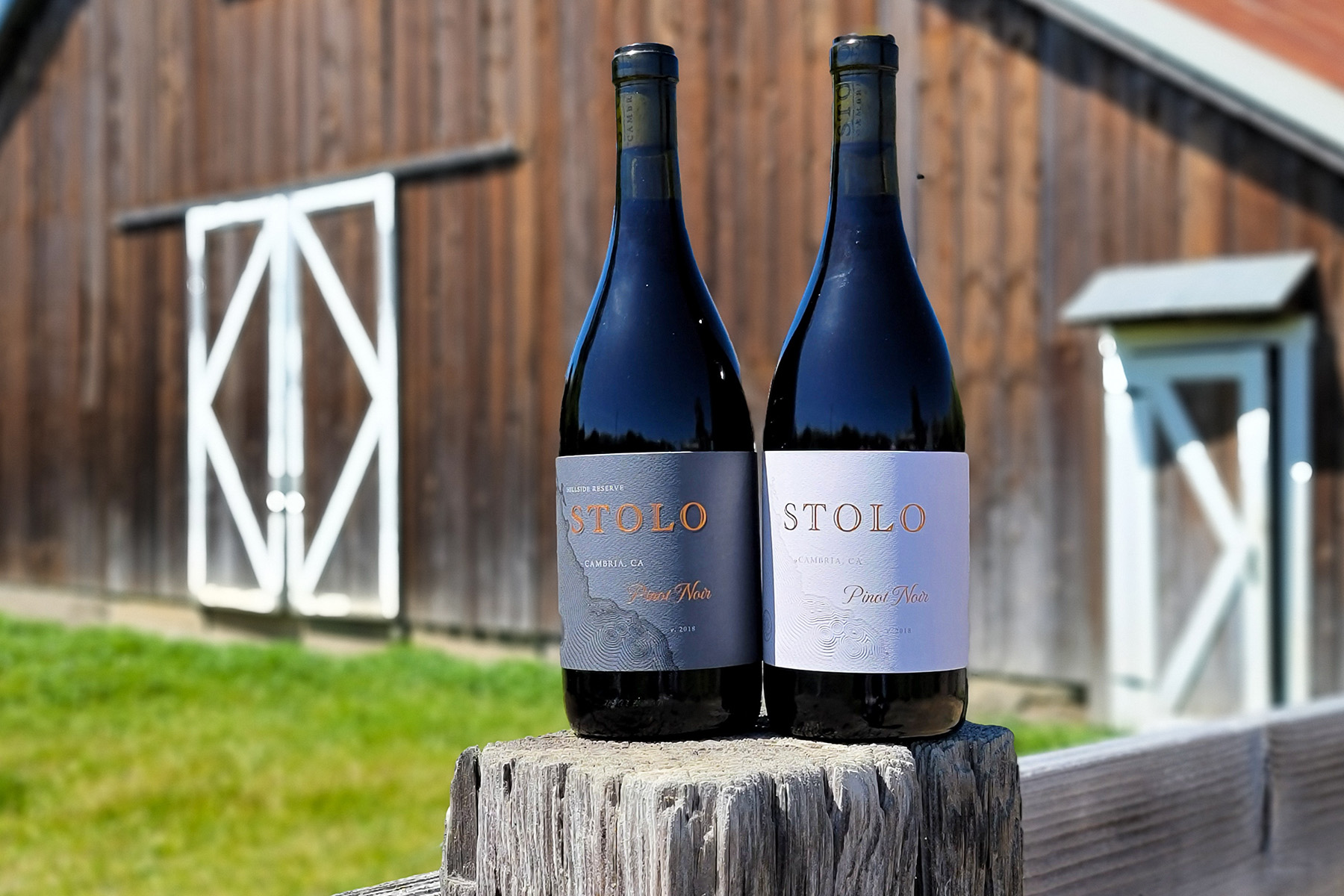 Located at the southern gateway to Big Sur in Cambria, California, Stolo Vineyards and Tasting Room is tucked into an unspoiled corner of California's Central Coast. Planted by world famous John Alban in 1998 Stolo Vineyards Hillside Reserve Vineyard expresses a sense of place unique to Northern Coastal San Luis Obispo County.
2020 Creekside Estate Chardonnay
2020 Hillside Reserve Chardonnay
17. Talley Vineyards
Talley Vineyards is a family owned and operated winery that specializes in estate grown chardonnay and pinot noir ideally suited for the climate and soils of the Arroyo Grande and Edna Valleys. The Talley's farming history in the area dates to 1948 when Oliver Talley began growing vegetables in the Arroyo Grande Valley.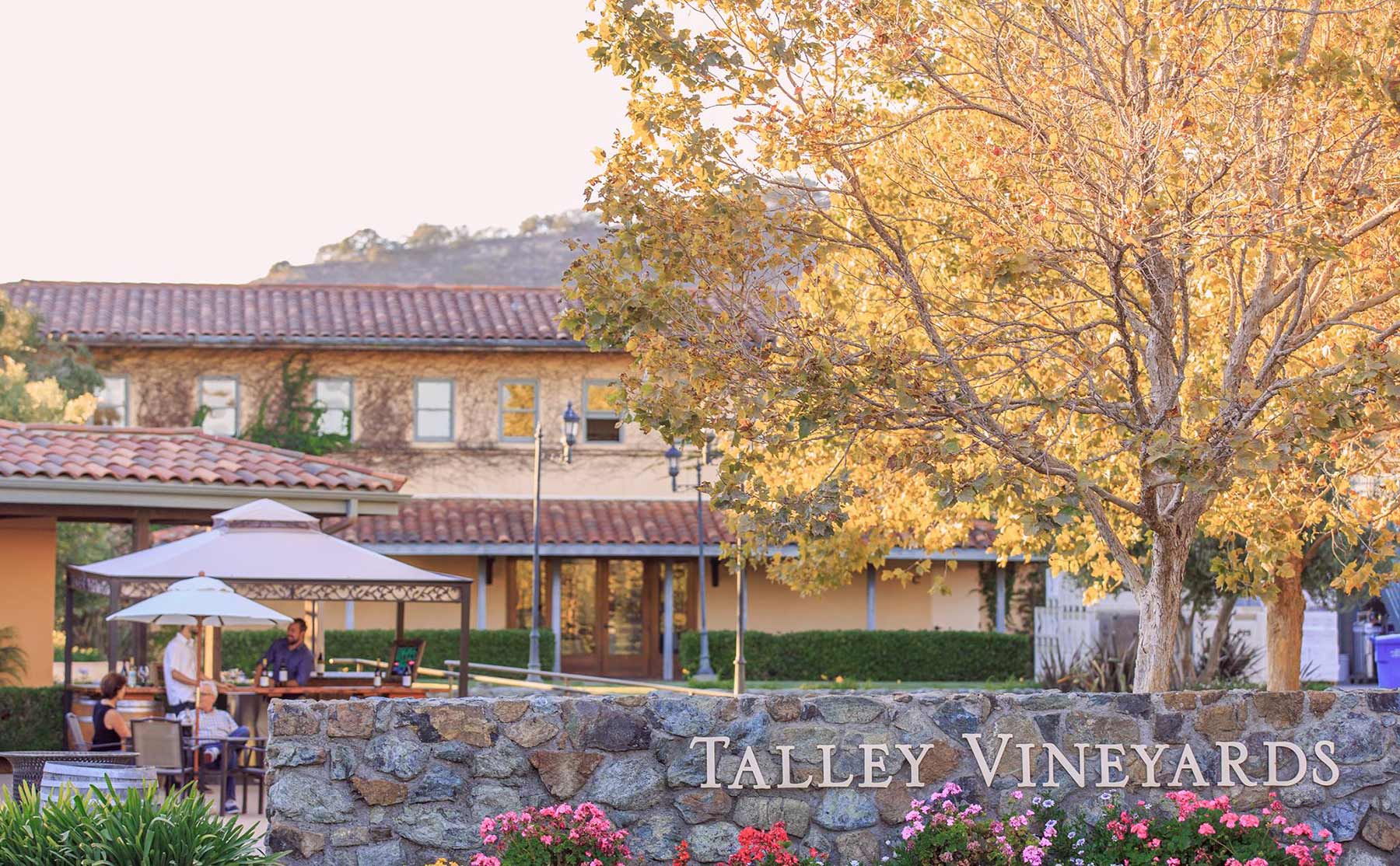 Guided by this legacy and a commitment to long term sustainability, Talley Vineyards focuses on attention to detail in all aspects of farming and winemaking operations. The goal is to produce distinctive wines of consistently high quality that best express the unique character of each of the Talley family's six vineyard sites in the two valleys.
2021 Estate Chardonnay
2021 Rosemary's Chardonnay
2020 Rincon Chardonnay
2021 Oliver's Chardonnay
18. Timbre Winery
Timbre (pronounced TAM·ber or TIM·ber) is the "color" of music. It is what makes two voices sound different, even when singing the same song. It is why two winemakers, working with the same vineyards, make unique wine. As a terroir-driven winery, we make wines expressive of the places and times from which they came. As winemakers, we channel those sites through our experience, adding our own mark- our TIMBRE- to the resulting wines.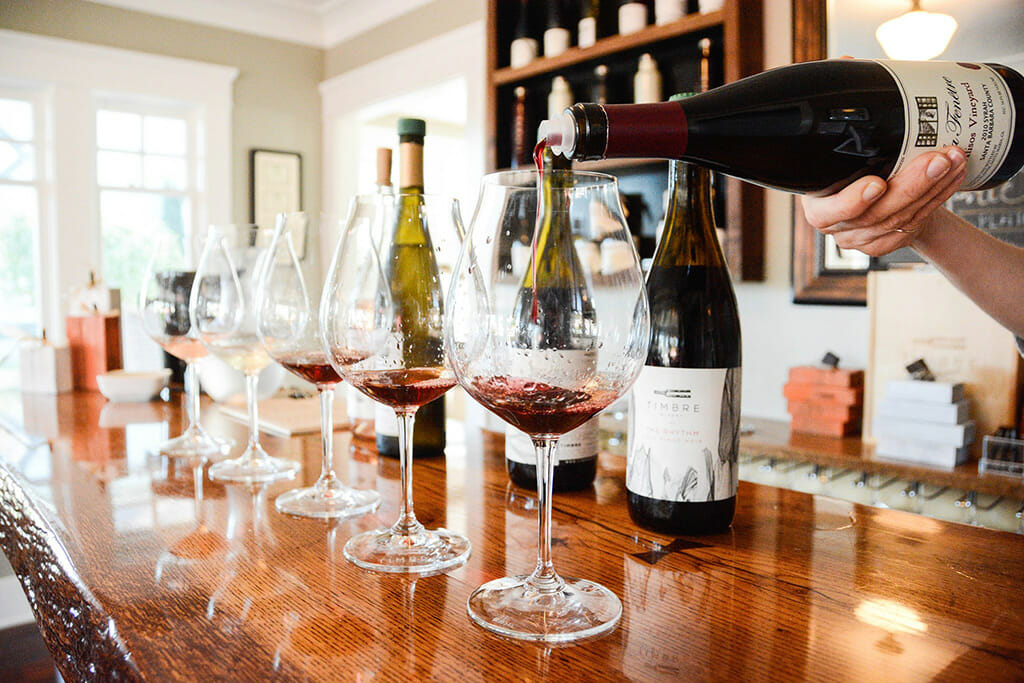 Founded by Joshua Klapper and Alex Katz, Timbre Winery is the culmination of years of hard work, and dedication to our craft. It is winemaking expressed through the universal language of musical sound."
2018 Lead Vocals Chardonnay, Bien Nacido Vineyard
19. Tolosa Winery
At Tolosa Winery, we are true believers in the special terroir that is Edna Valley, nestled amongst the northwest to southeast running volcanic hills of San Luis Obispo County and the frontier for the most complex cool-climate varietals in California.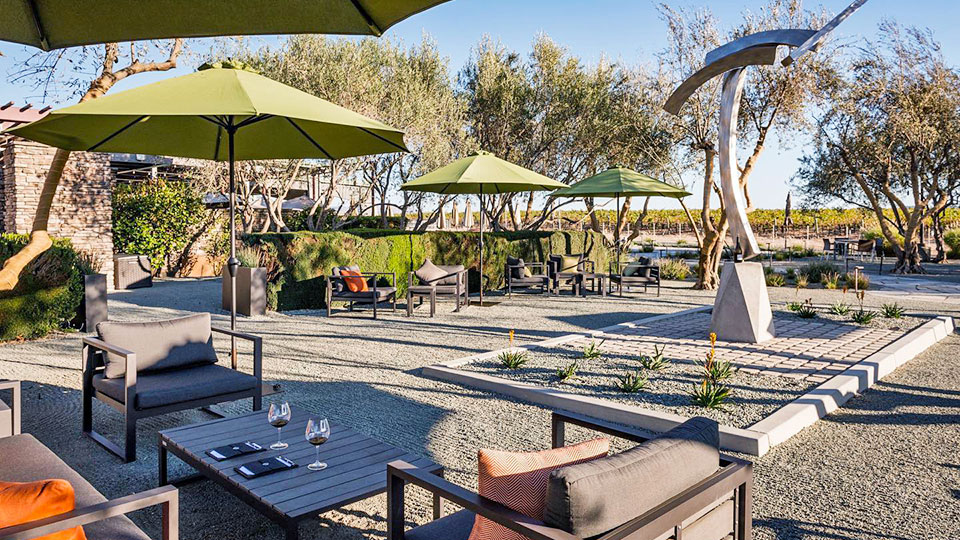 Our Pinot Noirs and Chardonnays reflect the cold northwest wind that sweeps down the coast and funnels into the valley, as well as the remarkable diversity of soil types: ingredients for nuanced and balanced wines of distinctive character.
1772 Chardonnay 2020
Stone Lion Chardonnay 2020
Pure Chardonnay 2019
Bien Nacido Vineyard 2021
Poletti – Edna Ranch 2021
20. Verdad & Lindquist Family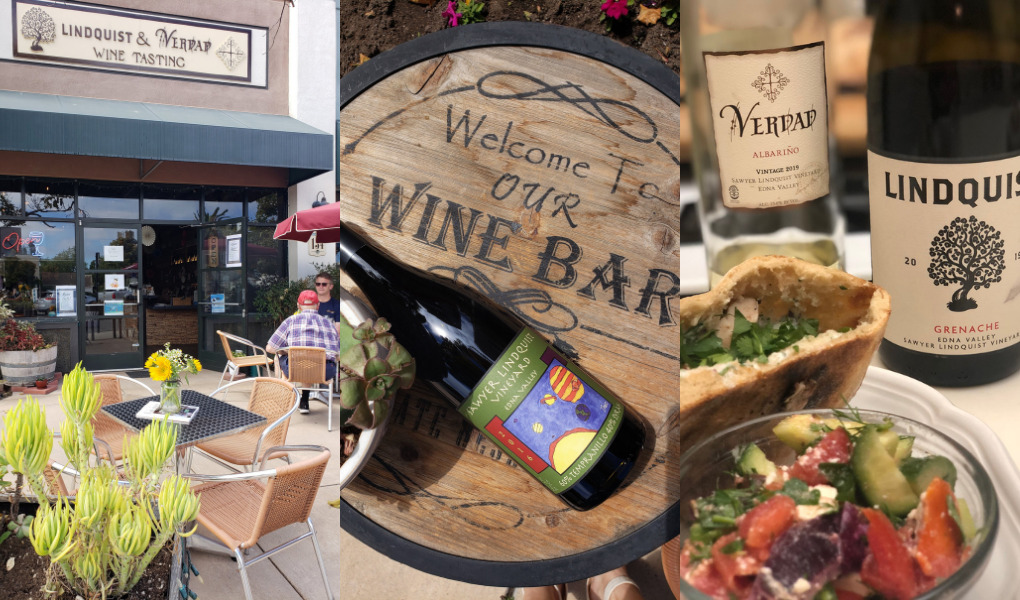 Verdad & Lindquist Family Wines is located in the beautiful Arroyo Grande Village. The first vintage for Verdad was 2000. Verdad makes a dry Grenache based Rosé, a Santa Ynez Valley Tempranillo as well as a Demeter certified biodynamic Albariño and Tempranillo from the Sawyer Lindquist Vineyard. The total production is about 2750 cases. Verdad is devoted to making Spanish grape varietal wines that express true varietal character as well as the vineyard's terroir.
2019 Sawyer Lindquist Chardonnay
2020 Lindquist Family Bien Nacido Chardonnay
2019 & 2020 Lindquist Family Christy & Wise Chardonnay
21. Wolff Vineyards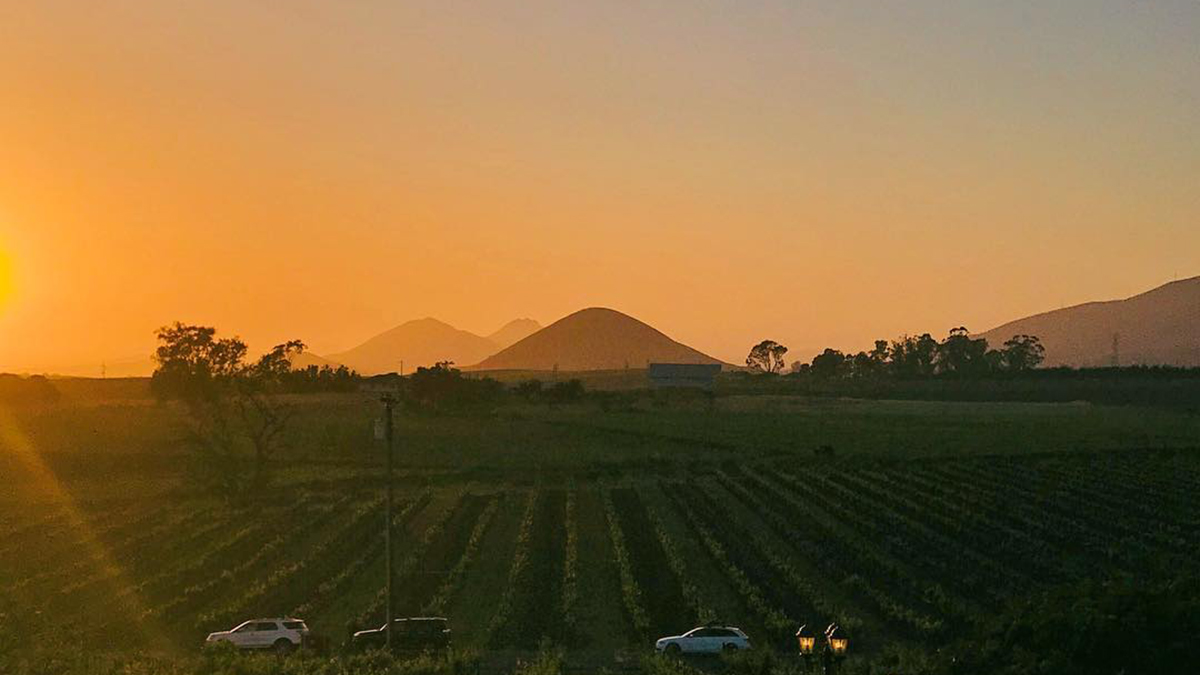 Wolff Vineyards is located on 125 acres of ecologically friendly and certified sustainable vineyard. The 125 acres vineyard is situated 4 miles from the ocean with sweeping views of the Edna Valley. The Estate produced Chardonnay is made with 45 year old vines and is the oldest producing Chardonnay vineyard in the Edna Valley! The deep root system accentuates a forward nose of tropical fruit and a rich mid-palate with smooth buttery undertones.
2021 Chardonnay, well balanced with a touch of sweet almond and citrusy acidity on light toasted oak providing for a long complex finish.