Unusual and Unique Wine Tasting Experiences on the San Luis Obispo Coast
Get a unique wine tasting experience in San Luis Obispo's coastal wine region: taste in an airstream trailer, test your wine skills with a blind wine tasting, see peacocks and more. Read below to find out more, then see our Wine Trails to make your plans.
Autry Cellars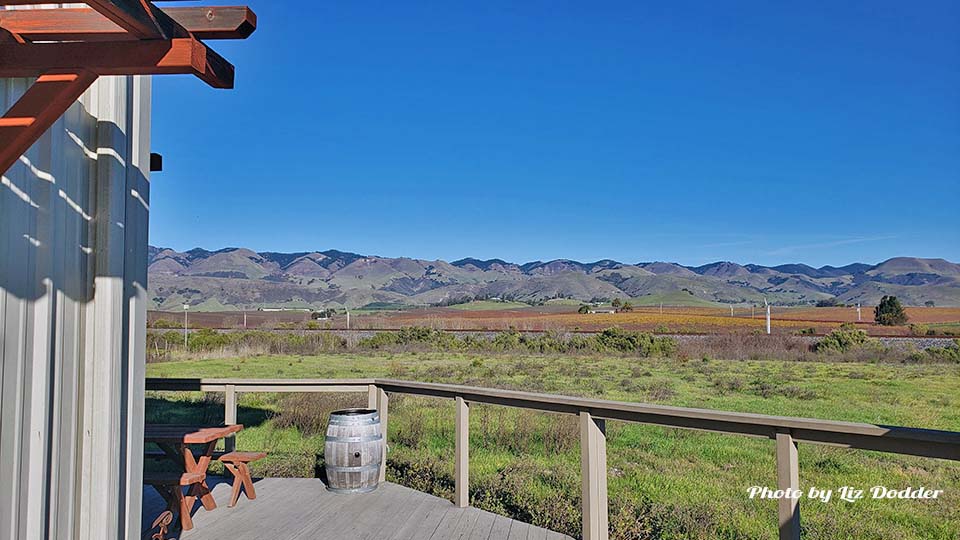 Years of fine wine making, previously shared with only friends and family, led to what is Autry Cellars today, one of the tiniest wineries on the central coast of California where they produce only 1,000 cases per year of high-quality handcrafted wines.
Visiting Autry Cellars at the north end of Edna Valley means a personal conversation with the winemaker himself! Steve is usually there, and loves to expound on interesting details about the wines, the winery being almost zero carbon footprint (all the grape musts and matter other than grapes go into his own brandy program, right here in the back room), and the schedule and sound physics of trains and jet planes whizzing by during the day. And just about any other topic—Steve has dabbled in music, space equipment, building his own "Frankenstill," and of course, making grappa, brandy and elegant, balanced wines.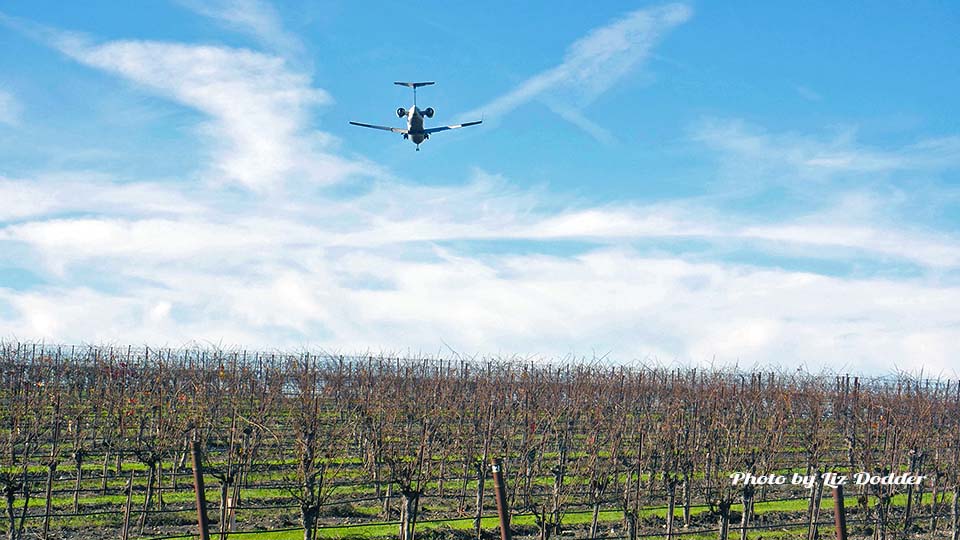 The staff is also very well-informed, making this a great place to learn about Edna Valley terroir (and see it right out the tasting room's picture window), all kinds of wine making techniques, and some history of the area and its characters. Then, make sure you ask about the plane or train schedule, and head outside to sip wine while feeling the draft yourself.
Croma Vera Wines
Specializing in Spanish varietals, the name Croma Vera is Latin for True Colors. Croma Vera guides meticulously farmed grapes with minimal intervention, allowing each vineyard to reveal its true, unique colors. The name also reflects the artistic background of the owner, Mindy Oliver, beginning her career as an illustrator and transitioning to graphic design.
Have you ever tested your wine tasting skills? One of the most difficult and unique wine tasting experiences is to taste blind, in black glasses, all served at the same temperature. Believe it or not, it's difficult to guess the correct wine, sometimes even whether it is red or white!
On Fridays, try Croma Vera's Black Glass Challenge and guess which three wines from the current tasting list (of seven wines) are in the black glasses. Winners get their names on the front board and posted to our social media. You can taste through the flight first to get to know the wines, or jump in and try it.
Also, you can try your palate on the Blind 1 Glass Challenge, where you'll guess just one secret wine in a black glass (1 in 7 chance to guess correctly). Your correct guess gets you 15% off the day's wine purchases for you and your whole party.
At the Beach: Peloton Cellars & Sinor La-Vallee
Peloton Cellars is the creation of four longtime friends with the mission of creating quality wines that are a pleasure to drink any night of the week and enjoy with any meal. Winemaker Bill Kesselring believes that a good wine is made from the ground up, so each varietal is meticulously crafted from bud break to the barrel.
The name Peloton (pronounced "pell-O-tawn") is a French word meaning "group," but more specifically refers to the dynamic, main pack of riders in a cycling race. At Peloton, they feel the wines embody the color and spirit of cycling. Whether it's a long road ride to the coast or a fun, beach cruiser stroll through town, their love for good wine rivals their passion for riding bikes.
The Bob Jones Trail is a well-paved bike and walking trail starting just off Highway 101 on Ontario Road and ending in downtown Avila Beach (about 3 miles). The trail is great for all levels of hiking and biking. It makes for an enjoyable, smooth and (mostly) flat ride through valleys of shade trees, a flowing creek and rolling hills, with trail benches sprinkled throughout. Depending on the time of year, you might just catch the sounds of frogs and flowing water. The end of the trail goes next to the golf course and opens onto the downtown Avila with a view of the Pacific Ocean.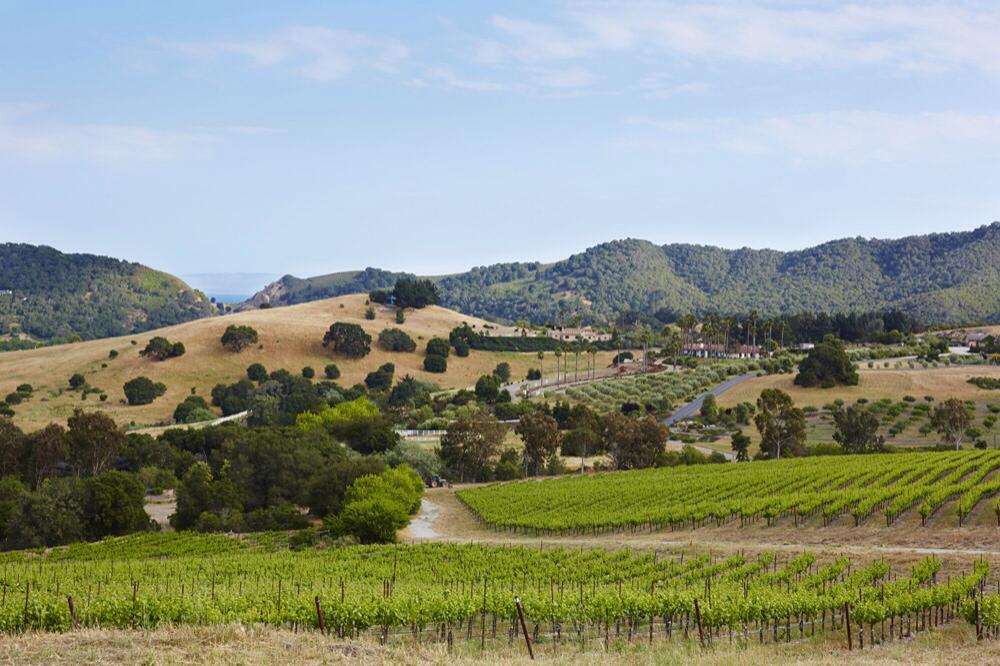 At Sinor-Lavallee, they specialize in wines grown 1.2 miles from the Pacific Ocean at their estate Bassi Vineyard near Avila Beach. The wines naturally reflect their pronounced coastal terroir, as well as the impassioned viticultural handwork that they bring to our vines and soils. The effect of these elements is highly local and personal—the hallmarks of Sinor-LaVallee.
Sinor-LaVallee was founded in 1997 by Mike Sinor and Cheri LaVallee-Sinor. After years of grinding away at winemaking and grape growing, Mike Sinor ultimately became one of the Central Coast's most decorated winemakers. Starting with the 2013 vintage, all wines are from the Estate vineyard in Avila Beach with an Ocean View. Planted there are 8 clones of Pinot Noir along with Syrah, Chardonnay, Pinot Gris and Albariño.
Sheltered in San Luis Obispo Bay, Avila Beach has calmer waters and warmer air than other towns on the Central Coast, which makes it one of the best places to hit the sand. About a half-mile long, the beach has soft sand, gentle waves and even some tidepools. Spend the day swimming, walking and enjoying the sun, or rent a kayak or paddleboard, on your own or with a tour.