Roll Out The Barrels is SLO Coast Wine's signature summer event with a lineage that spans more than 25 years. It connects the festive spirit of downtown San Luis Obispo with the rural spaces of our local wine country—and it provides a showcase for the amazing flavors and experiences that are native to SLO Coast Wine.
Also, check out all our Passport to SLO Coast Winery experiences here – 21 to choose from on June 21-22!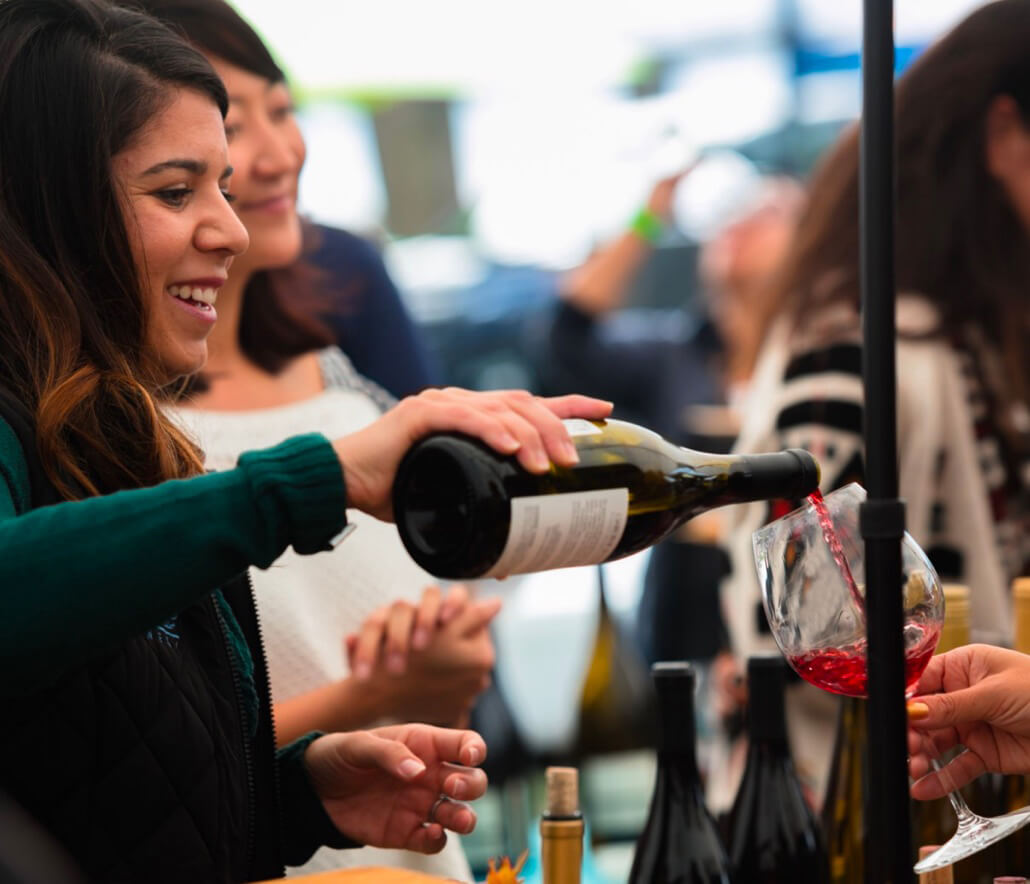 Barrels in The Plaza on Thursday, June 20th, is your opportunity to experience the latest flavors crafted by the winemakers, chefs and food artisans of SLO Coast Wine. Get tickets to Roll Out the Barrels here!
Set amid the charming backdrop of historic Mission San Luis Obispo de Tolosa, this outdoor walk-around affair is all about savoring tailored food-and-wine pairings while enjoying live music and summer sunshine in the heart of downtown San Luis Obispo.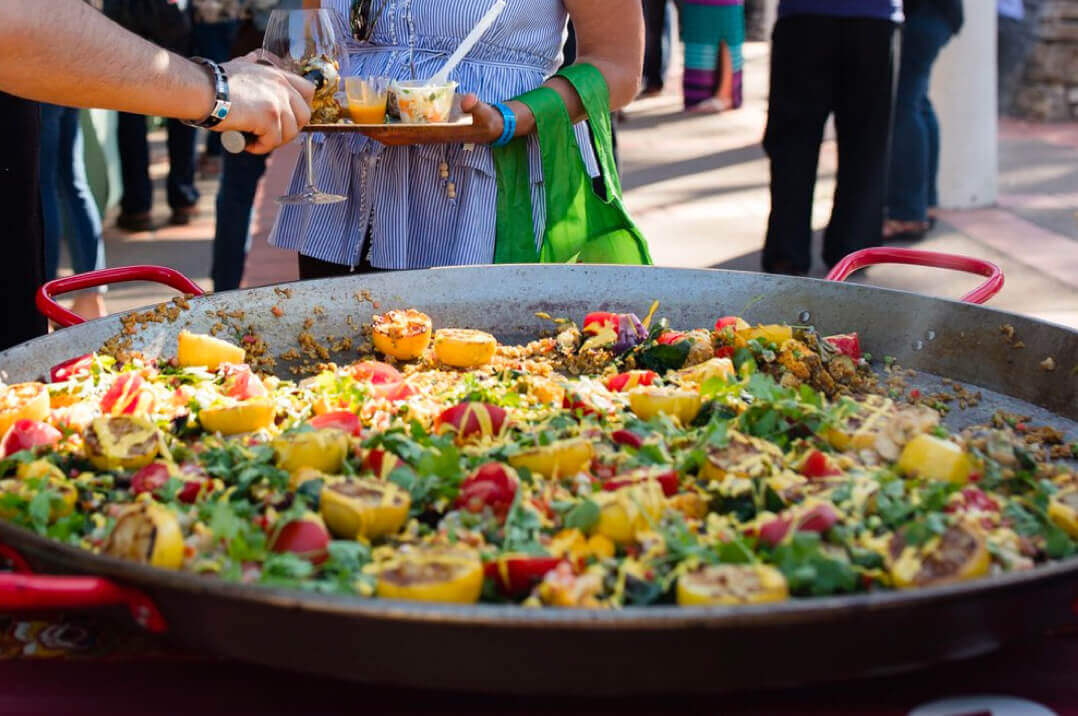 Come experience the fresh local flavors that are transforming SLO Wine Country into California's next wine mecca! Check out the local restaurants serving food at this year's Barrels in the Plaza below. Tickets $60 and are selling fast – get yours today.
Beda's Biergarten serves authentic German food, beer, and wine with indoor and outdoor seating in a family-friendly setting. It's not a trend, it's a tradition of Gemütlichkeit!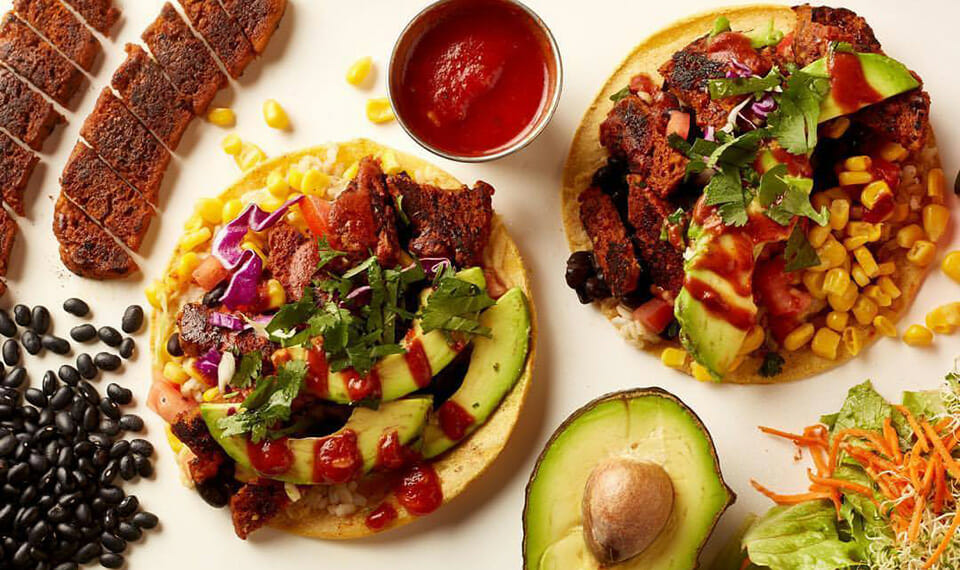 Bliss Cafe offers a creek-side retreat and a variety of high-quality plant-based and gluten-free dishes. Every meal features fresh, local and organic ingredients to nourish your body and spirit. For an energizing treat, indulge in a nutrient-rich dessert or a glass of locally-brewed kombucha on tap. 
Blonde at the Inn at the Pier boutique hotel in Pismo Beach – beautifully appointed with most rooms offering sparkling ocean views. Complete with rooftop dipping pool, a restaurant and bar overlooking the coastline with 360 degree views, salty ocean breezes, and refreshing cocktails, and Blonde, a full-service restaurant where classic meets contemporary California.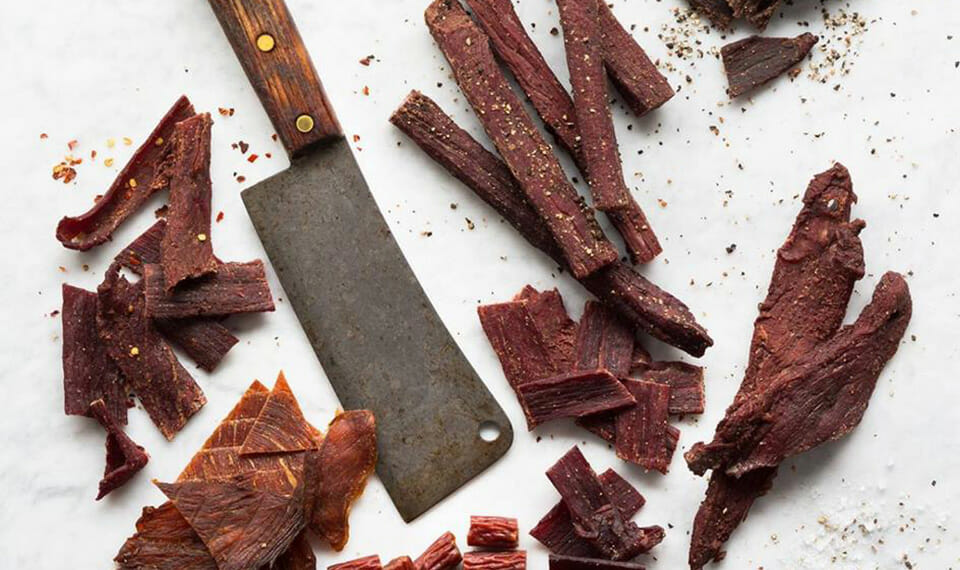 Cattaneo Bros. – For more than 66 years, families & friends have enjoyed the traditions of Cattaneo Bros. and today it still remains one of the oldest family owned and operated jerky factories left in the United States.
Farmhouse Corner Market is opening soon at the corner! Not just the convenient corner of Farmhouse Lane and the 227, but the intersection of flavor and friendship. With the Central Coast being home to some of the most talented winemakers and brewers, allow us to showcase their hard work and passion with incredible pairings and dishes.
Good Tides Organic Bistro is cooking you passionate foods from fresh local ingredients, bringing it to you live at Farmers Markets, casual catering & pop-ups around the Central Coast.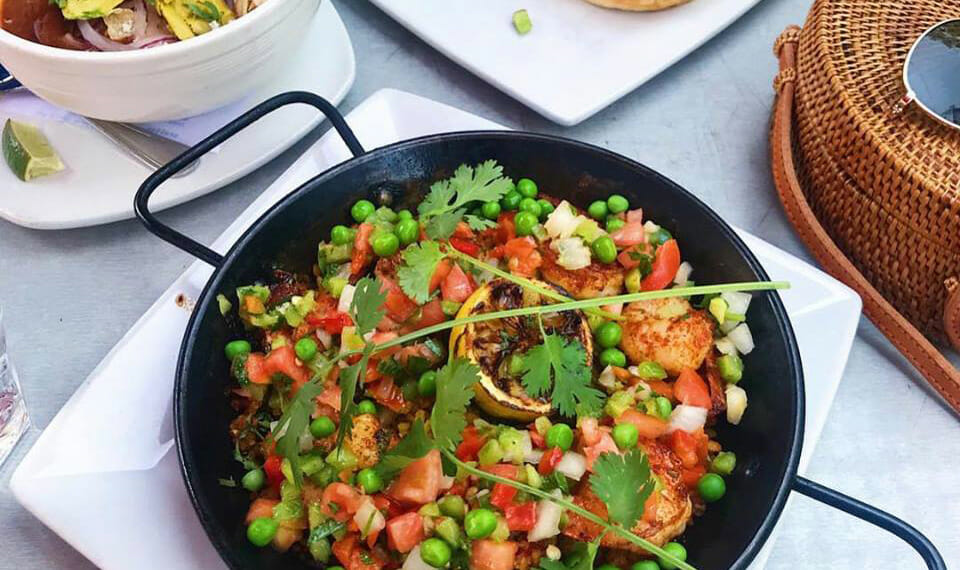 Luna Red was inspired by the desire to create a warm, and comfortable environment in which to serve a tantalizing mix of tapas and global creations. The menu is diverse and changes based on the availability of the freshest bounty. 
Mint + Craft serves as a fast-casual café and mercantile. Open for breakfast, lunch + dinner in downtown San Luis OBispo, guests can enjoy quick flavorful meals and beverages. From the owners of Novo, Luna Red and Robin's Restaurant.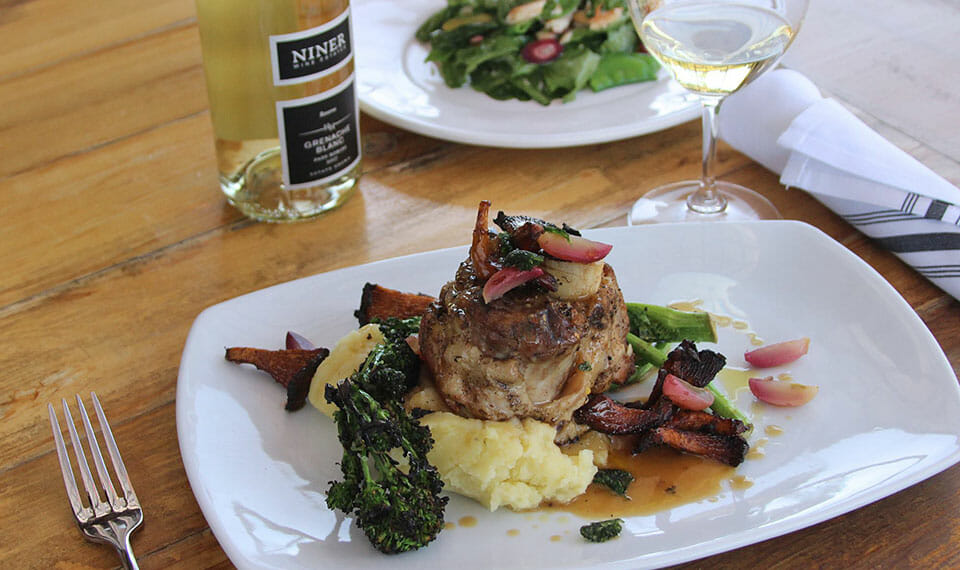 Since opening their restaurant doors in early 2014, The Kitchen at Niner has grown to be a family, winery, community and garden that are obsessive about ingredient sourcing. They know the farmers, butchers and artisans they choose to partner with and the open-kitchen lunch service shows our goal of food-chain transparency.
Novo Restaurant & Lounge is a welcome haven in the downtown bar scene with its award-winning wine list, inspired dishes, and air of sophistication. As always, we source locally from farmers and artisans who believe as we do that the freshest ingredients make for the most flavorful dishes.
Located just 4 miles from historic downtown Templeton, nestled amidst vineyards, grazing cattle, and beautiful oak trees is the tasting room and olive grove of Olea Farm. Have a sip of olive oil in the tasting room, enjoy a stroll through the silvery green olive grove, or just relax and take in all the Olea Farm tasting room has to offer. 
Papi's Grill is a local favorite in Pismo Beach serving authentic Mexican food (tacos and more) and burgers using fresh ingredients, prepared daily.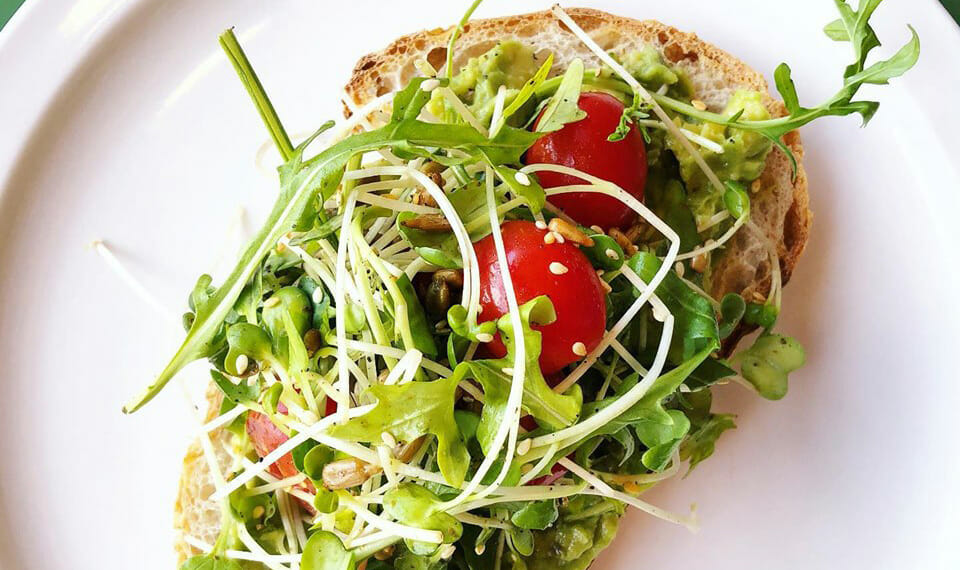 At the intersection of rustic and refined, SLO Provisions offers all-day take-away with house-roasted rotisserie meats, family-style dinners, specialty sandwiches, farm-fresh salads and rustic-style baked goods, as well as signature drinks and coffees.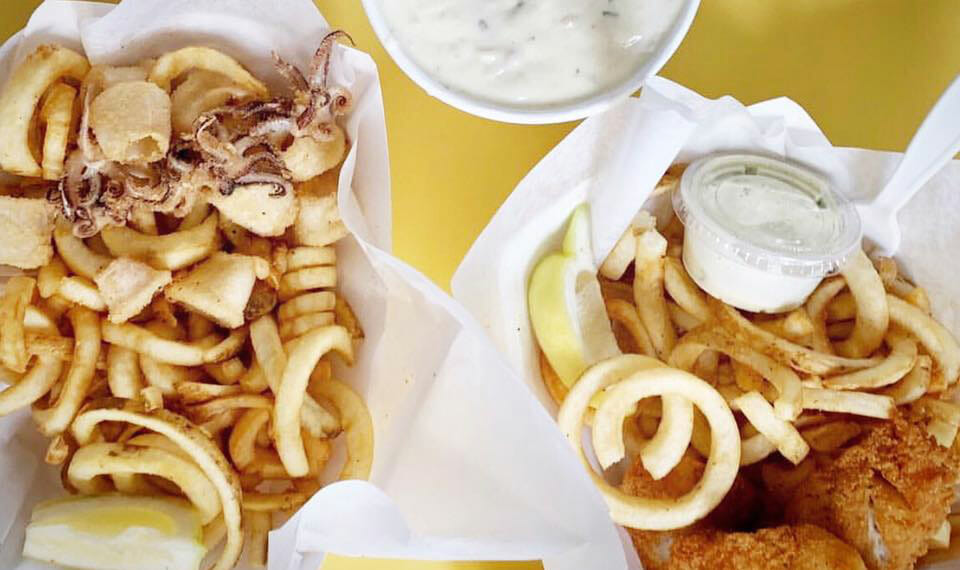 Famous for their award-winning clam chowder, Splash Cafe also specializes in many other fresh seafood entrees. This casual beach-oriented cafe has been featured in several national publications!
The Spoon Trade and Grover Beach Sourdough strive to feed the people of the Central Coast! Jacob Town got his start in a small Oregon community washing dishes at Hot Peppers restaurant. He spent the following fifteen years creating a foundation of excellence. With roots tied in Central Coast favorites such as The Cracked Crab and Edna Valley Bistro, Jacob longed to strengthen his knowledge and skill. Jacob earned his degree from the California Culinary Academy and immersed himself in everything local, utilizing the diverse offerings of the bay area. Today Jacob takes inspiration from his global influences and recent travels, sourcing only the highest quality ingredients. He enjoys working with what is available seasonally, cooking anything from chicken and waffles to fresh pasta, leaving plenty of room for interpretation.
After renovating the historic Brickworks Building in San Luis Obispo, Taste Craft Eatery has created a solid foundation of delicious food, unique wines & beers and a warm, edgy culture that strives to bring everyone together – serving delicious food, great beers & wonderful wines daily.
Making local and sustainable foods accessible and more than a little bit sexy, The Hurricane Kitchen food truck is your mobile source for fun, creative, chef-prepared curbside meals and catering.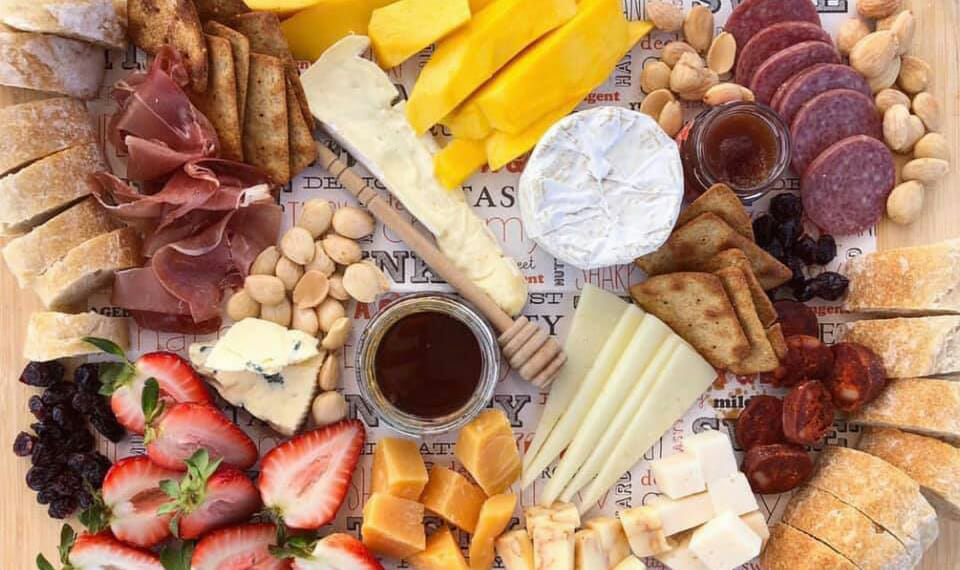 Located in Historic downtown Paso Robles, Vivant Fine Cheese is the Central Coast's premier cheese tasting room, offering over 150 premium, handcrafted local and imported artisan cheeses, wine tasting, lunch, gift baskets, gourmet food items, and party platters.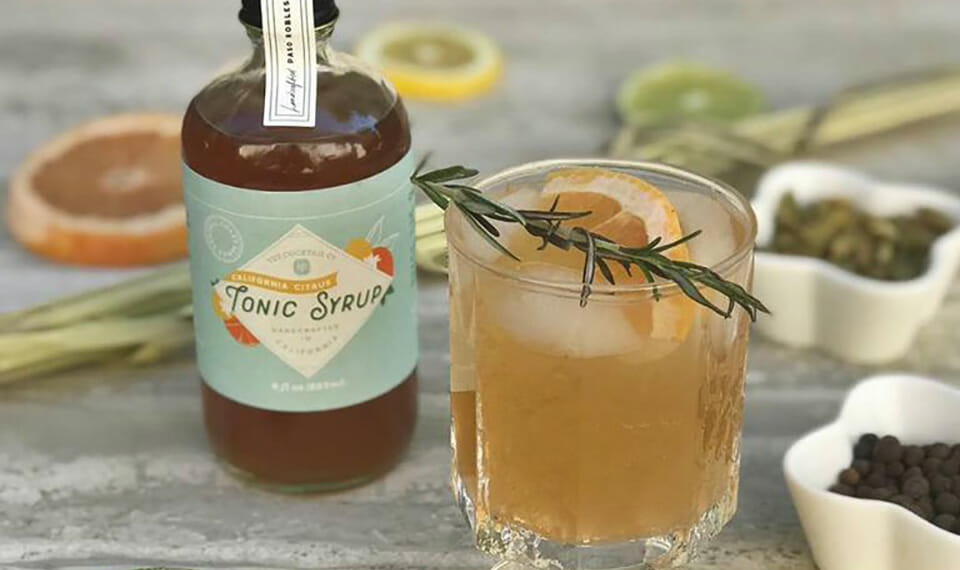 Yes Cocktail Co. makes fresh, handcrafted cocktail mixers and syrups, from California's beautiful Central Coast! Inspired by the classics – Handcrafted for the modern bar.
SLO Coast Wineries at Barrels in the Plaza include:
Autry Cellars Artisan Wines
Baileyana, Tangent, True Myth Wines
Biddle Ranch Vineyard
Center of Effort Wines
Chamisal Vineyards
Claiborne & Churchill Winery
Croma Vera Wines
Cutruzzola Vineyards
Deovlet Wines
Edna Valley Vineyard
El Lugar Wines
Filipponi Ranch
Kynsi Winery
Laetitia Vineyard & Winery
Niner Wine Estates
Peloton Cellars
Piedra Creek Winery
Qupe
Saucelito Canyon Vineyards
Sinor-LaVallee Estate Wines
Stephen Ross Wine Cellars
Stolo Vineyards
Talley Vineyards
Timbre Winery
Tolosa Winery
Verdad & Lindquist Family Wine Cellars
Wolff Vineyards
We'll see you on the coast!