August 2023 – see websites for availability of wine
Pinot Noir is a popular red wine grape for a reason: it's elegant, nuanced, smoky, earthy, fruity and pairs well with a wide variety of dishes. In our cool-climate, coastal wine region of San Luis Obispo, you'll find a large range of Pinot Noirs from these 20 wineries that specialize in the esoteric variety.
1. Aequorea
Latin for "Of The Sea," Aequorea began in 2011 as a search for vineyards that ventured deep into the coastal no man's land where we were raised. Here, on this foggy, windswept coast west of the Santa Lucia Mountains, they work with a group of dedicated growers who possess a shared passion for farming closer to the ocean than most anywhere else in California. From these special sites, they focus on single-vineyard Pinot Noirs and aromatic white wines that are transparent of their terroir and the extremity of where they lie.
All of the vineyards are no more than 6 miles from the ocean, blanketed by a thick marine layer in the summer which recedes each afternoon as cool breezes arrive off the Pacific.
2022 Pinot Noir seafarer – While our focus is mainly on single vineyard Pinot Noir, each year we create Seafarer as a blend of fruit from all our coastal vineyards – four in total, to create a truly harmonious wine that showcases why we make wine here on the coast.
2021 Pinot Noir derbyshire – Derbyshire is one of the most extreme vineyards properties I've ever seen in California, sitting on a slope overlooking the Pacific Ocean just 1.5 miles away.
2021 Pinot Noir spanish springs vineyard – Lying just 2 miles from the Pacific Ocean in Pismo Beach, Spanish Springs is the last vineyard we pick each year and always produces our most feminine and aromatic Pinot Noir, loaded with personality and freshness.
2021 Pinot Noir lost lands – A multi-vineyard Pinot Noir blended from our most structured barrels each vintage, Lost Lands represents our efforts at showcasing the intensity of what our coastal terrior can bring.
2. Baileyana Winery
Named for the Acacia Baileyana tree abundant throughout the Central Coast, Baileyana Winery was founded over 35 years ago and is one of the original shapers of Edna Valley winemaking.
Situated in California's coolest growing region, nearest the Pacific Ocean, Baileyana exudes a graceful yet vivid elegance. Our array of distinctly exceptional wines – highlighted by cool climate Chardonnay and Pinot Noir – are the epitome of the excellence, charm and potential of Edna Valley. This stunning region remains a breathtaking getaway, hidden in plain sight.
2021 Baileyana Edna Valley Pinot Noir – Exemplifying the vivid excellence of the Edna Valley region, this Pinot Noir exudes expressive dark fruit notes, currants and blueberries, along with a hint of vanilla and cherry cola. The wine has a brilliant acidity that is balanced by fleshy notes of ripe cherry and brown sugar, along with soft, supple tannins that lead to a long, memorable finish.
2020 Baileyana "El Pico" Pinot Noir – This vintage of El Pico is balanced and beautifully extracted with aromas of strawberry jam, cherry and vanilla. There is a hint of cotton candy along with traces of cinnamon throughout the wine. The crisp, clean fruit matches well with silky sweet oak tannins. The oak provides a nice backbone, but does not over power the balanced acidity. This medium bodied Pinot finishes with delightful strawberry notes.
2020 Baileyana "Halcon Rojo" Pinot Noir – This Pinot Noir has aromas of cherry and raspberry with a hint of root beer. It showcases flavors of ripe red fruit, plum and molasses along with silky tannins and a very smooth mouthfeel. The light acidity is balanced with a nice oak influence that rounds out this full-bodied Pinot Noir. The finish is long and smooth with lingering flavors of supple fruit.
2020 Baileyana "La Entrada" Pinot Noir – This Pinot Noir has aromas of black and red cherry, anise and a hint of cedar. Characteristics of cherry cola, vanilla, and cinnamon are entwined with bright red fruit for a beautiful balance. Silky tannins with a medium body are prevalent along with great acidity, complemented by delectable fruit flavors.
2021 Baileyana "The Architects" Pinot Noir  – Named in honor of our incredible Winemaking team, led by Rob Takigawa, this blend consists of hand-selected barrels (each from a specific block or clone) to develop this complex and delicious wine. Notes of strawberries and cherries burst from the glass and are framed by notes of baking spice, a tad of cola, and vanilla.
2021 Baileyana "S-BAR" Pinot Noir  – Vine- and barrel-select, very limited production, this is arguably the best Pinot we make! Aged for 9 months in 30% new French oak, this bottling represents around 1% of our total Pinot Noir production – you won't find this wine in stores.
3. Biddle Ranch
Not that long ago, friends with deep roots in California's Central Coast planted the seeds to start making wine. What you see now is the labor of love that took us and our families on a journey into winemaking.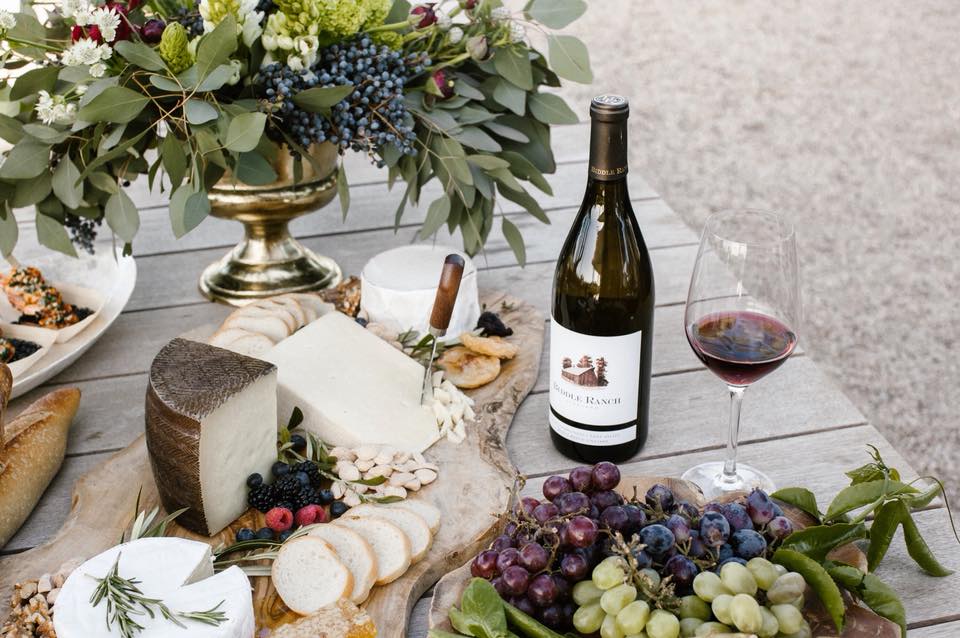 For us, Biddle Ranch has always been about the simple indulgence of drinking a great wine in a beautiful place with the people we love. It's this feeling that we strive to create in our tasting room every single day. With our experienced winemaker, Ryan Deovlet, guiding us from grape to glass and the next generation running the show, we couldn't be more proud of what we have to share.
2021 Pinot Noir SLO County – Beautifully approachable bouquet of red and black fruit tones; mulberry, olallieberry, and pomegranate layer naturally within the floral lift of hibiscus and sassafras. The wine offers a solid, savory core of exotic spice and black tea framed by the subtle yet marked tannin profile and seamless structure of bright fruit acidity from the coastal influence of the Pacific.
Biddle Ranch has 2 more Pinot Noirs: 1 exclusively for Wine Club, and 1 only in the tasting room.
4. Center of Effort
The powerful forces of skillful cultivation, artistic winemaking and a passion for unparalleled excellence are blended together to capture what COE refers to as the "magic" in the bottle, focusing solely on estate-grown Chardonnay and Pinot Noir. The Center of Effort estate is blessed with a remarkable growing environment for classic Burgundian varietals.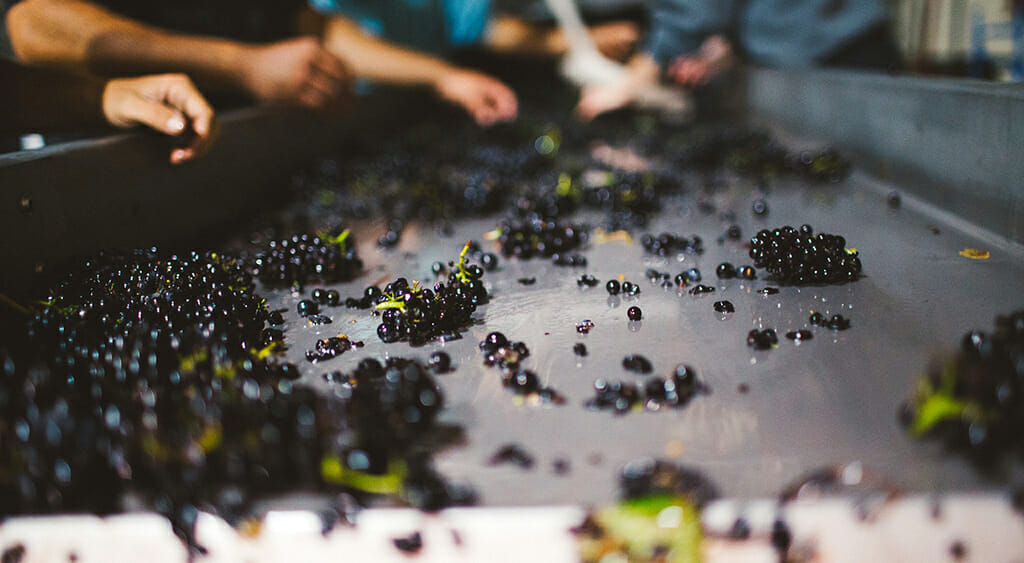 There is nothing expedient in the winemaking approach. They embrace the detailed, labor-intensive methods that are required to produce the finest wines. Even then, only a handful of elite lots from each vintage are ultimately deemed worthy for designation under the 'Center of Effort' label.
2018 Pinot Noir, Center of Effort – This is the flagship bottling of Pinot Noir from our Estate Vineyards in the Edna Valley – just 4.5 miles from the cold Pacific Ocean. Our vines, planted on varied exposures in complex soils provide exceptional raw materials from which we craft wines that are true to our terroir.
2020 Pinot Noir, EFFORT – Our EFFORT Pinot Noir is selected from quality vineyard blocks within our Estate and aged for one year in French oak barrels before assemblage for finishing and bottling. EFFORT displays a fruit-forward and youthful character that is a straightforward and welcoming introduction to our Estate wines.
5. Chamisal
Chamisal is devoted to understanding this magical piece of ground and applying the knowledge and experience of several decades to produce quintessential Central Coast Chardonnays and Pinot Noirs using sustainable practices. The vineyard is located in a tranquil setting just 10 minutes from downtown San Luis Obispo in the beautiful Edna Valley.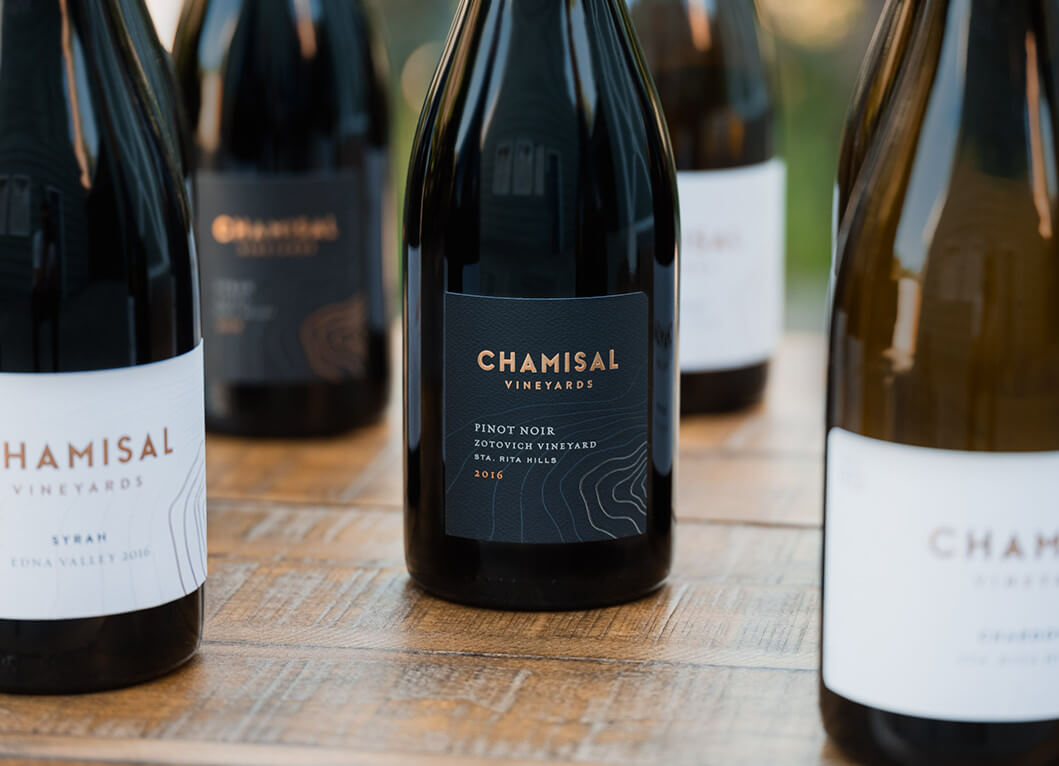 Chamisal specializes in sustainably produced Chardonnay and Pinot Noir from Central Coast vineyards located between Monterey and Santa Barbara. The wines are known for their intense flavor, mouthwatering texture, and impeccable balance.
2022 San Luis Obispo Pinot Noir – A symphony of flavors unfolds in the 2022 Pinot Noir, where succulent strawberry, tangy rhubarb, and the nostalgia of candy apple unite in harmonious balance. Juiciness is the heart of this wine's character, upheld by a backbone of vibrant acidity and delicate tannins that contribute to its refined structure. A pure expression of coastal Pinot Noir.
2020 Morrito Pinot Noir – This rich crimson wine opens with expressive aromas of petrichor, rose petals and rich red fruits that entice the senses.
2019 Califa Pinot Noir Edna Valley – The 2019 Califa Pinot Noir leaps from the glass with an incredibly intense and expressive nose, redolent of ripe blackberries, bay leaf, graham cracker crust, and strawberry preserves. The bright fruit notes carry through to the palate, framed by structured tannins and a rich, intense mouthfeel balanced by juicy acidity.
2020 Edna Valley Pinot Noir – Our Estate Pinot Noir features a powerful bouquet offering Sakura cherry blossom notes and an elegant hint of purple lilac.
6. Claiborne & Churchill
Claiborne & Churchill is a small, family owned and operated winery, founded in 1983 and located in the heart of the Edna Valley, just outside San Luis Obispo, California. Inspired by the wines of Alsace, they specialize in premium dry wines made from Riesling, Gewürztraminer, and Pinot Gris grapes, as well as handcrafted Pinot Noirs and Syrahs from several vineyards here in the Edna Valley.
They also produce small lots of other wines, including a Pinot Blanc, Chardonnay, Dry Rosé, and a Port-style wine.
2020 Pinot Noir, Greengate – 95 Points, Wine Enthusiast, This 2020 Pinot Noir from Greengate is a blend of three clones, each crushed, fermented and barreled down separately. Each clone contributes something unique to the final blend: they "marry well" to create a wine with a bouquet of cherries and berries, candied apples and a hint of forest floor, accompanied by rich flavors of strawberry and rhubarb on the palate, a kiss of oak, and a nice, lingering finish.
 2021 Classic Pinot Noir – The wine may be somewhat light in color, but it is definitely not a "lightweight". It opens with aromas of strawberry jam, cloves, licorice, and fine herbs, while on the palate there is a mouth-filling burst of cherry, confectionary, and roasted coffee flavors.
7. Cutruzzola Vineyards
Nestled among towering pines and breathtaking views of the Pacific Ocean is the quaint village of Cambria, California. There, Cutruzzola Vineyards specializes in Pinot Noir and Riesling, both grown right in Cambria near Santa Rosa Creek Road. We produce just 500-600 cases a year so quality over quantity as we can monitor closely every stage of the process!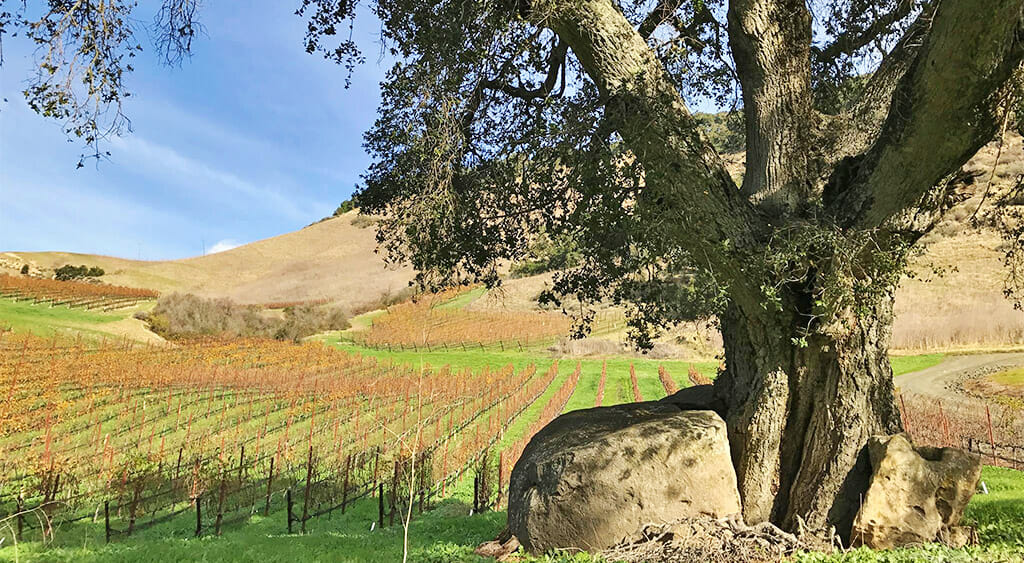 Our estate vineyard is in a coastal valley just outside the town center only a few miles from the water's edge, just over the coastal mountains and rolling hills of the Westside Paso Robles wine region. It's a picturesque sprinkling of small, family-owned farms and artist studios that unfold along scenic Highway 1. On most days you'll be warmed by sunlight and cooled by ocean breezes as you stand in the vineyard, where we grow Riesling and Pinot Noir on steep hillsides in a cool climate that is ideal for these varietals. At the moment, we offer three Pinot Noirs.
2019 Pinot Noir, Gloria Estate – This is from the Riven Rock Vineyard in Cambria.
2017 Pinot Noir, Giacomino Reserve – This is from the Riven Rock Vineyard in Cambria.
8. Derby Wine Estates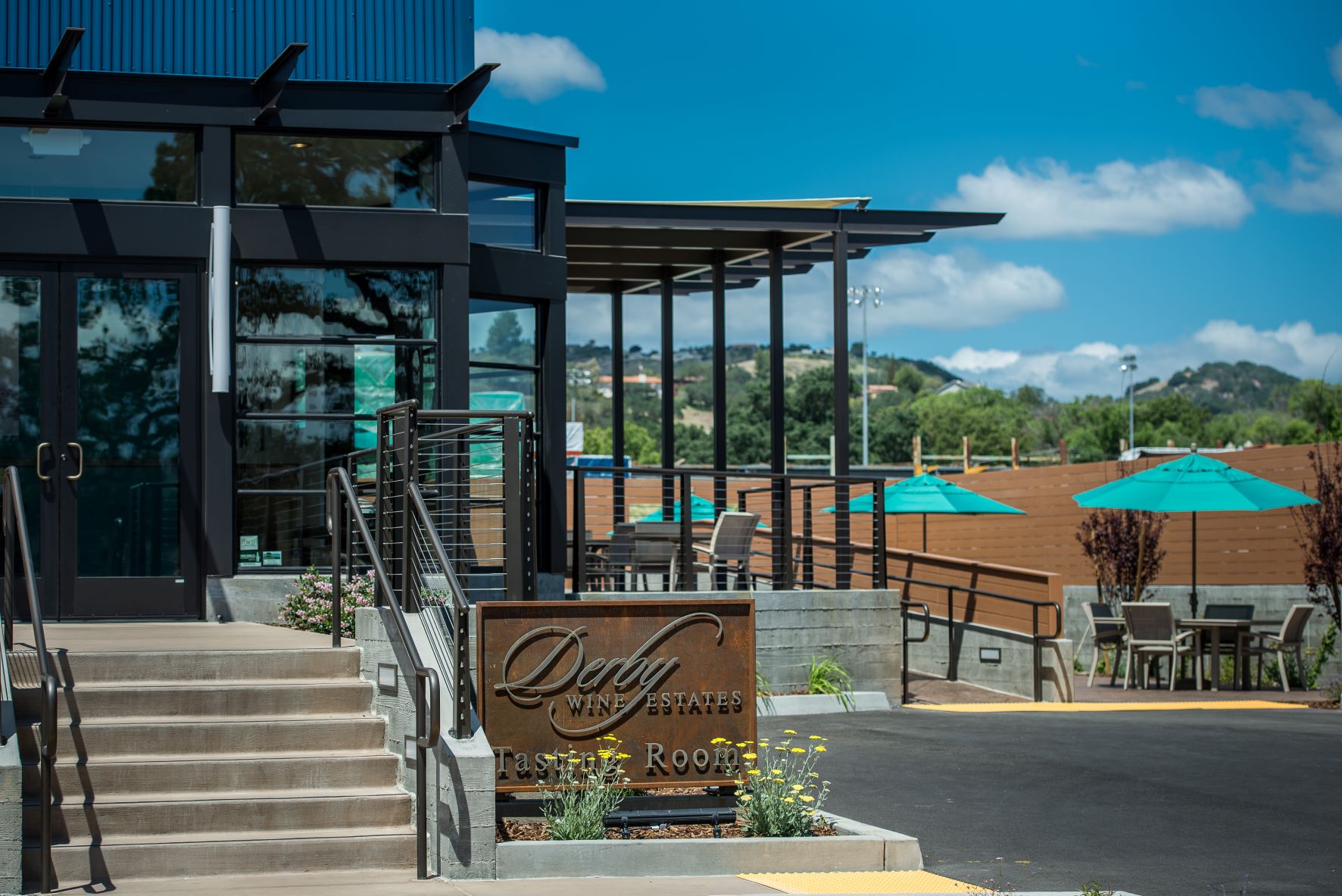 Derby Wine Estates is a boutique, family-owned winery with three Estate vineyards across the Central Coast and a Tasting Room & production facility on the outskirts of downtown Paso Robles. Derby Wine Estates has 3 vineyards (Laura's Vineyard, Derby Vineyard, Derbyshire Vineyard) where over 440 acres are planted with more than 20 unique varieties. They also supply many local winemakers with high quality fruit, and produce a number of award-winning wines under their own Estate label, including Pinot Noir.
2021 Pinot Noir, from Coastal Derbyshire Vineyard
2007 Sparkling Brut Rosé of Pinot Noir
9. El Lugar
Family owned and operated, El Lugar means the place, and makes small-lot, vineyard-designate Pinot Noir, defined by its place of origin.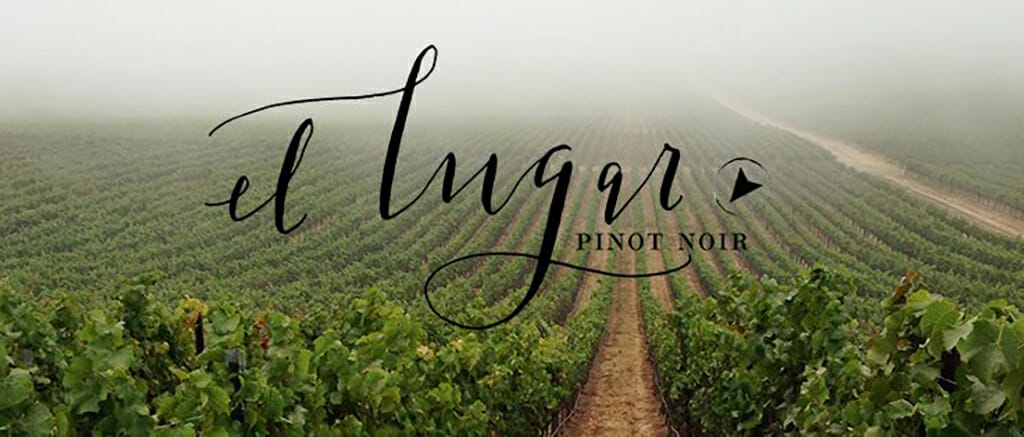 Coby Parker-Garcia has been making wines for 12 years and fell in love with Pinot Noir long ago and dreamed of creating high quality Pinot Noir from well-known vineyards and AVAs. In 2013, Coby and is wife took a leap of faith and made that dream come true by producing their first vintage of two vineyard designate Pinot Noirs. Currently we source fruit from four vineyards for our four Pinot Noir offerings.
2020 & 2021 Pinot Noir, Spanish Springs Vineyard – Spanish Springs is one of the closest vineyards to the Pacific Ocean in California. It sits 2 miles inland from Pismo Beach. This site produces wines with great structure and ample amounts of acidity.
2021 Pinot Noir, Rincon Vineyards – Rincon Vineyards is located in Arroyo Grande, and is owned by the Talley Family. Consisting of two hillsides rising from the floor of Arroyo Grande Valley, the clay calcarious soils of the West Rincon Vineyard yield wines with distinctive mineral and iron notes.
2020, 2021 Pinot Noir, Bien Nacido Vineyards – Bien Nacido is located in the Santa Maria Valley. A very cool climate site with well drained soils. The vineyard sits only 14 miles from the Pacific Ocean. From the vineyard we selected two specific blocks based on the clonal selection.
2021 Pinot Noir, Bassi Vineyard
2021 Pinot Noir, SLO Coast
10. Kynsi Winery
Kynsi Winery is a family run operation focused on producing distinguished wines from renowned Central Coast vineyard properties.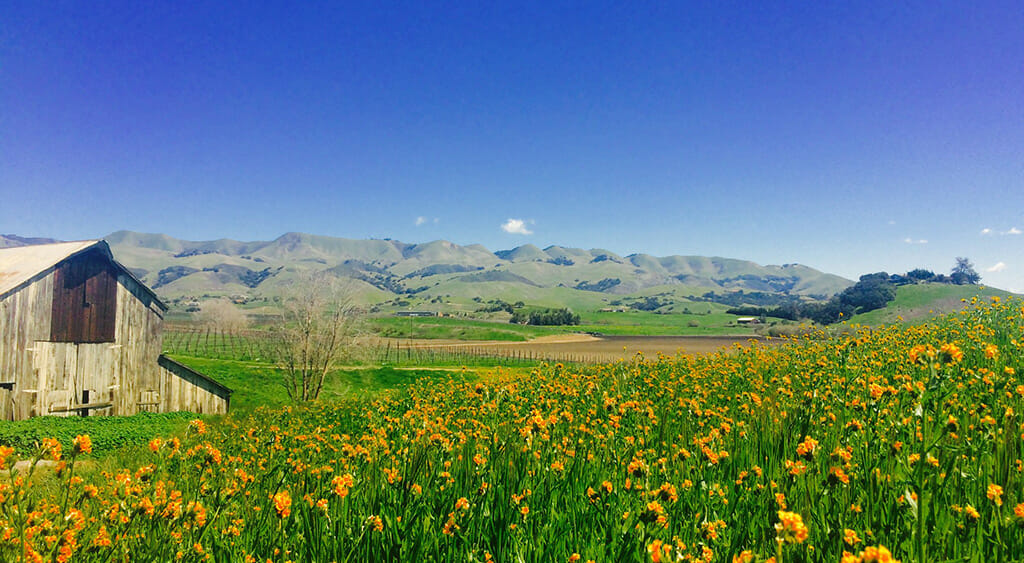 The blessed coastal climate, along with unique soil profiles and innovative farming techniques is why this region is considered to be one of the finest of the world. Our mission is to produce wines of the highest caliber while reflecting the unique terroir of nature's most expressive sites.
Kynsi Winery resides on a historic ranch in a charming and renovated old dairy in the heart of the Edna Valley. Visitors are welcome to experience their acclaimed wines in one of the most idyllic settings in the region. Depending on the vintage, we bottle eight different pinots, with four available now.
2020 Pinot Noir, Edna Valley – As an overall expression of the Edna Valley AVA, this appellation bottling shows red cherry, sweet earth and warm cumin spice on the nose with notes of pomegranate, vanilla cream and mocha that come in waves.
2020 Pinot Noir, Solomon Hills Vineyard – Solomon Hills is the sister property of Bien Nacido Vineyard, and has emerged as the jewel of the region. Similar to the old vines and clones we worked with at Bien Nacido, it opens with classic old world style and complex, heritage Pommard clone characteristics of black cherry, peppery nasturtium, beetroot and blood orange. Thick and rich on the palate with notes of juicy red fruit, bay leaf and hallmark Santa Maria spice on the satin-textured finish.
2020 Pinot Noir, Stone Corral Vineyard – Grown on the Estate less than five miles from the Pacific Ocean, it shows beautiful, feminine attributes of strawberry, allspice and clementine blossoms with hints of rhubarb, dried sage and juicy, fresh picked raspberries on the finish.
2020 Pinot Noir, Precious Stone – This reserve level Estate bottling is a blend of a few precious, standout barrels of the vintage that stood out in blind tasting trials. Boasting a core of black raspberry, forest floor and California Sagebrush with showy notes of currant, root beer, purple lilacs and Pecan Sandie cookies that wash over the palate in a plush cloak of velvet.
11. Laetitia Vineyard & Winery
At Laetitia Vineyard & Winery, we are passionate about producing premium estate wines that showcase the distinctive qualities of the Arroyo Grande Valley.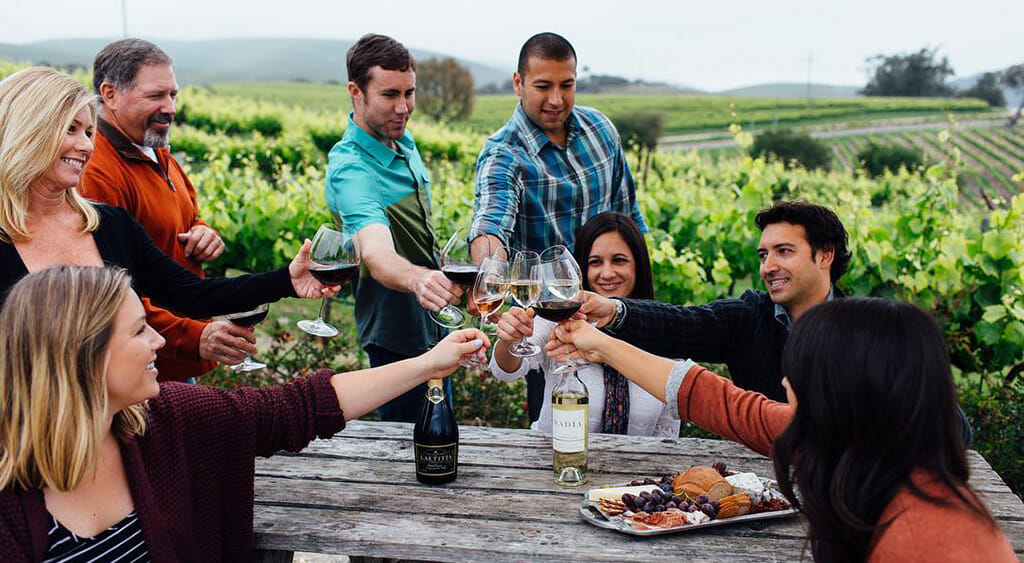 Located in Southern San Luis Obispo County, our coastal property overlooks the Pacific Ocean. Originally known for méthode champenoise sparkling wines, Laetitia continues to produce seven unique sparkling wines. Currently, we are just as well known for our handcrafted Pinot Noir, Chardonnay and more, offering 14 Pinot Noirs.
2021 Estate Pinot Noir – This wine displays an opulent, garnet color with enticing aromas of cherry, blueberry, and nutmeg. On the palate, it strikes a lovely balance between firm, rich tannins and a supple, round mouthfeel showing flavors of Bing cherry, plum, and vanilla. The finish is smooth with lingering red fruit flavors.
2021 Pinot Noir, Arroyo Grande Valley, Block Y, Clone 2A – Supple spiced cherry aromas intertwine harmoniously with alluring baking spice and subtle hints of citrus. Flavors of jammy fruit are accompanied by velvety smooth tannins and refreshing acidity.
2021 Pinot Noir, Arroyo Grande Valley, Block R, Pommard Clone – This unique Pommard Clone, known as the "workhorse" of Pinot Noir, is muscular in its delivery of concentrated ripe cherry, spice, leather, and earth. On the palate, zippy acidity lifts the cranberry, anise, and flint flavors with a savory finish.
2021 Pinot Noir, Arroyo Grande Valley, Block 02, Clone 667 – Enchanting aromas of spiced red cherry, wood spice and cola lead to a graceful symphony of flavors. The elegant acidity intertwines harmoniously with notes of baking spice, rhubarb and fresh berries.
2020 Pinot Noir, Arroyo Grande Valley, Block N3-1,2, Clone 667 – A deep, enticing color, accompanied by aromatic hints of violets and plum. Notes of blackberry jam, boysenberry, and citrus unveil a captivating flavor profile. Ripe strawberry notes grace the palate, leading to a satisfying finish accentuated by long, velvety tannins.
2020 Reserve du Domaine Pinot Noir – Each vintage of the Reserve du Dumaine Pinot Noir is marked by notes of red berries and earthiness. The 2020 is distinct with subtle aromas of nutmeg, earth, and plum.

2020 Whole Cluster Pinot Noir –

This old-world style Pinot Noir has made a name for itself here at Laetitia due to its unique mouthfeel and well-driven structure. Subtle notes of strawberry jam and dark cherries lead into layered flavors of spice box, dried herbs, and tobacco. The wine is round and full-bodied with a silky mouthfeel and flavors of dark fruit, forest floor, and signature earth. Beautifully balanced with seamlessly integrated tannins, balancing acidity, and a lingering finish.

2019 Single Vineyard La Colline Pinot Noir –

Our original Pinot Noir planting on the vineyard, La Colline leans toward the Burgundian side. Extremely aromatic, with fresh pomegranate and raspberries and a bright purity and focus. This medium-bodied wine has classic notes of stewed cherries, flint and morel mushrooms, with a long, mouthwatering finish.

2019 Single Vineyard La Coupelle Pinot Noir –

The La Coupelle vineyard resides in a protected micro-climate of the ranch which yields warmer temperatures and in turn, a wine of deep, rich complexities. Aromas of blueberry pie and hints of strawberry blossom are beautifully coupled with violet floral notes. The aromas set the stage for a full-bodied wine, expressing sweet fruit flavors, baked tart, tightly wound citrus and leather.

2019 Single Vineyard Les Galets Pinot Noir – Intense aromas of black cherry, rhubarb, flint and earth drive out of the glass. Polished, with more dark fruit, baking spice and plumb notes that coat well- structured but delicate tannins.
Online only:
2018 Limité Pinot Noir
2020 Pinot Noir, Arroyo Grande Valley, Block Y, Clone 115
2020 Pinot Noir, Arroyo Grande Valley, Block Y, Clone 667
2020 Pinot Noir, Arroyo Grande Valley, Block ZZ3-1, Clone Mt. Eden
12. Oceano Wines
Oceano premium Chardonnay and Pinot Noir is grown at Spanish Springs Vineyard on the coast of San Luis Obispo; the closest vineyard to the Pacific in all of California. 350 cases produced.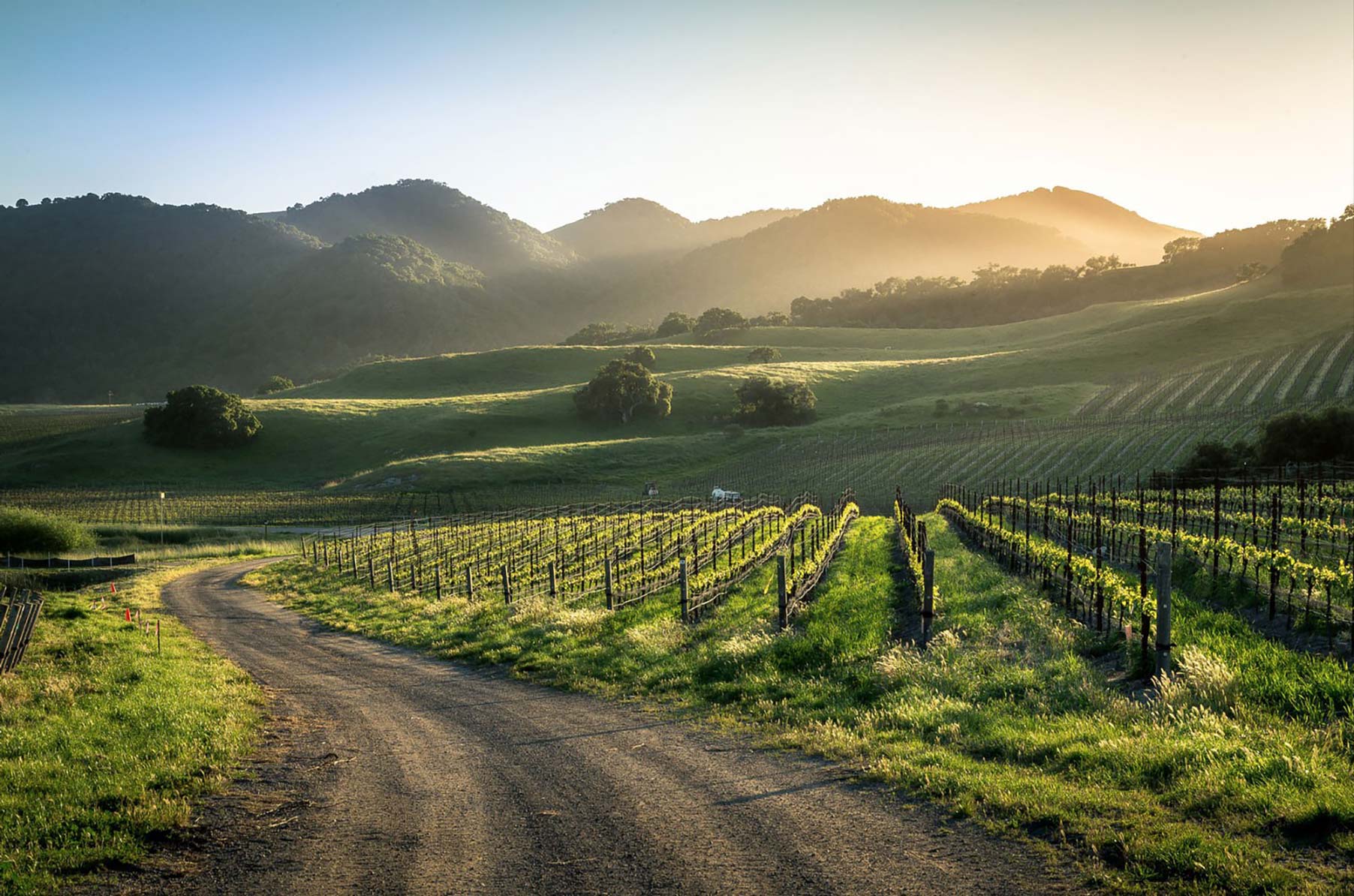 100% pinot noir hand-harvested at Spanish Springs in San Luis Obispo County. This SIP certified sustainable vineyard is nestled in the slopes of Price Canyon on the southern edge of the Edna Valley, separated by a small mountain range it is the closest vineyard to the Pacific in California.
They also produce zero alcohol Pinot Noir! Oceano Zero was founded on the idea that nonalcoholic wines can be created with the same artistic intention as traditional bottlings and can be distinguished by the same hallmarks attributed to fine wine- geography, geology, climate and the winemaker's point of view.
2019 & 2021 Oceano Pinot Noir, Spanish Springs Vineyard – A perfumed nose of fresh strawberry, raspberry, cranberry, red currant, violets, vanilla, and sweet tobacco. A raspberry attack leads to a layered mouth of pomegranate, red currant, blueberry, plum, anise and hints of cocoa. Firm but elegant tannins give way to a long bing cherry finish.
2022 Oceano Zero Pinot Noir, Spanish Springs Vineyard – alcohol removed wine
13. Peloton Cellars
Peloton Cellars® is the creation of four longtime friends and it is our mission to create quality wines that are a pleasure to drink any night of the week and enjoy with any meal. All of our wines are from the California's Central Coast wine region. Our winemaker, Bill Kesselring, believes that a good wine is made from the ground up. Each varietal is meticulously crafted from bud break to the barrel.
The name Peloton; pronounced "pell-O-tawn" is a French word meaning "group", but more specifically refers to the dynamic, main pack of riders in a cycling race. We feel that our wines embody the color and spirit of cycling. Whether it's a long road ride to the coast or a fun, beach cruiser stroll through town, our love for good wine rivals our passion for riding bikes. Peloton Cellars is our way of paying homage to two of our favorite pastimes.
2018 Spanish Springs Pinot Noir
14. Sinor-LaVallee Wines
Sinor-LaVallee was founded in 1997 by Mike Sinor and Cheri LaVallee-Sinor. Our wines are all from our Estate vineyard in Avila Beach with an Ocean View. There we have 8 clones of Pinot Noir along with Syrah, Chardonnay, Pinot Gris and Albariño.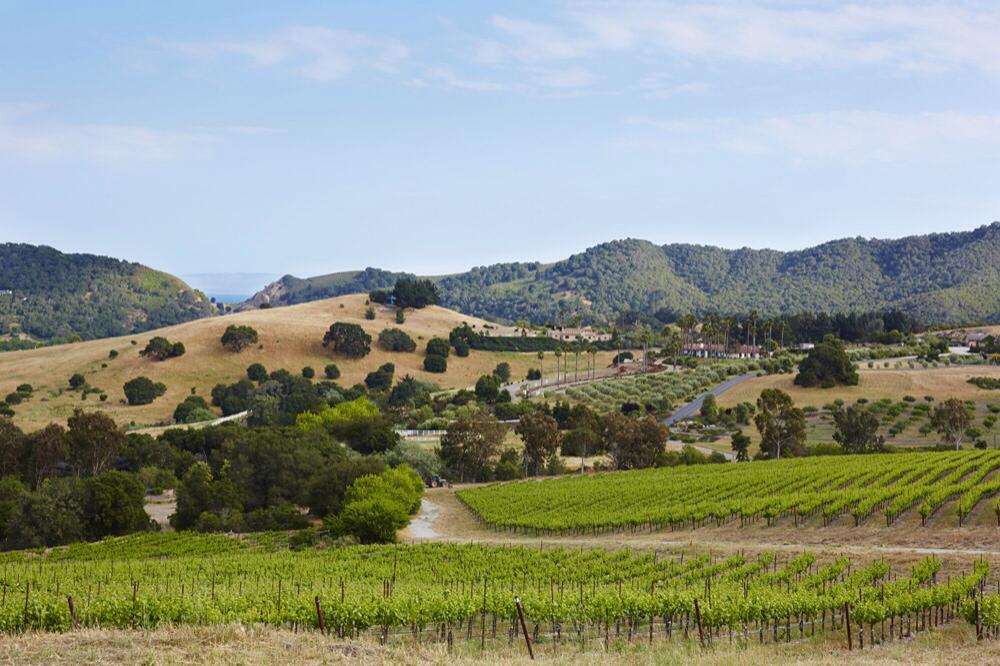 Our journey began almost 23 years ago, when we met at college in San Luis Obispo and started working at local wineries. The wine bug bit us hard, and the Pinot Noir bug bit us even harder. We worked one harvest after another, consuming the craft of winemaking, and studying the art of Pinot Noir. We got married in Burgundy. We had two beautiful children. Experience led to opportunity, and opportunity led to more experience, and both led to fanaticism. And from fanaticism our little winery was born. We currently have four Pinot Noirs, with more on the way.
The SLO Estate wines come exclusively from Bassi Vineyard. Because the vineyard falls outside of any recognized AVA, these wines are designated with a San Luis Obispo County appellation. But make no mistake—these are limited-production estate bottlings that speak vividly of a single vineyard. The White Label is reserved for ultra-limited wines that exhibit a leaner expression of Bassi Vineyard. We select clones, blocks, yeasts and barrels that cultivate structure, yielding wines with lower alcohol and higher acidity. These wines are all about litheness and clean site expression. The Black Label is reserved for ultra-limited wines that offer a fuller expression of Bassi Vineyard. We select clones, blocks, yeasts and ultimately barrels that foster weight and roundness, yielding wines with higher alcohol and lower acidity. These wines are all about power and richness.
15. Stephen Ross Wine Cellars
Stephen Ross Wine Cellars was founded on the principle of working with quality vineyards and hand-crafting the best wines possible from the grapes they yield. The winery started small, grew as financial resources allowed, and we stuck to our principles in winemaking and business – great, small production wines, solid business practices, and a nice, engaging place to work for our crew.
We planted our estate vineyard, Stone Corral Vineyard, entirely to Pinot Noir in 2001 in partnership with two other wineries in the area. In addition to our estate vineyard, we have continued to contract grapes from some of the best vineyards on the Central Coast.
Our wines reflect our commitment to consistently produce elegant, mind-blowing wines that demonstrate both terroir and Stephen's winemaking skill from ultra-high premium grapes, estate and contracted. Small production for over 20 years, Stephen Ross wines have won acclaim throughout the industry. We offer 5 Pinot Noirs at the moment.
2019 Pinot Noir Edna Valley Estate, 93 points, Wine Enthusiast. 92 points, Vinous. 90 points, Wine & Spirits – Beautiful deep ruby red color, transparent and dense. Bright notes of fresh rose blossom, some cedar forest and dried cherry aromas. Youthful, with a good balance of acidity and moderate alcohol, ripe blue fruit notes on the palate, lingering fine tannins on the finish.
2021 Pinot Noir, San Luis Obispo Coast – Brilliant clarity, ruby violet hue. This is a very pretty wine with an aroma of small red berries, dried savory herbs and subtle hints of nutmeg from the French oak barrels. Elegant with a refined balance of acidity and fine tannins. Lingering ripe Pinot Noir flavors and polished smooth textures offering a long, delicious finish.
2019 Pinot Noir Stone Corral Vineyard, 94 points, Vinous – There are aromas of small red berry fruits, cherry, and a hint of botanical and wet forest notes, and nutmeg spiciness from the french oak. Nicely balanced, good acidity and energy on the palate, fine tannins and lingering rose petal and dried mushroom flavors.
2019 Pinot Noir San Luis Obispo County, 90 points, Wine & Spirits – Deep garnet red color with an enticing nose of dried rose petals, wet slate, black tea, dark cherry and cranberry. Medium bodied, silky smooth with bright acidity and fine tannins. The finish is quite long with elements of fruit and spice.
2021 Pinot Noir Arête – Intense deep ruby color. The aromas are quite complex and a mix of Montmorency cherry, espresso bean, green peppercorn, Earl Grey tea and orange peel. This is our biggest Pinot Noir, full rich mid-palate, fine tannin structure, with a strong red berry fruit impression with just a hint of nutmeg spiciness from the French oak barrels.
16. Stolo Vineyards
Located at the southern gateway to Big Sur in Cambria, California, Stolo Vineyards and Tasting Room is tucked into an unspoiled corner of California's Central Coast. Planted by world famous John Alban in 1998 Stolo Vineyards Hillside Reserve Vineyard expresses a sense of place unique to Northern Coastal San Luis Obispo County.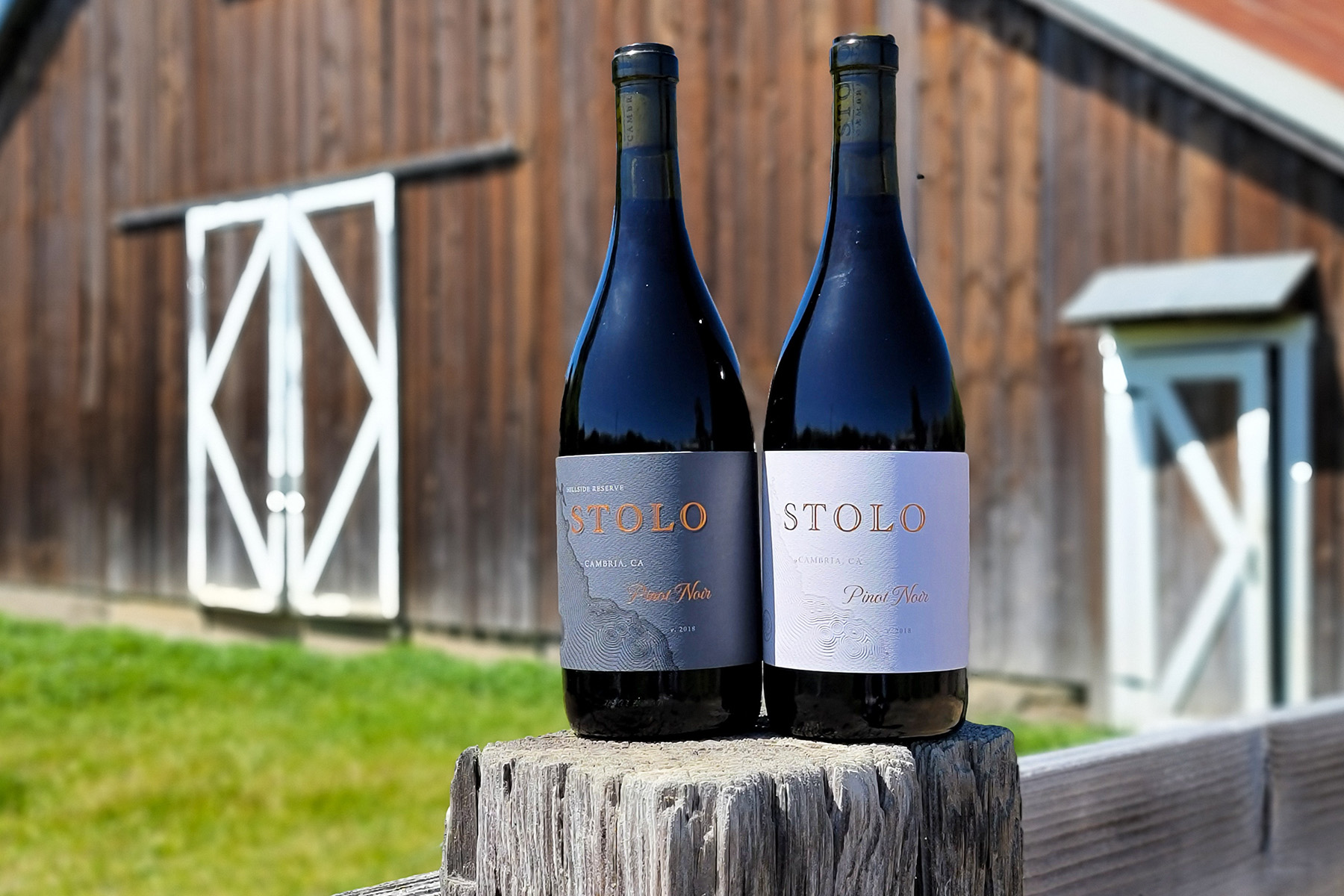 All Stolo wines are estate grown, sustainably dry and hand farmed west of Paso Robles 3 miles from the Pacific Ocean. Discover estate grown Pinot Noir, Syrah, Chardonnay, Sauvignon Blanc, and Gewürztraminer in our comfortably modern winery. Or, enjoy a bottle in our pet friendly meadow with your loved ones.

2020 & 2021 Creekside Estate Pinot Noir, 95 points, Wine Enthusiast; 95 points, Wine Advocate – Planted in 2008 3.3 Acres of Rochioli Pinot Noir on 420A rootstock, spacing 7'x3' dry farmed. Situated 3 miles from the Pacific Ocean the Creekside Estate Vineyard is primarily illuvial clay loam soils adjacent to the Santa Rosa Creek floodplain at 140ft. above sea level.
2021 Hillside Reserve Pinot Noir – 96 points, Wine Advocate – Planted in 1998 3 Acres of 115 clone Pinot Noir on 5BB rootstock spacing 10'x3' dry farmed. The Hillside Reserve Vineyard sits atop an ancient sea mount of Monterey Shale limestone and thin top soils.
17. Talley Vineyards
Talley Vineyards is a family owned and operated winery that specializes in estate grown chardonnay and pinot noir ideally suited for the climate and soils of the Arroyo Grande and Edna Valleys. The Talley's farming history in the area dates to 1948 when Oliver Talley began growing vegetables in the Arroyo Grande Valley.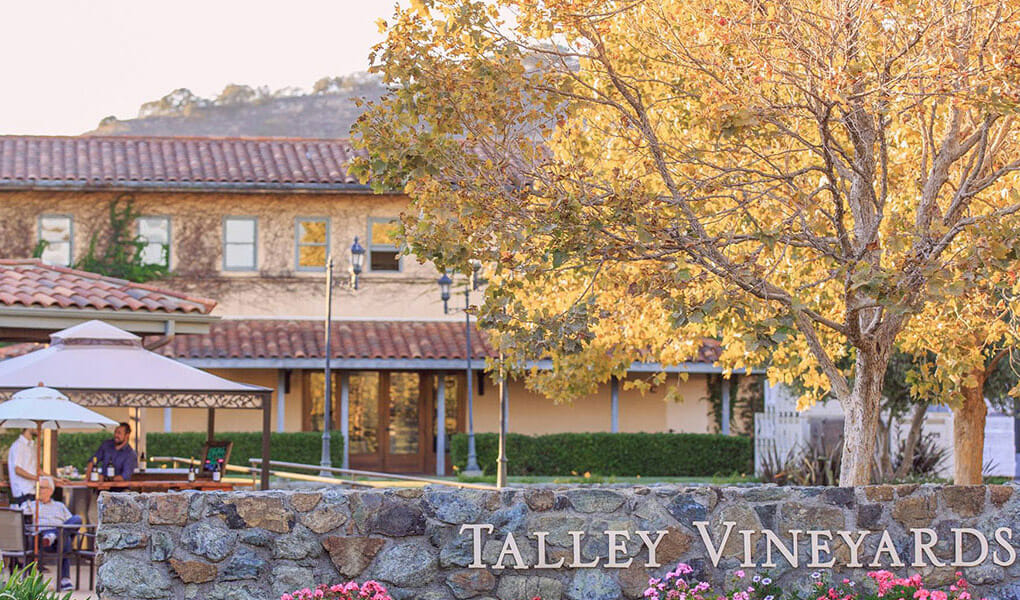 Guided by this legacy and a commitment to long term sustainability, Talley Vineyards focuses on attention to detail in all aspects of farming and winemaking operations. The goal is to produce distinctive wines of consistently high quality that best express the unique character of each of the Talley family's six vineyard sites in the two valleys. We currently offer 5 Pinot Noirs.
2021 Talley Vineyards Estate Pinot Noir – Our Estate Pinot Noir is the quintessential expression of Talley vineyards, representing the cool climate and hillside topography of our home on the San Luis Obispo Coast's Arroyo Grande Valley.
2021 Rosemary's Vineyard Pinot Noir – Rosemary's Pinot Noir is the most elegant expression of Talley Vineyards. Planted in 1987, Rosemary's Vineyard is climatically our coolest estate vineyard and produces a nuanced Pinot Noir with refreshing energy and approachable minerality.
2021 Rincon Vineyard Pinot Noir –

Don Talley planted his first vines in the Rincon Vineyard in 1982. The warm winds that often blow across the sloping hills of Rincon, provide just enough struggle for the vines to produce Pinot Noir of a supple character. 

2021 Stone Corral Vineyard Pinot Noir – Translated from Corral de Piedra, the name of the land grant that underlay this vineyard and much of the Edna Valley, our Stone Corral Vineyard consistently produces a crowd-pleasing, delicious Pinot Noir.

The Adobe of 2019 – The Adobe is a complete expression of Talley Vineyards, blending the very best Pinot Noir grapes of our estate. Cultivated and crafted by hand, this wine leans further into the time-honored winemaking traditions of Burgundy that inspired Don and Brian Talley to begin making wine over thirty-five years ago. This reserve Pinot Noir was named in homage to the historic El Rincón Adobe, a home built in the 1860s on land that would become Talley Vineyards, made with surrounding soil and elements of the earth.
18. Timbre Winery
Timbre (pronounced TAM·ber or TIM·ber) is the "color" of music. It is what makes two voices sound different, even when singing the same song. It is why two winemakers, working with the same vineyards, make unique wine. As a terroir-driven winery, we make wines expressive of the places and times from which they came. As winemakers, we channel those sites through our experience, adding our own mark- our TIMBRE- to the resulting wines.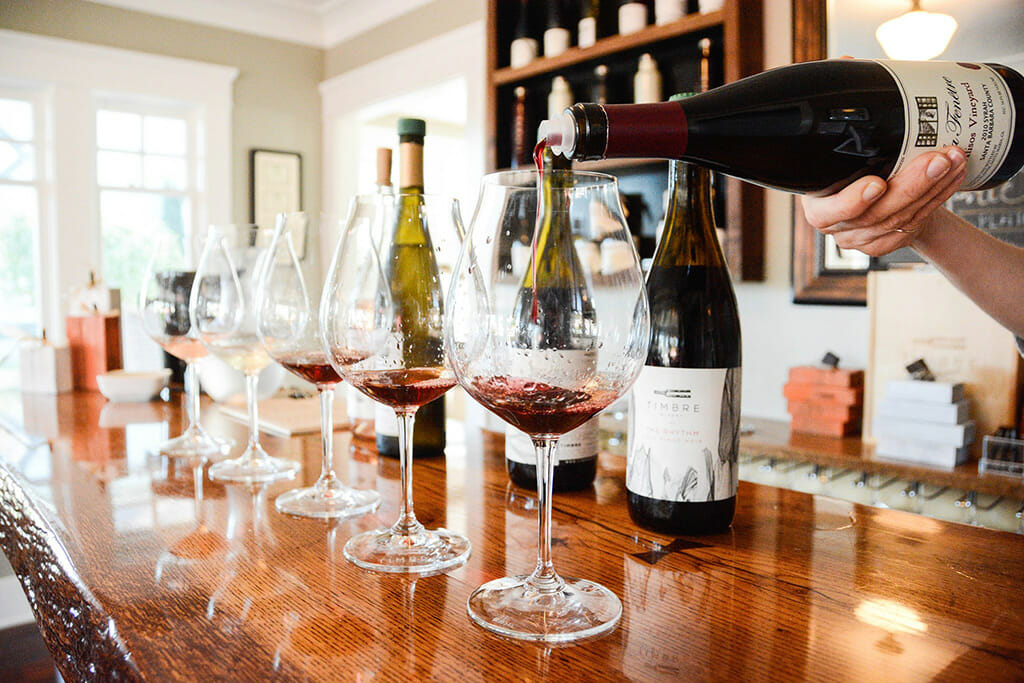 Founded by Joshua Klapper and Alex Katz, Timbre Winery is the culmination of years of hard work, and dedication to our craft. It is winemaking expressed through the universal language of musical sound." Currently, we have eight Pinot Noirs.
2021 Supergroup Pinot Noir – This wine comes from 4 classic vineyard sites which include Gold Coast, Pali, Mission Ranch, Riverbench, Spanish Springs Vineyards. Deep red, spices and red fruit on the nose with a smoky finish.
2018 & 2019 Lead Vocals Pinot Noir – Dark red, the aromas immediately pop, with chai tea, evergreen, rose petal, and baking spices. Silky tannins frame the super long finish that goes and goes.
2018 The Icon Pinot Noir – A deep ruby red the wines glistens like a jewel and is perfumed with rose petal, raspberry, and baking spices. This structured and meduim plus weight pinot coats the palate with strawberry, spiced berry pie filling, plum, and sour cherry leading to a very long finish.
19. Tolosa Winery
At Tolosa Winery, we are true believers in the special terroir that is Edna Valley, nestled amongst the northwest to southeast running volcanic hills of San Luis Obispo County and the frontier for the most complex cool-climate varietals in California.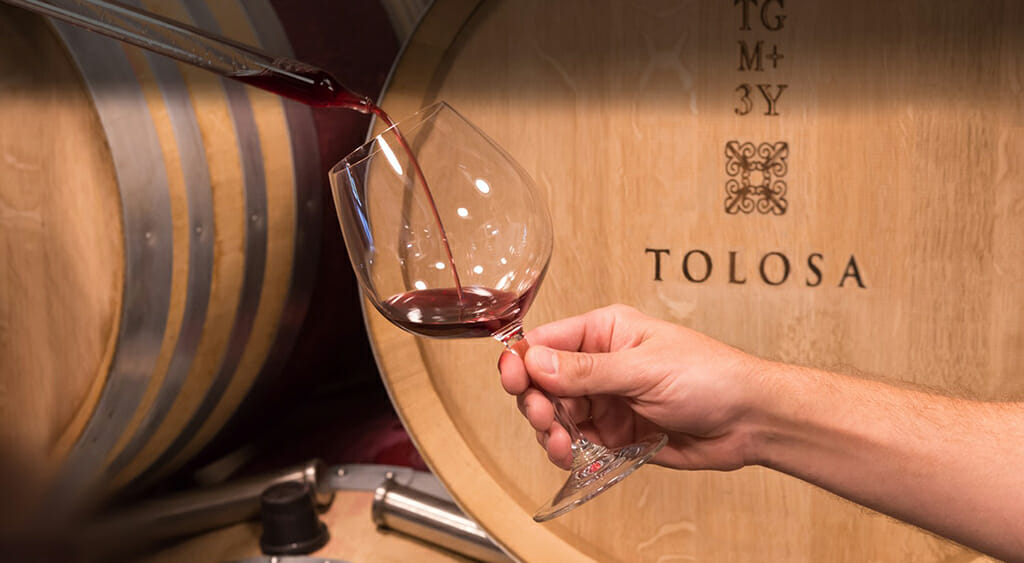 Our Pinot Noirs and Chardonnays reflect the cold northwest wind that sweeps down the coast and funnels into the valley, as well as the remarkable diversity of soil types: ingredients for nuanced and balanced wines of distinctive character. Now, we have ten current-release Pinot Noirs and ten library Pinot Noirs.
1772 Pinot Noir 2019 – This Pinot Noir is a medley of Tolosa's estate vineyard Edna Ranch. The estate vineyard is spread throughout the Edna Valley, producing six unique vineyard sections with 60 soil types and a myriad of microclimates.
Pacific Wind Pinot Noir 2019 – As a homage to the daily Pacific Wind that moderates the Edna Valley's climate, we strive for this wine to be fresh as the marine sea breeze. Most of the grapes represented in this wine come from the Hollister and Monighetti sections located on the westside of Edna Valley. These sections are the first to receive the influence from Pacific Wind and are the closest to the Pacific Ocean. The moderating influence preserves the crisp acidity in the grapes.
Stone Lion Pinot Noir 2019 – The 2019 vintage was a classic expression of a cool climate Pinot Noir. Stone Lion is a Pinot that is on the bolder side of all the Pinot Noirs we make from Edna Ranch. It will have more weight and more structure than our other offerings. We always use a little bit more new oak to age our Stone Lion Pinot Noir.
Cuvée Pinot Noir 2019 – The Cuvée Pinot Noir is tied to different terroir throughout California. The climate, topography and soils all play a vital role in creating the environment the grapes experience on the vine. The concept of Cuvée, a precise blend, lends me the liberty to highlight specific nuances from a collection of California appellations. The result is an exemplary wine that represents everything we love about California Pinot Noir.
Apex Vineyard Pinot Noir 2021 – Ray Franscioni's Apex Vineyard is in the heart of the southeast-facing terraces of the Santa Lucia Mountain range overlooking the Salinas River Valley. The vineyards, at an elevation of 1,250 feet, receive morning sun exposure before being influenced by the daily fog and ocean breezes 28 miles from Monterey Bay.
Drum Canyon Vineyard Pinot Noir 2021 – Drum Canyon vineyard is farmed by the Dierberg family and situated in the Sta. Rita Hills AVA in western Santa Barbara County. The region is adjacent to the Pacific Ocean and famous for its transverse mountain range which allows the strong maritime winds and fog to cool the vines. Drum Canyon is planted alongside Highway 246, on a steep southwest facing hillside between Lompoc and Buellton.
Mindego Ridge Vineyard Pinot Noir 2021 – This is in the Santa Cruz Mountains. Black cherry and pomegranate fruit aromas are accented by notes of cocoa, lavender, tea, gravel, toast and dried leaves. Medium-bodied, concentrated flavors of juicy blueberry, rhubarb, raspberry and plum, with notes of crushed rock, cherry cola and citrus that leads to a long, powerful finish.
Solomon Hills Vineyard Pinot Noir 2021 – Solomon Hills Vineyard experiences a long and mild growing season perfect for the style of Pinot Noir we are seeking. Located at the westernmost end of the Santa Maria Valley AVA, the vineyard sits in the valley widely open to the Pacific Ocean only 10 miles away and gently slopes towards it, so you can actually see the dunes from the vine rows. Our blocks are located on the valley floor with sandy soils and receive an aggressive afternoon sea breeze which serves as a moderating influence.
Primera Pinot Noir 2021 – Our flagship Primera demonstrates the full potential that makes Pinot Noir one of the most coveted grapes in the world. Primera is a small-lot selection of the best of our estate vineyard, Edna Ranch, located in the coolest appellation in California, Edna Valley.  Only the finest choice of French oak barrels is used to age our highest echelon wine. This is a statement Pinot Noir for the enophile ready for prestige.
20. Verdad & Lindquist Family Wines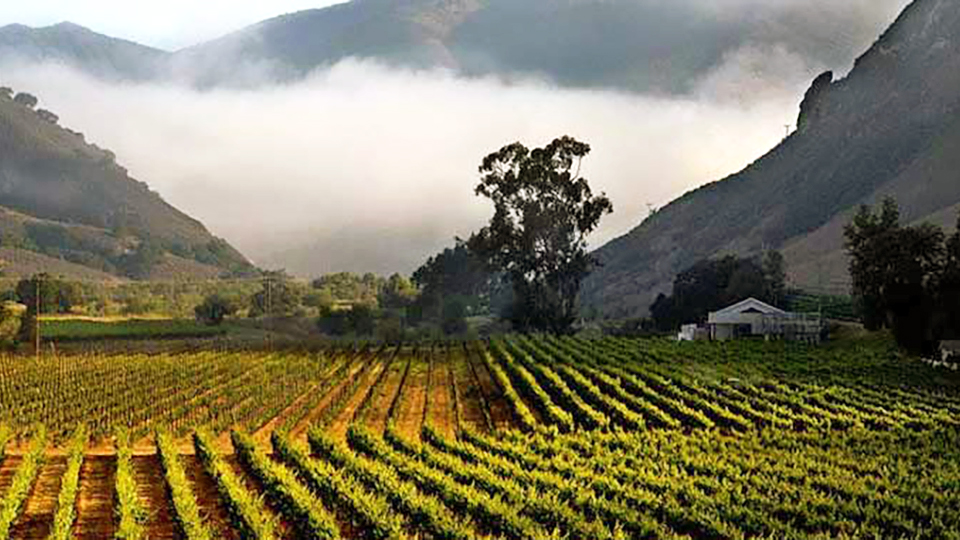 Sawyer Lindquist Wines are a collaboration between Bob Lindquist and Louisa Sawyer Lindquist. Together, they craft a beautiful biodynamic Pinot Noir from Sawyer Lindquist Vineyard, a coastal Chardonnay from Spanish Springs Vineyard in Pismo Beach, as well a biodynamic Tempranillo-Syrah blend created for the wine club and tasting room. The wines all have a distinctive flair and reflect the balanced style of these two talented winemakers.
2011 Sawyer Lindquist Pinot Noir – 2011 was a very cool vintage. In Edna Valley we typically had a heavy marine layer that would barely burn off by mid-day and return in the early evening. Because of the small crop size and optimum hill side growing site, the Pinot Noir achieved perfect ripeness with enough acidity to make this a well-structured wine of great finesse. This Pinot Noir exhibits pretty berry perfume with hints of crushed autumn leaves. It is elegant and balanced and reveals flavors of fresh cherries and rose petals that are framed with hints of tea, spice and toasted oak. Score: 93 / YEAR'S BEST Wine & Spirits
2017 Sawyer Lindquist Pinot Noir – Tart cherries, cedar, tea, autumn leaves, wet leaves, earthy, sandalwood, rose petal, herbal, mushrooms, cherries, raspberries, strawberries, blackberries, mulberries, slate, spice, stems. *91 Points Wine & Spirits *92 Points Antonio Galloni's Vinous *93 Points, Wine Enthusiast