The San Luis Obispo Coast is a boutique wine region offering much in the way of world-class wines, award-winning dining, winery and vineyard tours year-round plus several really fun, unique VIP experiences. Read below to learn about five of our winery tours available now — and always call or email ahead to book.
Baileyana, Tangent & True Myth
Visits to the Niven Family Wines tasting room can take many forms, from a tasting session to an afternoon spent sipping wine in the sunshine, and can last anywhere from under 30 minutes to several hours. Wine can also be purchased by the glass or bottle for enjoying onsite. The tasting room is family-friendly and leashed dogs are allowed in outdoor areas. You can also picnic and play bocce!
Collector's Flight: $30 (Wine Club discounts apply)
The Collector's Tasting offers guests the opportunity to taste a flight of their most exclusive wines. Enjoy a seated tasting accompanied with local cheese and charcuterie. Space is very limited with a maximum of eight seats per session. Reservations required.
More info & booking here: http://nivenfamilywines.com/taste/.
Claiborne & Churchill
Claiborne & Churchill is a small, premium family-owned winery in the Edna Valley, founded in 1983 by Claiborne (Clay) Thompson and Fredericka Churchill Thompson.
With its first crush Claiborne & Churchill announced its special focus, producing 565 cases of Dry Riesling and Dry Gewurztraminer, inspired by the fruity but dry dinner wines of the French province of Alsace. Today Claiborne & Churchill produces about 8,000 cases of wine each year, sourcing grapes from vineyards in the cool maritime valleys of California's Central Coast and its own small estate vineyards.
Reserve Flight – $36 per person; $26 for Cellar Club members
The ultimate wine lover's experience! Enjoy four reserve and/or library wines wines paired with a gourmet cheese and charcuterie plate. Reservations required. Please email us at info@claibornechurchill.com to make an appointment.
Claiborne & Churchill also holds an Annual Wine Library Weekend which includes a Winemaker Dinner, and Wine and Cheese Pairing featuring Library Wines.
More info and booking here: http://www.claibornechurchill.com/visit/tasting-flights.php.
Edna Valley Vineyard
Tucked away in a prime spot along California's Central Coast, Edna Valley Vineyard is easy to fall in love with. For the past thirty-six years, the vines on our 60-acre estate have flourished in this idyllic coastal valley, producing balanced, elegant wines that are easy to enjoy.
At Edna Valley Vineyard, we produce crisp, balanced wines which reflect the character of the grape and the region in which it was produced. We have been carefully crafting our flagship varietal, Chardonnay, for more than three decades. five wines, including our award-winning Chardonnay, are offered nationwide — Chardonnay, Cabernet Sauvignon, Sauvignon Blanc, Pinot Noir and Merlot. We also craft a variety of limited wines that are sold exclusively in our tasting room.
Heritage Flight Tasting Experience – $35.00
This seated tasting experience pairs five limited-release Chardonnays and Pinot Noirs served in Burgundian stemware with select gourmet cheeses.
Private Cask Room Tasting Experience – $40.00
The Private Cask Room Tasting Experience accommodates groups of up to sixteen and provides guests a guided tasting with a personal tasting attendant through four of limited production Reserve wines in the beautiful cask room.
More info and booking here: https://www.ednavalleyvineyard.com/visit/tasting-room.
Niner Wine Estates
Niner Wine Estates is a family company dedicated to the concept that truly great wine results from talented people controlling the entire winemaking process from the vineyard to the glass.
Niner Wine Estates only makes wine from grapes they grow themselves. From vineyard to glass, the entire team is working together with a singular goal in mind: to provide you with wines that combine within them a true expression of the vineyards and the creativity of Niner's people. Niner farms three separate estate vineyards: Jespersen Ranch nestled in the Edna Valley AVA, as well as Bootjack Ranch resting on the Eastern side of the Paso Robles AVA and Heart Hill Vineyard settled on the Western side of Paso Robles. Each vineyard has very different soil profiles and climates resulting in three very unique representations of terroir.
Reserve Tasting – $50 public; $40 for wine club members or complimentary with a 4-bottle purchase
A tasting experience designed to showcase a variety of our limited-production Reserve wines in a working winery. Meet your personal attendant in our Craft Winery, located behind our tasting room, where you will sit down to a flight of some of our rarest single-vineyard Reserve wines from our estate.
This tasting lasts 90 minutes and is offered Friday – Sunday in the craft winery.
Heart Hill Tasting Experience – $75 per person; $65 wine club members
Heart Hill has been a local landmark in Paso Robles since 1956 and this experience allows you to enjoy a tasting flight inside our famed oak grove. Your tour will start with an off-road vehicle excursion to the highest point in our vineyard where your guide will take you out into the vines for insight into how we farm. You will then enjoy a ride through the vines and into the Heart to relax on our patio with a special tasting of carefully selected Reserve + Library wines.
This experience lasts 90 minutes and is offered Thursday – Monday at 10am.
More info and booking here: https://www.ninerwine.com/Visit/Experience-.
Talley Vineyards
Talley's goal is to create distinctive, handcrafted wines that reflect the unique character of each vineyard where the grapes are grown.
Talley Vineyards is a family owned and operated winery that specializes in estate grown chardonnay and pinot noir ideally suited for the climate and soils of the Arroyo Grande and Edna Valleys. The Talley's farming history in the area dates to 1948 when Oliver Talley began growing vegetables in the Arroyo Grande Valley. Guided by this legacy and a commitment to long term sustainability, Talley Vineyards focuses on attention to detail in all aspects of farming and winemaking operations. The goal is to produce distinctive wines of consistently high quality that best express the unique character of each of the Talley family's six vineyard sites in the two valleys.
Fireside Tasting – $30 per person; $24 for Wine Club members.
Private Tasting in the Historic El Rincon Adobe, reservations required. Enjoy a comparative tasting of our single vineyard selection wines, accompanied by a small cheese plate in our Historic El Rincon Adobe.
More info and booking here: https://www.talleyvineyards.com/Visit/Winery-Tours.
Tolosa
Tolosa is a true believer in the special terroir that is Edna Valley, nestled amongst the northwest to southeast running volcanic hills of San Luis Obispo County and the frontier for the most complex cool-climate varietals in California. Tolosa's Pinot Noirs and Chardonnays reflect the cold northwest wind that sweeps down the coast and funnels into the valley, as well as the remarkable diversity of soil types: ingredients for nuanced and balanced wines of distinctive character.
Barrel Tasting – $65; Wine Club $55
Experience the best of California terroir through the exclusive tasting of our 2018 Single Vineyard wines. This series of very small-lot, artisanal wines invites exploration of renowned appellations and acclaimed vineyards throughout California and confirms Edna Valley's place in this distinguished company.
Join us for a unique Barrel Tasting experience in our Barrel Loft, featuring a bird's eye view of our state-of-the-art production facility. Reserve your allocation and build your collection before these highly acclaimed wines sell out upon release.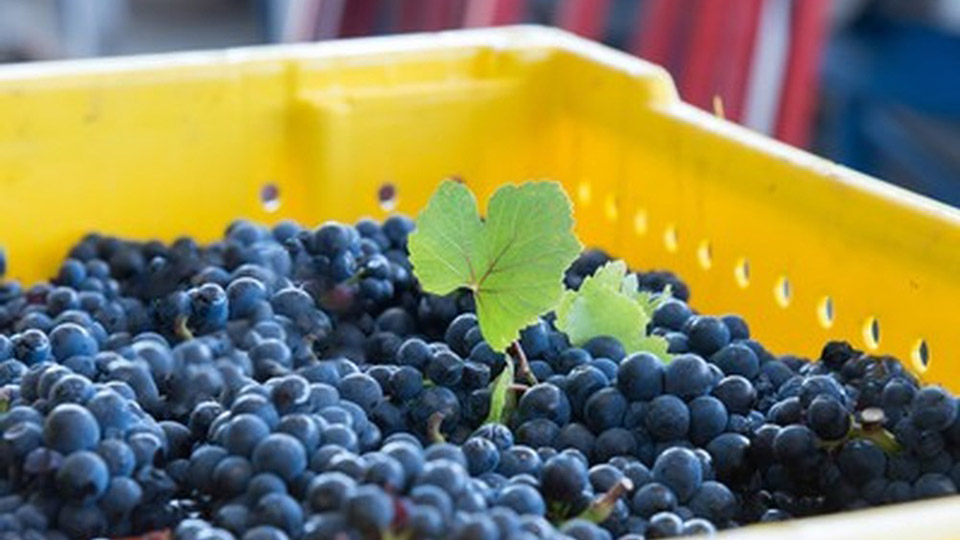 Harvest Tour & Tasting – $45; Wine Club $35
Daily at 11am (Seasonal Experience)
September is California Wine Month. Celebrate with Tolosa and book a must-see Harvest Tour and Tasting. Allow 90 minutes to appreciate a progressive tour and tasting of Tolosa's limited production wines. Take in the scenic view of the iconic Islay hill as you delve into the topography, climate and diverse soils that are optimal for producing grapes with distinctive character. Experience the beauty of Tolosa's state of the art cellar while you observe first-hand what it means to have an artisanal and traditional approach to winemaking.
More info and booking here: https://www.tolosawinery.com/Visit/Tasting-Experiences.