Updated Summer 2022
Summer in San Luis Obispo means good eats, live music, and wine tasting outside. Hit the SLO Coast vineyards and immerse yourself in our cool-climate wines, perfectly paired with bites from local chefs and the best in local live music!
Baileyana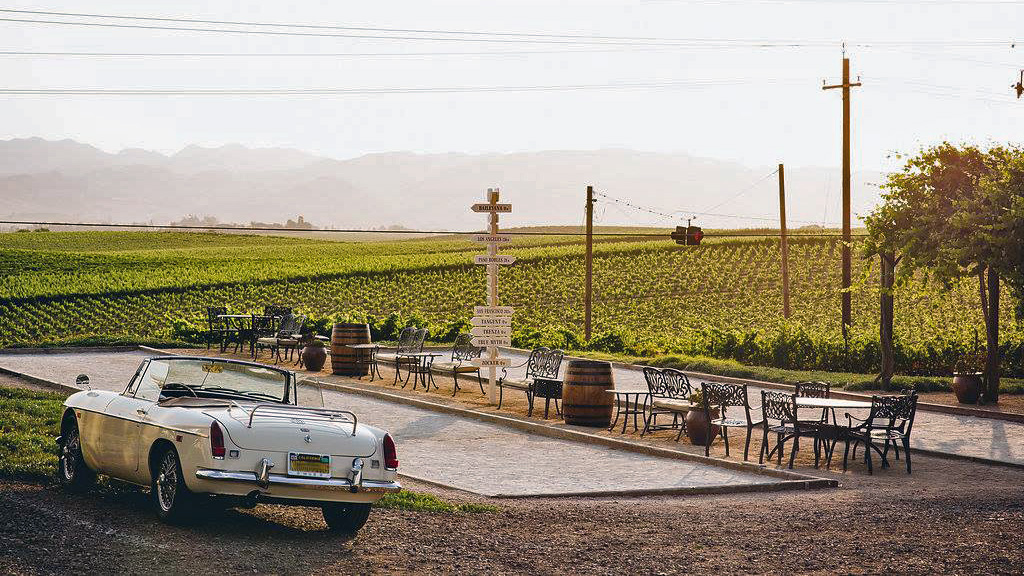 Wine-Down Fridays
Fridays through Nov 4, 5-7 pm
Join us as we stay open late for our Wine Down Fridays! Enjoy live music, local eats, and Baileyana Wines available by the glass or by the bottle. There is a small fee of $5 per person (no charge for club members) and this includes your table for 2 hours. Be sure the RSVP and reserve your spot!
Get more info on Baileyana's live music here.
Biddle Ranch Vineyard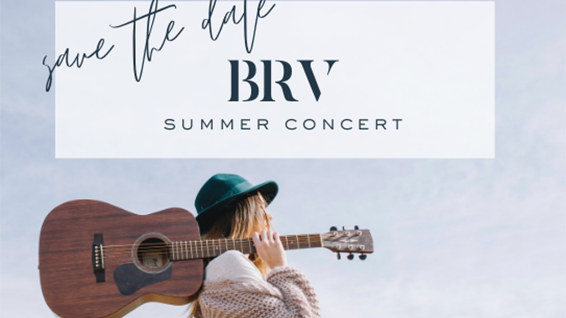 BRV Summer Concert
August 25, 5-7 pm in Edna Valley
Join Biddle Ranch for live music, great wine and delicious food August 25! Wine available for purchase by the glass or bottle, and food available for purchase as well.
Get info on Biddle Ranch's live music here.
Claiborne & Churchill Winery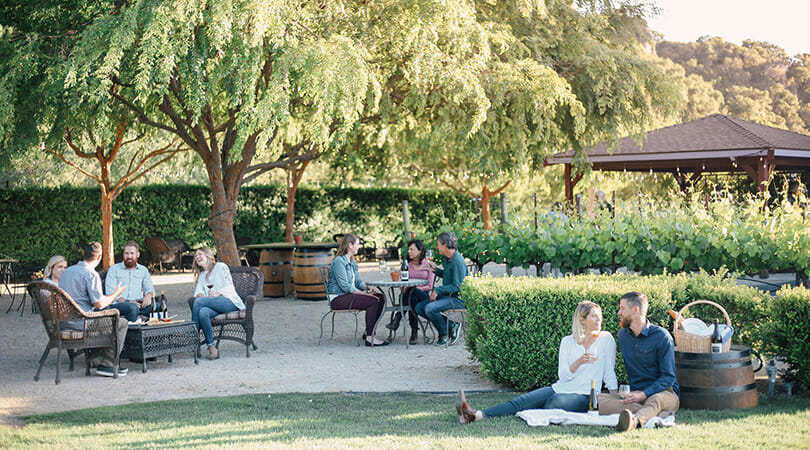 Happy Hour Fridays
Fridays through September, 4-7 pm
We're excited to have you join us for a delightful afternoon of live music, food, and wine! Reservations are highly recommended and out of respect for our featured food vendor, no outside food is allowed.
Get more info on Claiborne & Churchill's live music here.
Edna Valley Vineyard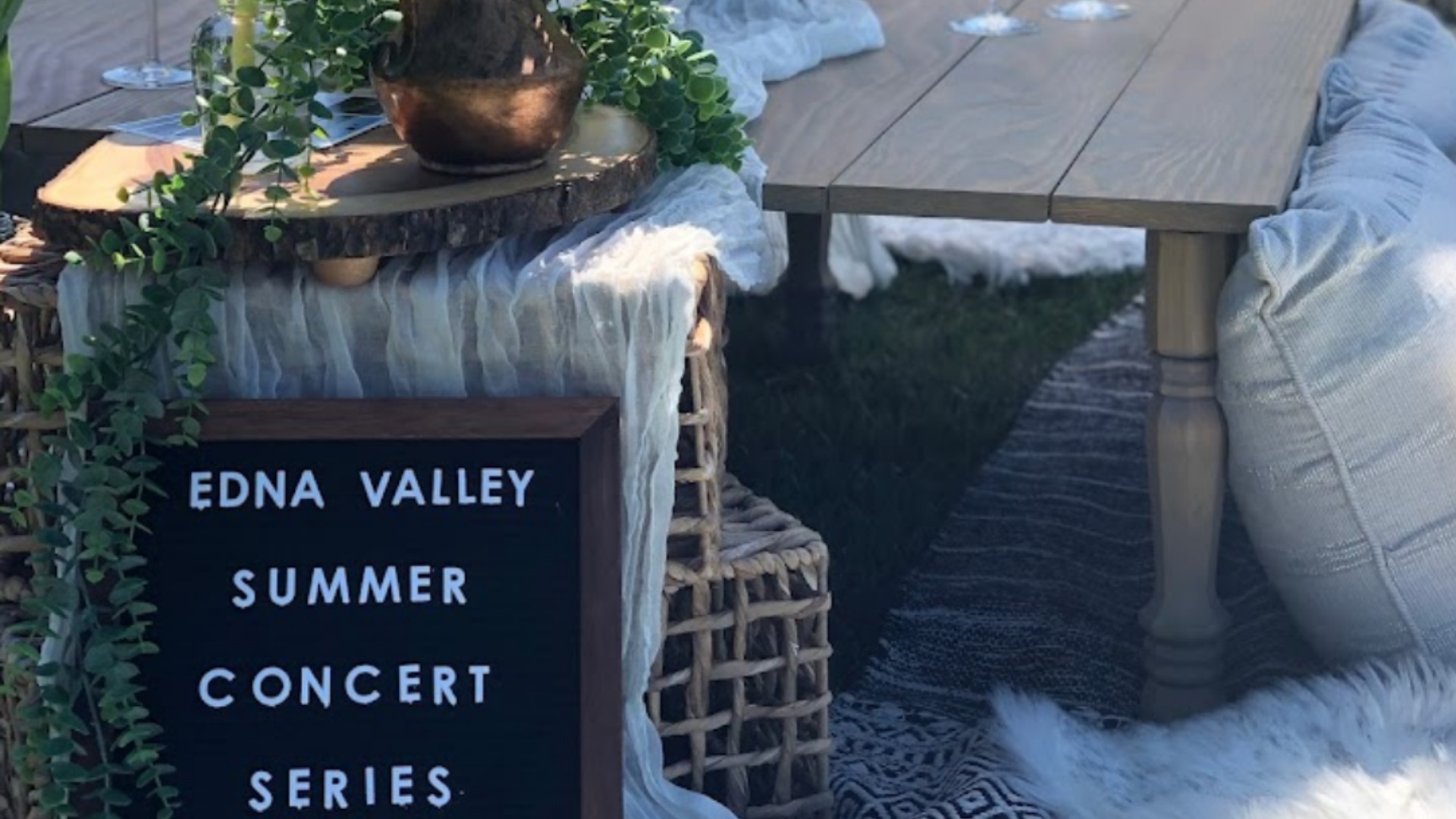 Summer Concert Series
Every Saturday in July, 12-4 pm in Edna Valley
Join us each Saturday of July for our 2022 Summer Concert Series! Enjoy wines by the bottle and by the glass on our patio and local cuisine available for purchase from featured food trucks. Seating can be limited. Guests are welcome to bring picnic blankets and lawn chairs to enjoy on our lawn area. Tasting Experiences will still be available by reservation indoors. Outside food is not permitted.
You can also enjoy our Summer Concert Series with your own Luxury Picnic. Luxury Picnic seating for up to 6 guests, set up by the Central Coast's Picnics By Kelsey. Your Picnic will include the luxury lawn seating from 12pm-4pm, a select tasting flight, and Cheese and Charcuterie with fresh baked local bread by Wild Bread Co. and our house olive oil.
Get more info on Edna Valley Vineyard's live music and picnics here.
Filipponi Ranch Winery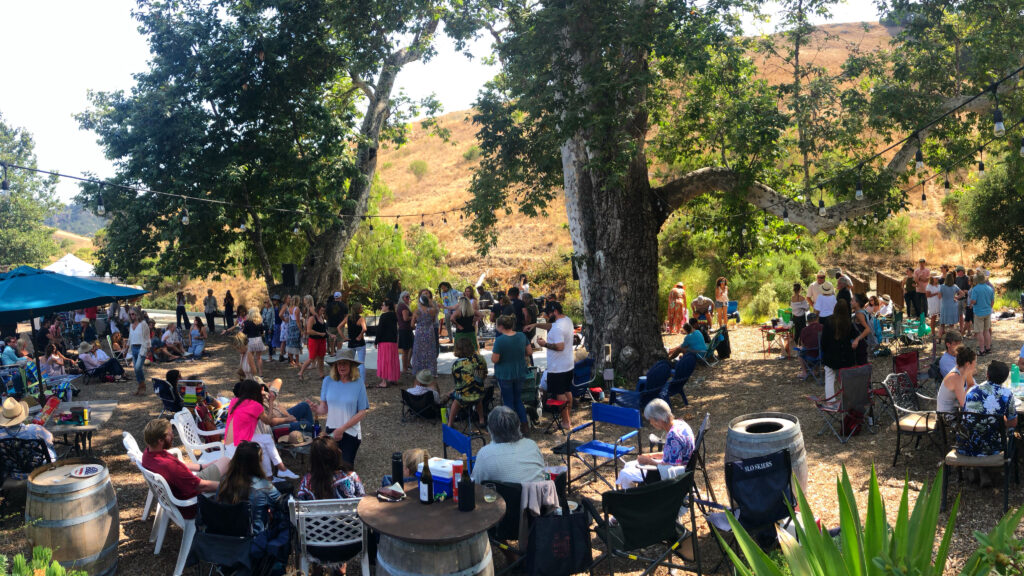 Rockin' the Ranch
Sundays through Sep, 1-4 pm in San Luis Obispo
Our Annual Concert Series Kicks Off in July! Join us on Summer Sundays for good wine and good jams at our outdoor event venue.
Artists will play from 1 PM to 4 PM with wine available for purchase by glass or bottle.
Plus, stay tuned to Filipponi Ranch social media as we announce local food truck pairings throughout the summer for select concert dates!
Get more info on Filipponi Ranch's live music here.
Laetitia Vineyard & Winery
Music and Food Series
Saturdays & Sundays through September, 12-3 pm, just outside Arroyo Grande
We're bringing you our favorite local artists and food vendors all summer long for an afternoon you won't want to miss. Sip on your favorite Laetitia wines as you relax to the sounds and tastes of the Central Coast. Reservations recommended for wine tasting experiences.
Get more info on Laetitia's live music here.
Ragtag Wine Co.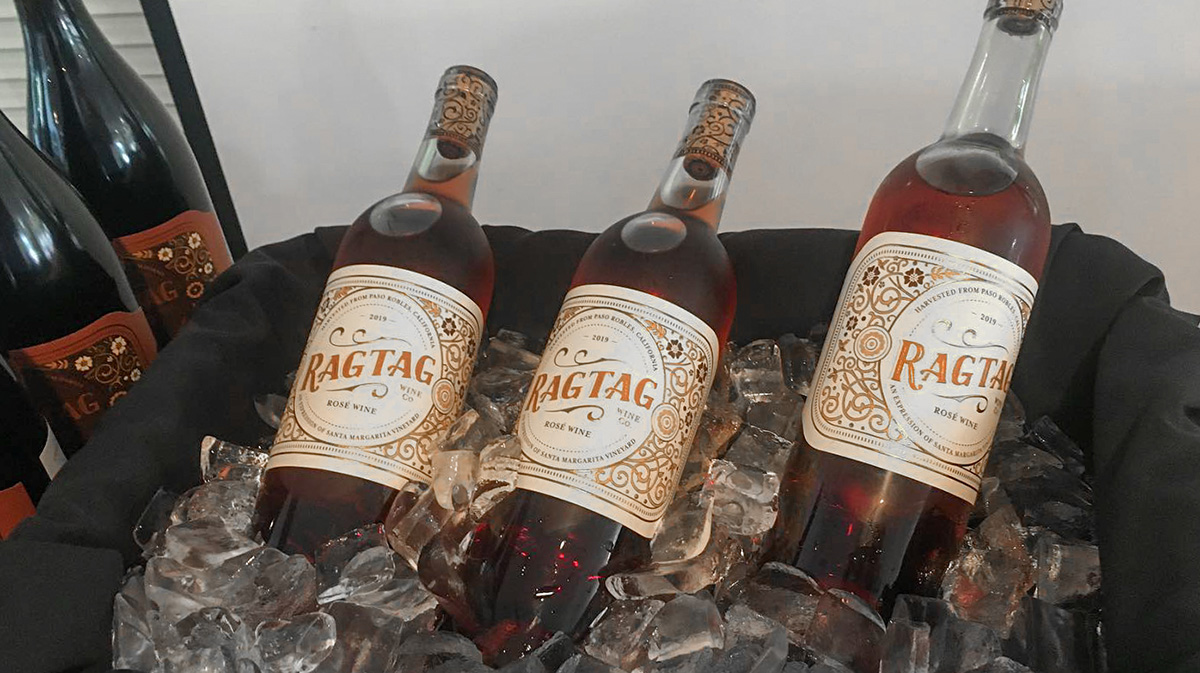 Weekend Nights Music
Fridays & Saturdays 6-9 pm
Join us every Friday and Saturday for our resident Musician, Aaron Russell. 6 PM to 9 PM… Enjoy some wine and his incredible voice and guitar playing!
Get more info on Ragtag's live music here.
Stolo Vineyards & Winery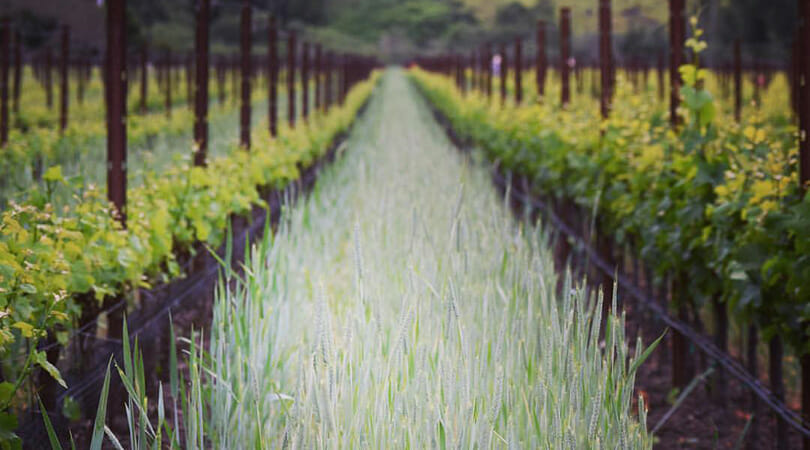 Music in the Meadow
Thursdays from 3-5 pm, in Cambria
Attendance is complimentary, a ticket (paper or on your phone) is required for each guest in your party. No charge to attend, wine purchase required.
• Live music events are adults only. Must be 21 or over.
• We love them too but, sorry, no kids or pets for live music.
• Tables and seating are available on a first to arrive basis, beach chairs recommended.
• Wines by the bottle and cheese + charcuterie available, member discounts honored.
• Per state law, Non-Stolo alcohol is not allowed on property.
• Maximum group size 8 guests.
Get more info on Stolo's live music and wine tasting outside here.
Timbre Winery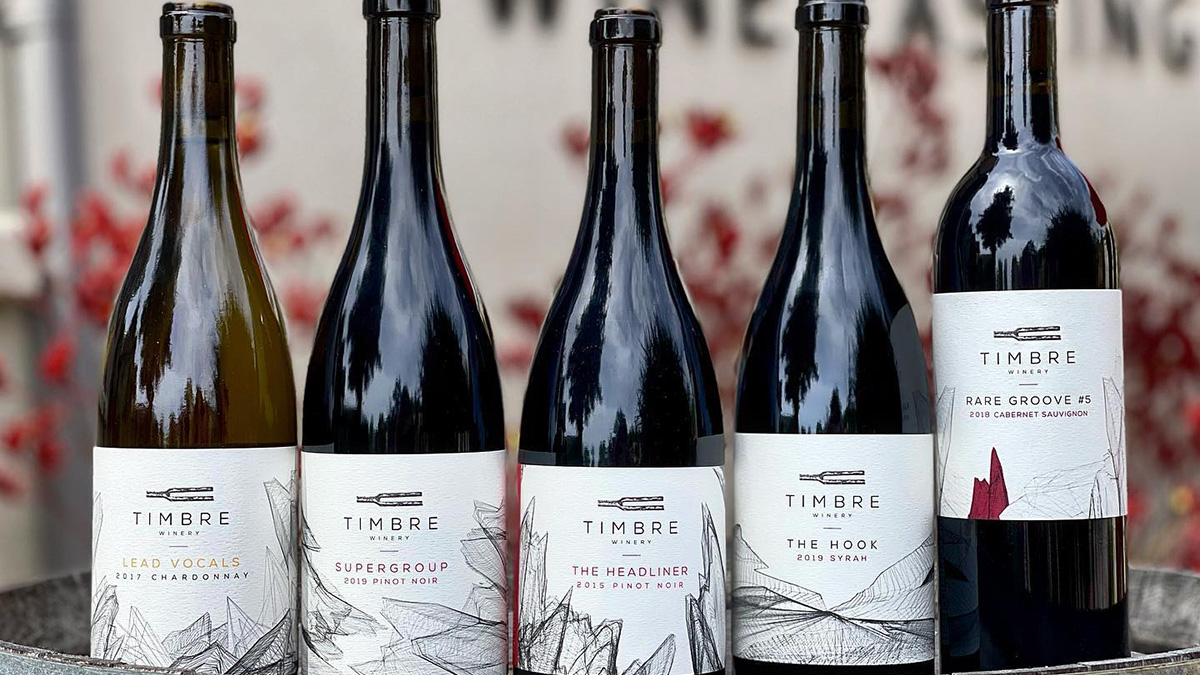 Tunes at Timbre
Select Fridays and Sundays, just outside Arroyo Grande
Enjoy select Fridays evenings or Sunday afternoons on our patio with local musicians. Wines available for purchase by the glass and bottle.
Get more info on Timbre events here.
Wolff Vineyards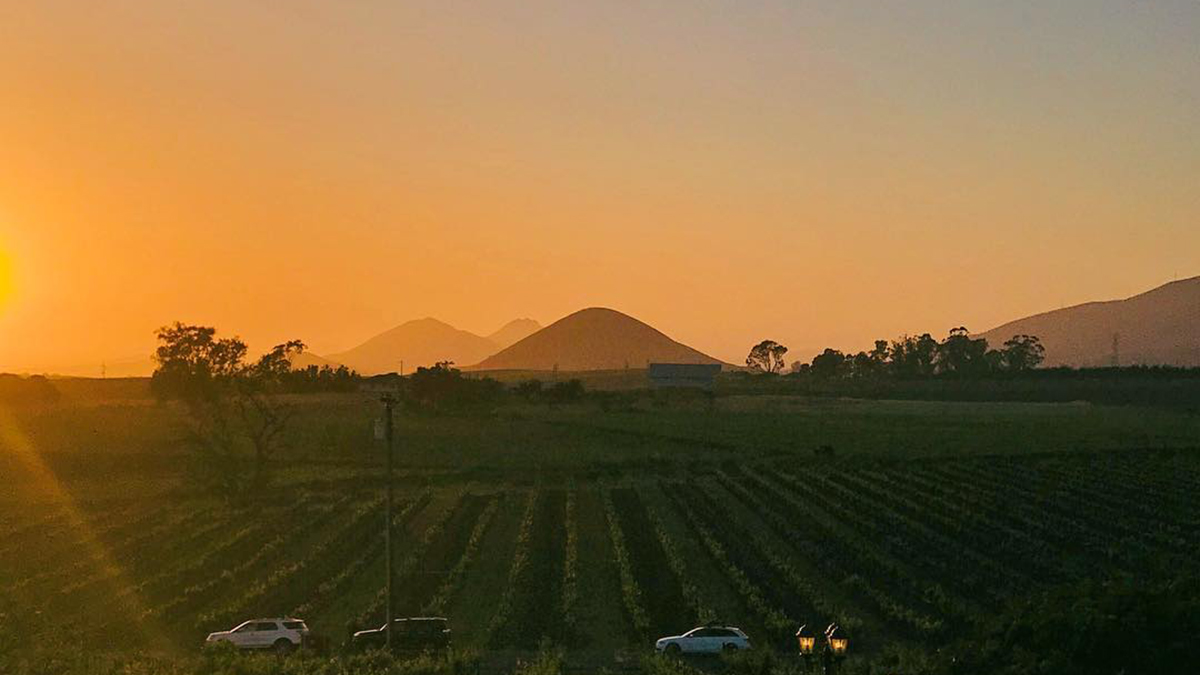 Sunset in the Vineyard
Fridays through September, 5-8 pm, in Edna Valley
Every Friday during the summer month our tasting room will have extended hours – closing around sunset. Wind down the week, sip a glass of Wolff Vineyards wine in our garden, enjoy live music while watching a beautiful sunset. We'll be serving all of our wines either by the glass or bottle. Local food vendors will offer great meals. No entrance fee, no reservations. Please, no outside food and alcohol. The music starts around 5:30 pm.
Get more info on Wolff's live music here.