San Luis Obispo appointment only wineries—these are some of the most exclusive tasting rooms in San Luis Obispo—you have to make an appointment to try the wine. In most cases, you also get to meet the staff or winemaker and see some behind-the-scenes action.
Center of Effort in Edna Valley
At Center of Effort, a SIP Sustainable vineyard, they believe the finest wines exhibit a recognizable style, revealing the imprint of an artist. The winemaking philosophy at Center of Effort is to honor the natural character of the fruit while bringing an added dimension of artistry to the wine.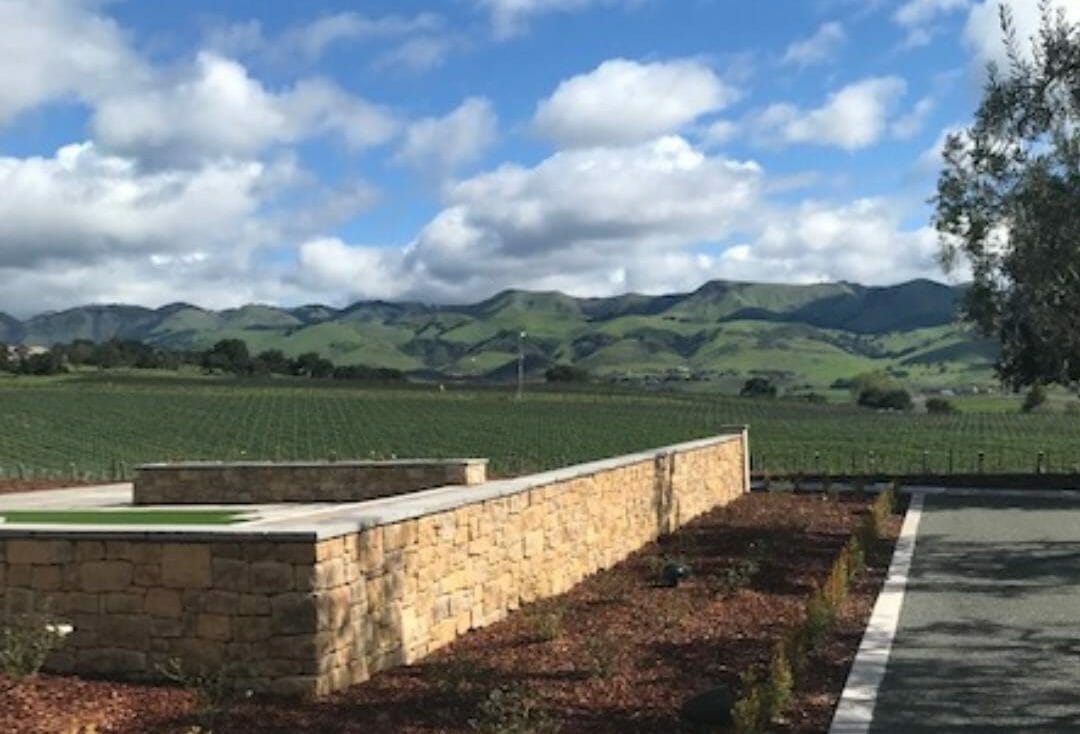 Center of Effort makes the wines in small handcrafted lots, always with a gentle touch, and frequently relying on experienced intuition to guide decisions. For aging, they use only premium French oak barrels that are coopered to precise specifications.
They also emphasize native fermentations, often favoring the vineyard's natural yeasts over commercial yeasts. While native fermentations are more challenging, they believe them necessary to achieve the textural depth that is a hallmark of the wines.
There are two private tastings you can book at the Center of Effort Estate: the Estate Tasting (ideal for first-time guests) and the Estate Tour & Tasting. For appointments and information, please contact Kasey Helt – kasey@centerofeffortwine.com.
Chamisal in Edna Valley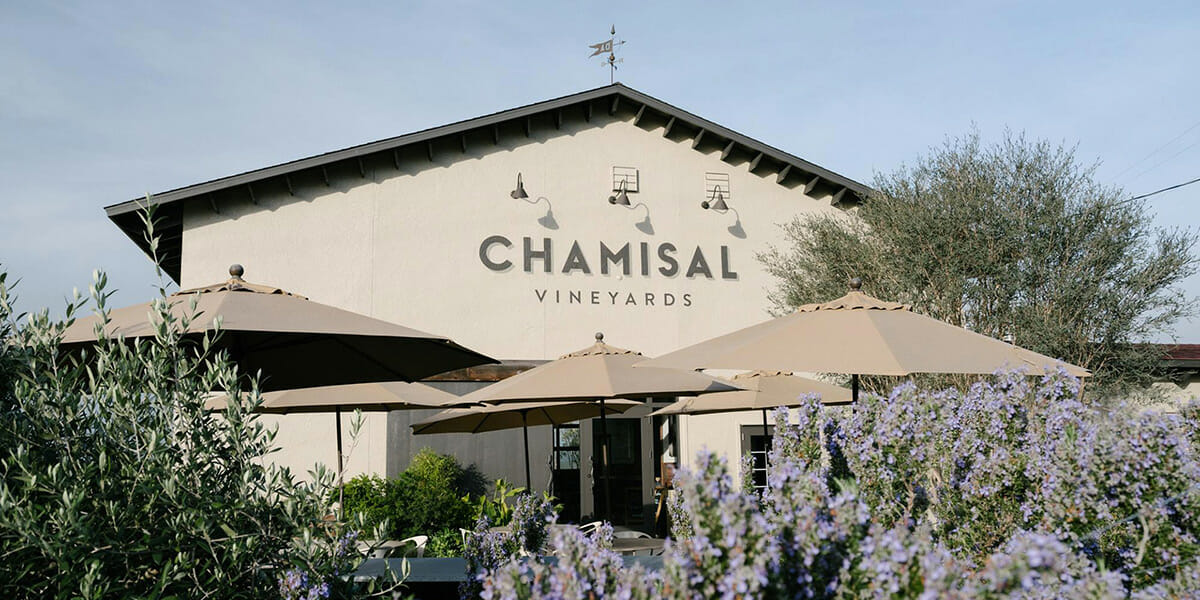 The historic Chamisal property, the first vineyard planted in the Edna Valley, has long been producing wines of a distinctive character – bold, complex and intriguing. With the ideal climate of the region and the exceptional clonal selection planted on our vineyard, our winemaking philosophy is to simply reflect the natural characteristics of this remarkable estate.
Reserve an outdoor seated patio experience, tasting or by the glass.
Claiborne & Churchill in Edna Valley
Claiborne & Churchill is a small, family-owned and operated winery, founded in 1983 and located in the heart of the Edna Valley, just outside San Luis Obispo, California. Inspired by the wines of Alsace, we specialize in premium dry wines made from Riesling, Gewürztraminer, and Pinot Gris grapes, as well as handcrafted Pinot Noirs and Syrahs from several vineyards here in the Edna Valley.
Reserve an outdoor seated tasting.
Cutruzzola in Cambria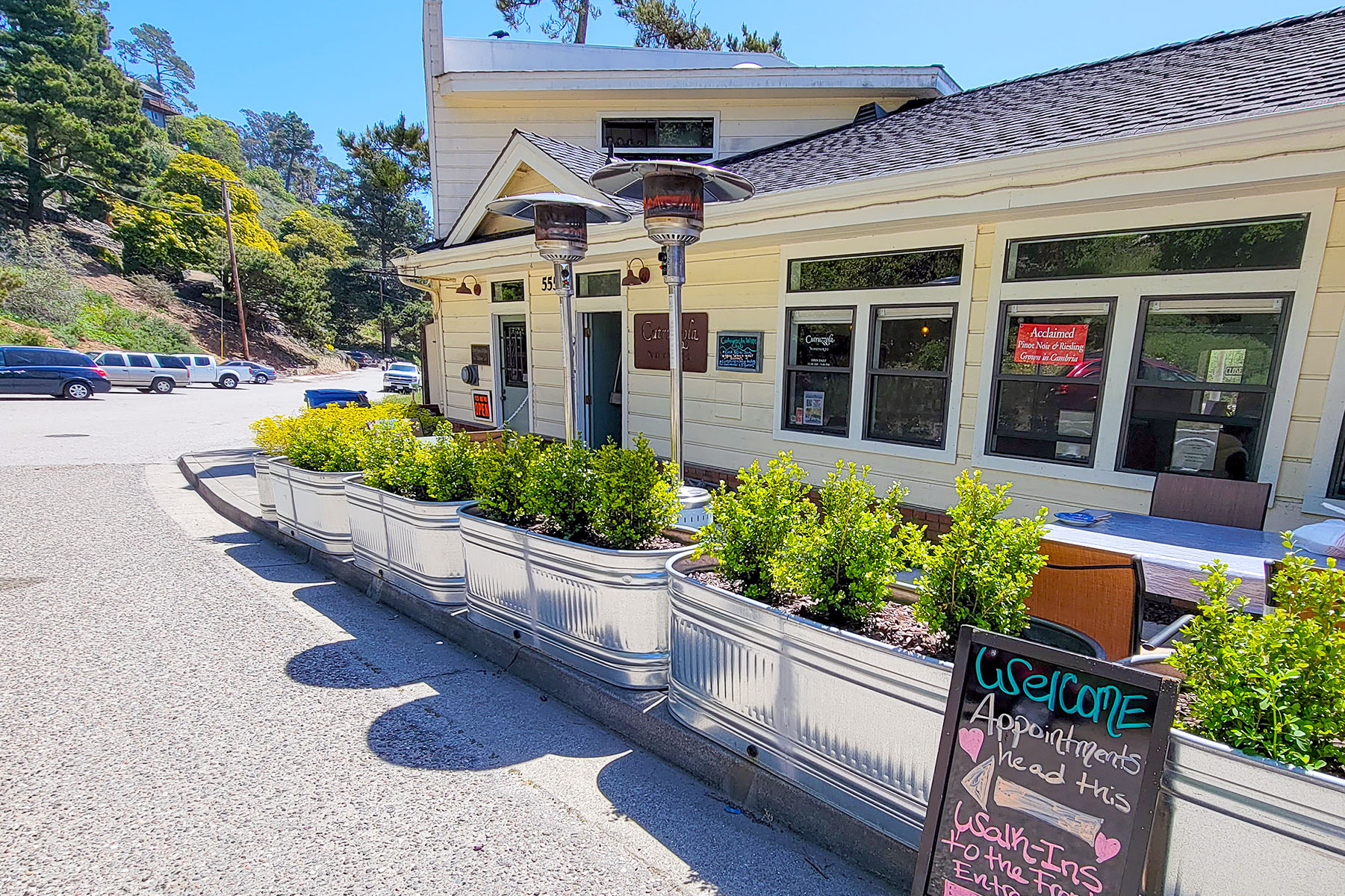 Nestled among towering pines and breathtaking views of the Pacific Ocean is the quaint village of Cambria, California. Our estate vineyard is located in a coastal valley just outside the town center only a few miles from the water's edge, just over the coastal mountains and rolling hills of the Westside Paso Robles wine region. It's a picturesque sprinkling of small, family-owned farms and artist studios that unfold along scenic Highway 1.
Reserve an outdoor seated tasting.
Edna Valley Vineyard in Edna Valley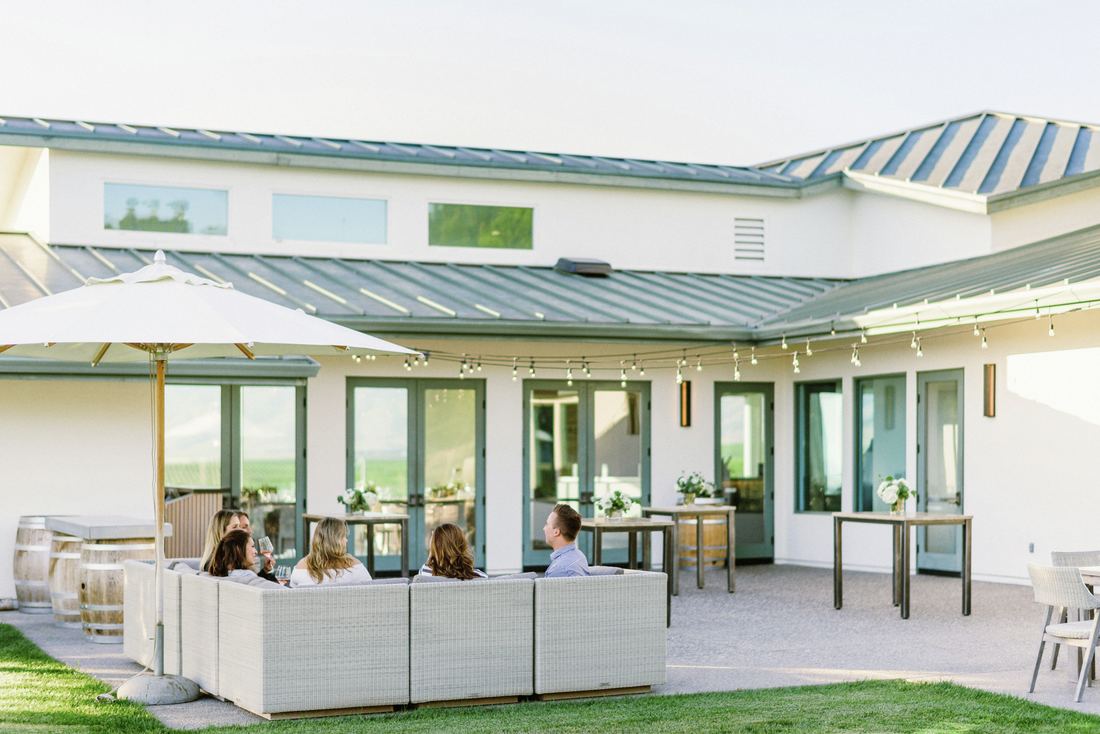 The region now home to Edna Valley Vineyard saw its first grapes planted in the days of the California missions. In the 1800s, it was believed that the grapes in this region were of the highest quality. Today, we still hold this to be true. Following in the footsteps of our founder, pioneering vineyard developer Jack Niven, we continue to craft award-winning Chardonnay – the first variety planted in the Edna Valley.
Reserve an indoor or outdoor seated tasting, or a Private Vineyard Experience.
Kynsi in Edna Valley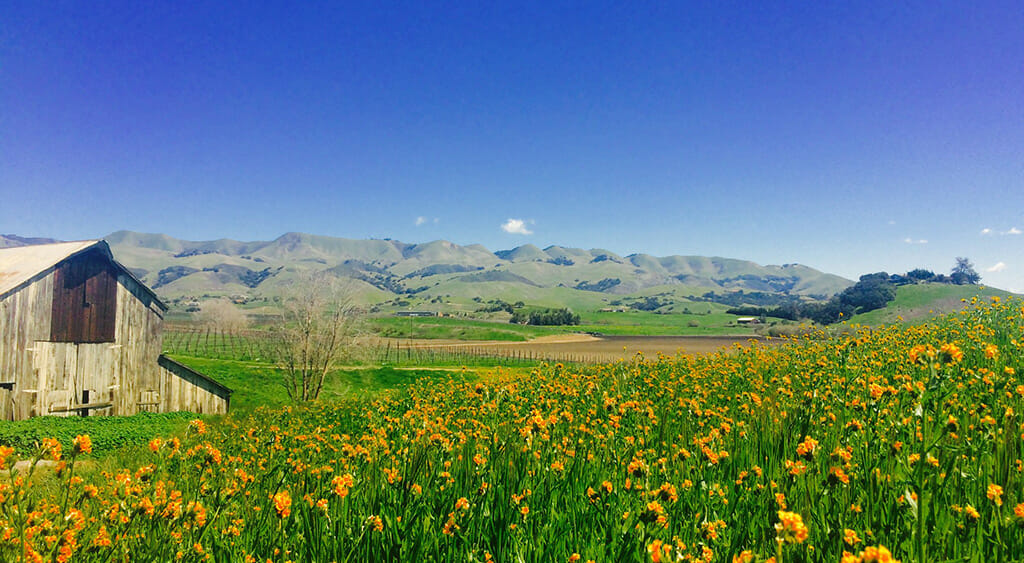 Kynsi Winery is a family run operation focused on producing distinguished wines in limited production. Pinot Noir, Pinot Blanc, Chardonnay, Syrah and unique red blends are carefully sourced from highly regarded cool climate vineyards along with Pinot Noir from their Estate Stone Corral Vineyard in the Edna Valley. Owner/winemakers Don and Gwen Othman have been immersed in the Central Coast wine industry founding Kynsi Winery in 1995.
Reserve an outdoor seated tasting.
Niner in Paso Robles
We are a family owned, estate winery located in beautiful Paso Robles California. We are open daily by appointment and offer seated tasting flights that explore our portfolio of estate grown wines. We also offer a seasonal lunch menu full of fresh, creative dishes designed to complement our wines.
We tailor our wine flights and lunch menu to the seasons, and can't wait to warmly welcome you to the area.
Reseve an Estate Tasting, Library Wines, Chef's Garden Tasting with wine and food pairing, or Harvest Tours (seasonal).
Piedra Creek in Edna Valley
With philosophies of "90% of the wine is made in the field," and "we grow our wine…" it only makes sense that an appointment at Piedra Creek is hosted on a "tasting porch" right in the middle of the boutique, 3-acre estate vineyard at the proprietor's residence.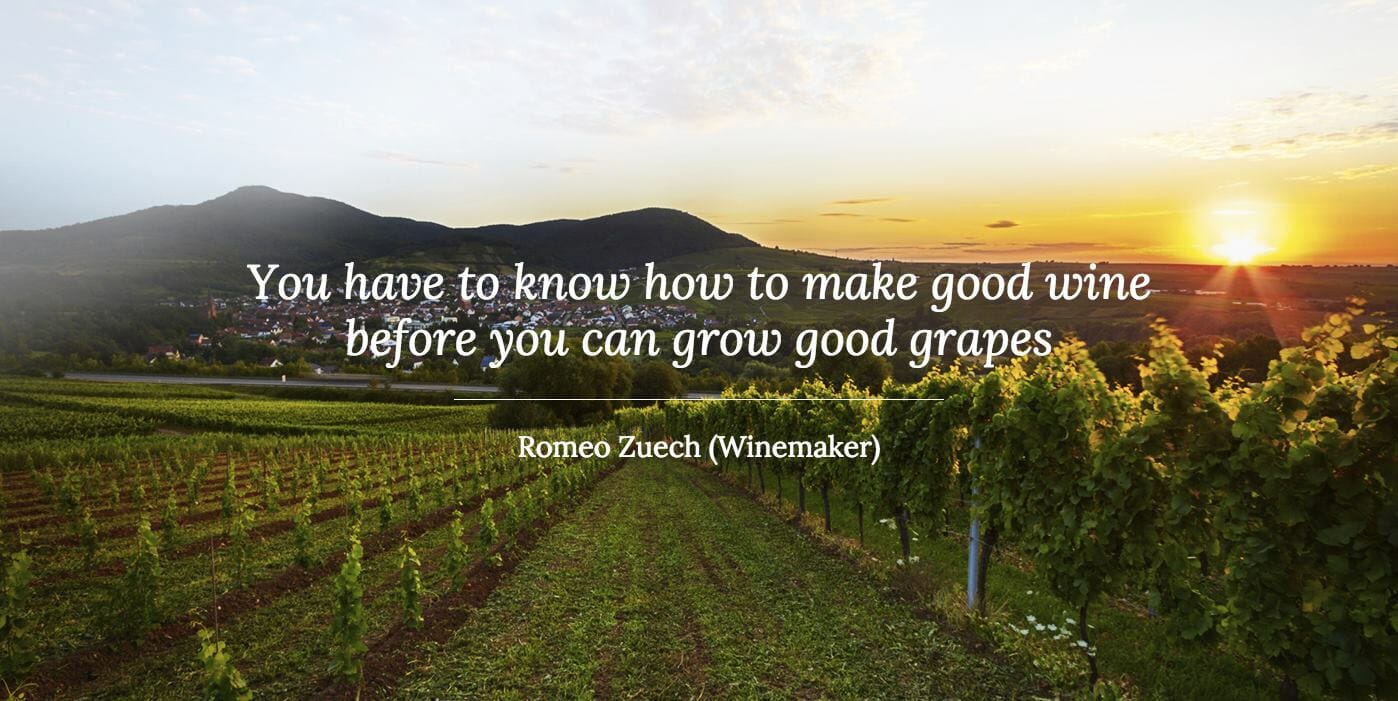 In 1984, Piedra Creek Winery became the smallest bonded winery in the Edna Valley, if not the state of California, originally producing only a couple hundred cases of estate-sourced Chardonnay. In 1999, San Floriano vineyard was planted and Piedra Creek Winery moved. The unique and meticulous practice of hand selecting only the highest quality fruit played a fundamental role in the formation of San Floriano vineyard.
Today, Piedra Creek Winery Estate wines are sourced exclusively from the San Floriano vineyard, which was planted with the fixe of producing highest quality fruit. With compact spacing and short rows, are all planted within walking distance of the proprietor's house. This allows for the utmost attention to detail, resulting in the highest quality of farming, cultivation, grape growing and wine making practices, building on the heritage of Piedra Creek.
We host tastings on the patio in the middle of our estate vineyard Friday through Sunday, 11am to 4pm. Please inquire about appointments other days of the week and we'll do our best to accommodate.
Day of reservations are accepted! You can also give us a call if you are close by to see if we have availability. To make an appointment, email info@piedracreek.com or call 408.892.2301.
Stolo in Cambria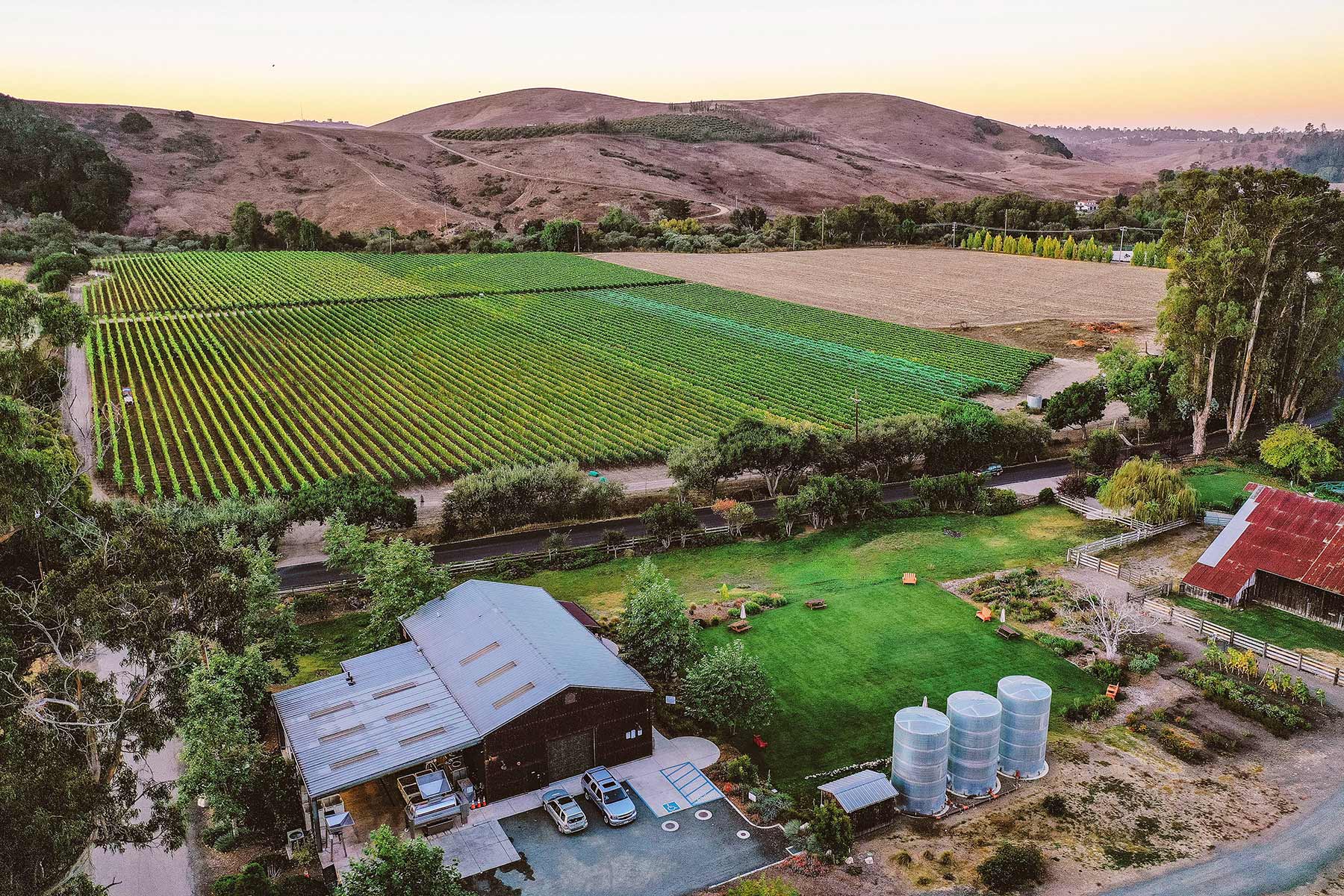 Located at the southern gateway to Big Sur in Cambria, California Stolo Vineyards and Tasting Room is tucked into an unspoiled corner of California's Central Coast. Discover estate grown Pinot Noir, Syrah, Chardonnay, Sauvignon Blanc, and Gewürztraminer in our comfortably modern winery. Or, enjoy a bottle in our pet friendly meadow with your loved ones.
Planted by world famous John Alban in 1998 Stolo Vineyards Hillside Reserve Vineyard expresses a sense of place unique to Northern Coastal San Luis Obispo County.
Charcuterie plates are available for purchase or you are welcome to bring a picnic, tasting fee is waived to members or with 2 bottle purchase. Children and pets are welcome outside!
Reserve an Outside Seated Tasting, Outside Table Bottle Service or Grassy Meadow Bottle Service (bring your chairs or blanket).
Talley in Arroyo Grande Valley

Talley Vineyards is a family owned and operated winery specializing in estate grown wines ideally suited for the climate and soils of Coastal San Luis Obispo County. The Talley Family's farming history in the area dates to 1948, when Oliver Talley began growing vegetables in the Arroyo Grande Valley. Guided by this family farming legacy, a commitment to long term sustainability and a classical winemaking approach, Talley Vineyards focuses on attention to detail in all aspects of farming.
Enjoy a seated tasting at Talley Vineyards, just miles from the coast, nestled alongside our vineyards and working winery. With the help of a Talley Wine Educator, you will explore our current releases or coveted single vineyards wines.
Choose from a traditional seated tasting, comparative tasting or Members' Lounge.
Tolosa in Edna Valley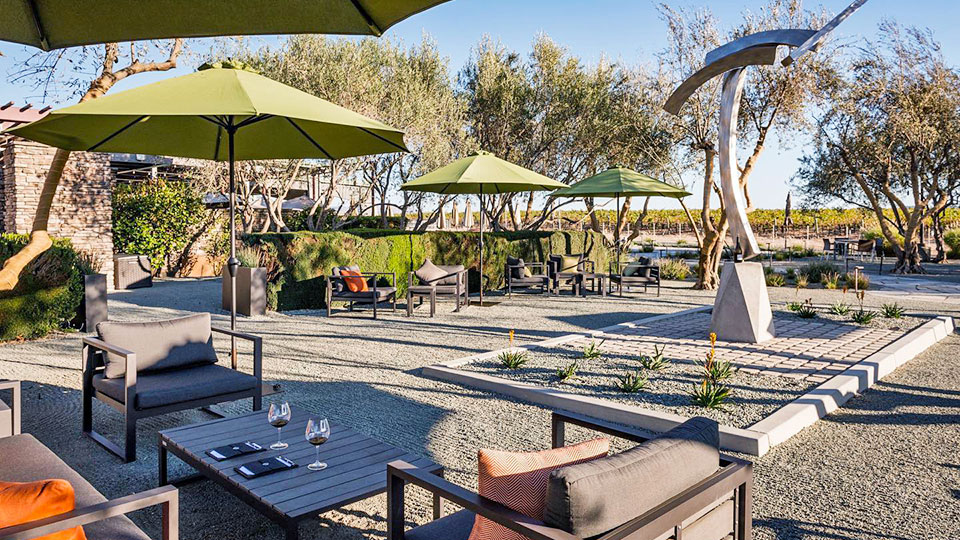 To experience the Edna Valley in person brings a whole new depth of appreciation for the character of the wines.
We invite you to visit Tolosa for an exceptional wine tasting experience. We strive to always create an optimal environment for the investigation of our region and wines with all the senses. Our knowledgeable and hospitable staff will lead you on a discovery of remarkable Pinot Noir and Chardonnay wines – and more – from the Edna Ranch. Throughout the year, we offer a tasting flight of our flagship Primera and our Single Vineyard wines – an exploration of Pinot Noir and Chardonnay from Edna Valley and renowned appellations throughout California.
Reserve a Barrel Tasting, 1772 Flight, Bottle Experience or Private Tasting.
Have a great time visiting the San Luis Obispo appointment only wineries!