SLO Coast Wine Celebrates Harvest on the Coast November 1-3
Harvest on the Coast weekend kicks off Friday, November 1st with SLO Coast Wine's Crafted on the Coast winemaker dinner. Then on Saturday, November 2nd, hit the coast at our Grand Tasting and Wine Auction, located beachside at Avila Beach Resort–a beachfront extravaganza of food and wine, culminating in a spirited live auction.
Then on Sunday, grab your wineglass & wristband, and head out to the SLO Wine Country tasting rooms for free wine tasting all day November 3rd during Surf's Up Sunday. Each tasting room will feature free tastings, wine specials, live music and more. The best part of Sunday? It's completely complimentary with your grand tasting ticket purchase–please keep your wristband and glass for your visit!
Stay in Avila Beach and gain access at the Avila Beach Experience to enjoy VIP tasting and food pairing by the Gardens of Avila restaurant. Go to VisitAvilaBeach.com to find your perfect paradise.
It's the perfect time to stock your cellar for the holidays! Get all the details on the SLO Coast Winery Sunday open houses here.
Autry Cellars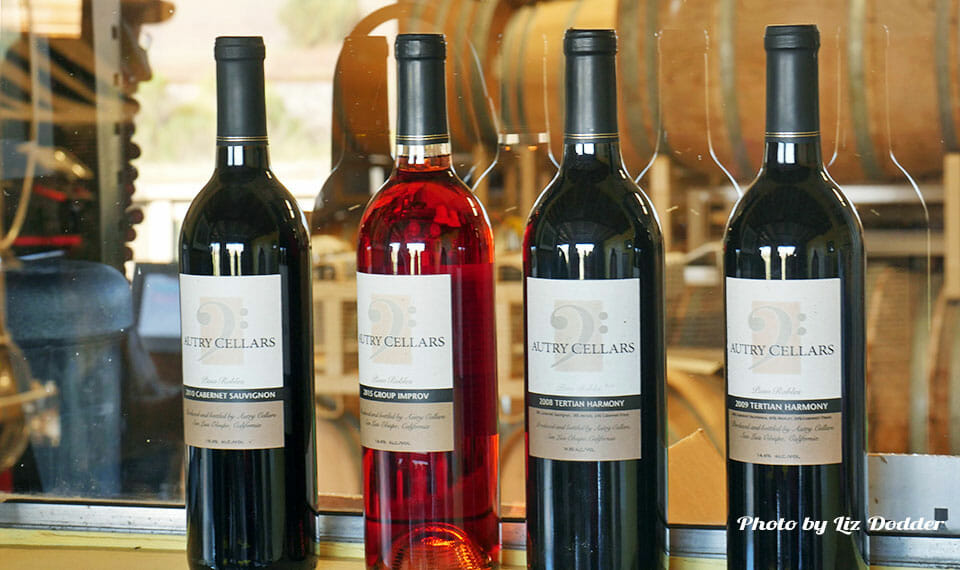 5450 Edna Rd, San Luis Obispo, CA 93401, (805) 546-8669
11 am – 5 pm: Wine and brandy tasting all day Sunday! Stop in for a winemaking and distillation tours, meet "Frankenstill," and enjoy the festivities with us. Meet winemaker and proprietor Steve Autry, who will be sharing the nuances of his award-winning wines and the story of their creation. It's a sensory journey, an afternoon respite, and an education all in one.
Baileyana, Tangent & True Myth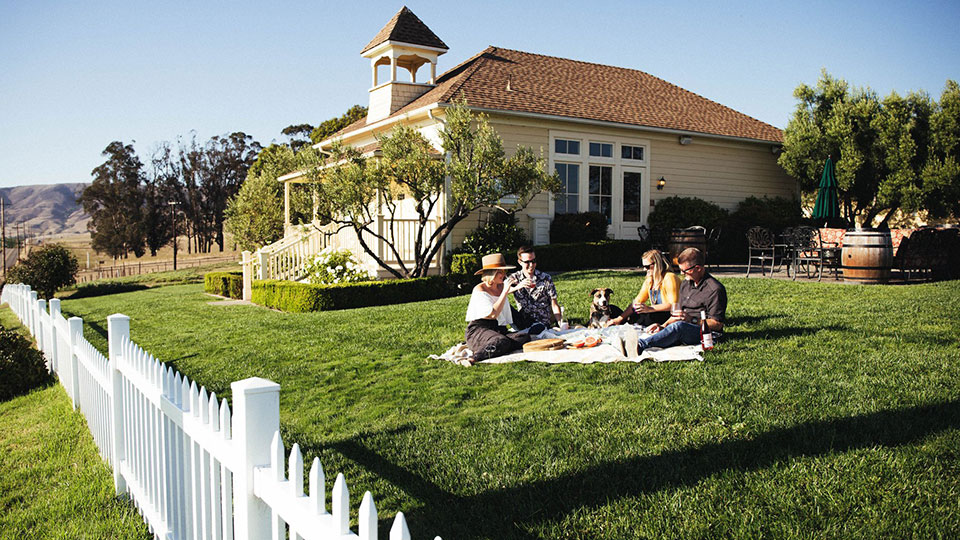 5828 Orcutt Rd, San Luis Obispo, CA 93401, (805) 597-8200
10 am – 5 pm: With your grand tasting wristband you will get a complimentary wine tasting flight, plus special pricing on our wines! Locally sourced, farm-to-table food will be on sale from the Hurricane Kitchen food truck in the afternoon and local singer/songwriter Billy Manzik will be playing live from 1-3pm. Come and join the fun!
Claiborne and Churchill Winery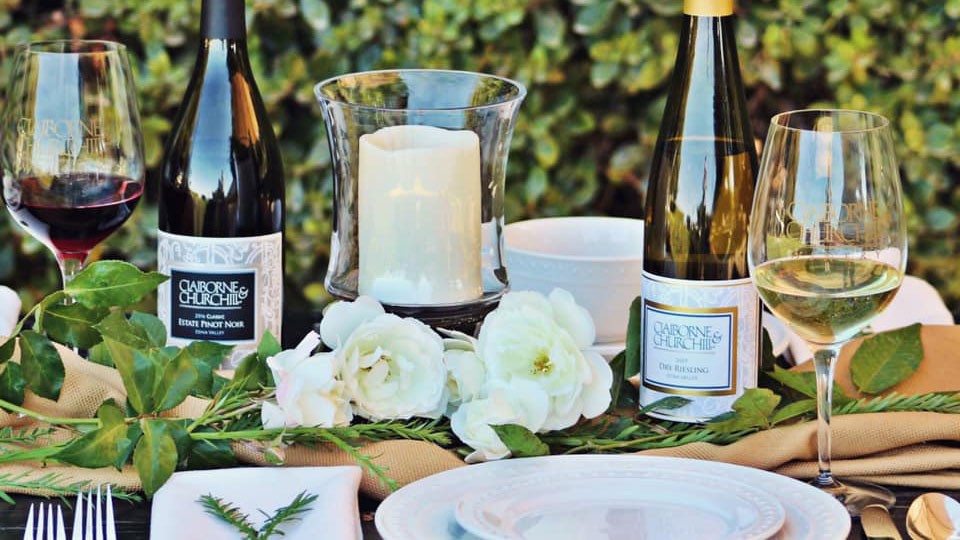 2649 Carpenter Canyon Rd, San Luis Obispo, CA 93401, (805) 544-4066
11 am – 5 pm: Complimentary for Members of Claiborne & Churchill Cellar Club and HOTC Participants with their Grand Tasting Wristband. We're having a Harvest Party here at Claiborne & Churchill and invite you to join us! Spend the afternoon in the heart of wine country with live music by the lovely Nataly Lola Trio and taste our signature aromatic, dry white wines and Pinot Noir. Go behind-the-scenes for a barrel tasting of our newest wines resting in our straw bale cellar. Pair our wines with the tasty eats of Cubanissimo Food Truck. They will be joining us from 12-3pm to provide food for purchase. This is sure to be a memorable and delicious afternoon in SLO Coast Wine Country!
Croma Vera Wines
3592 Broad St #106, San Luis Obispo, CA 93401, (805) 946-1685
12 pm – 4 pm: Join us at our urban tasting room for Surf's Up Sunday. This is your chance to taste all of our wines including our Albariño, Tempranillo, Cabernet Sauvignon, Grenache, Rosé and red blend. Your tasting is complimentary with your glass and wristband. Are you feeling lucky? Take a chance for an opportunity to win 15% off your bottle purchases for you and your group. Guess which of our wines is in the black glass. You have a one in seven chance. This a great way to stock up your cellar for the holidays. $5 per guess. Reservations are required for groups larger than six. Please call us at (805) 946-1685 or email us at info@cromavera.com to make your reservation.
Cutruzzola Vineyards
555 Main St, Cambria, CA 93428, (805) 927-2670
11 am – 5 pm: Take a drive up the coast and stop in Cambria at Cutruzzola Vineyards' tasting room. Harvest on the Coast participants enjoy complimentary tastings and 20% off wine purchases.
Edna Valley Vineyard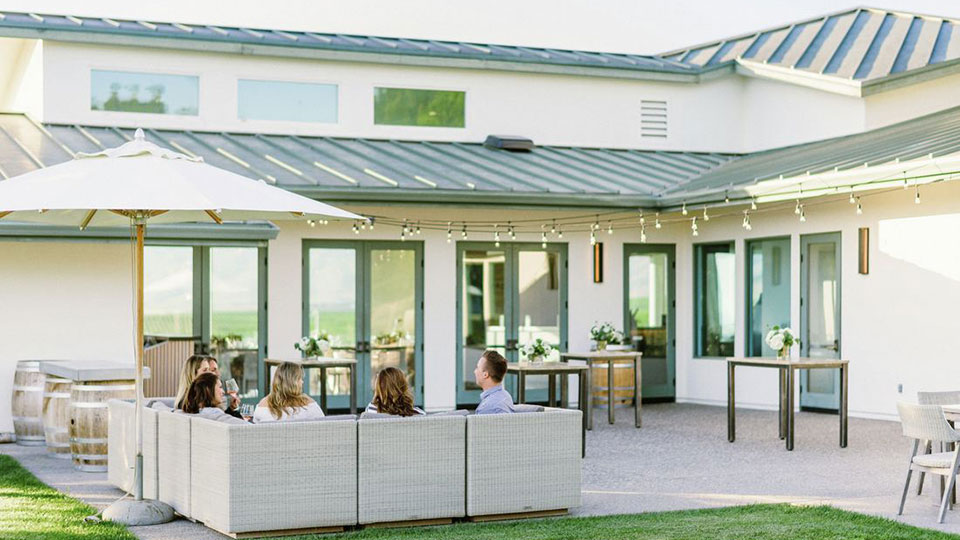 2585 Biddle Ranch Rd, San Luis Obispo, CA 93401, (805) 544-5855
12 pm -4 pm: Join us for delicious tacos from Lua's Catering and the Indie sounds of B & The Hive. Harvest on The Coast wristband holders will receive an exclusive Winemaker Series flight with a barrel sample, the ability to upgrade to any premium tasting experience at Club Member pricing, and 30% off our entire tasting room exclusive Winemaker Series Collection.
Kynsi Winery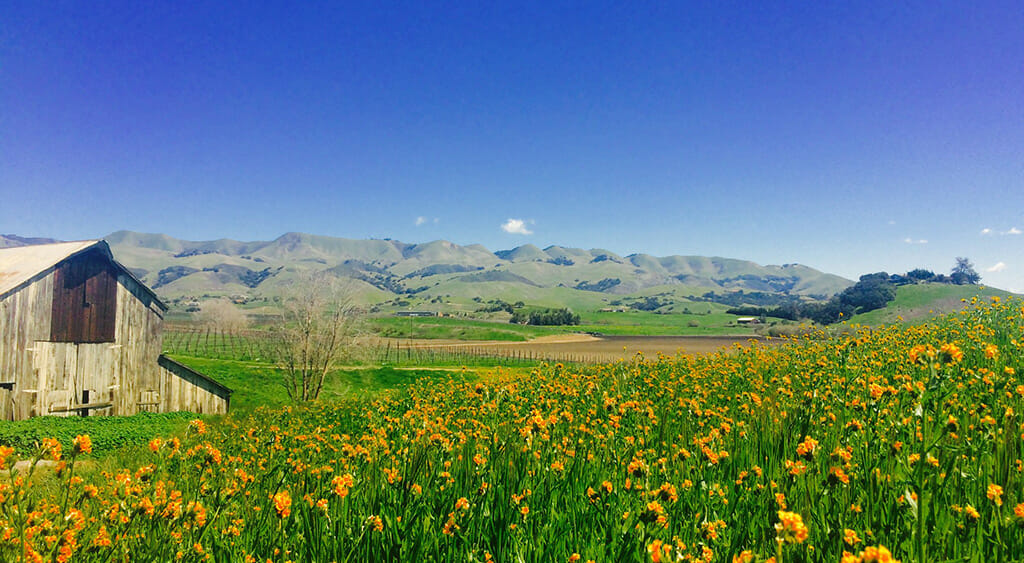 2212 Corbett Canyon Rd, Arroyo Grande, CA 93420, (805) 544-8461
11 am – 5 pm: Celebrate the end of harvest at Kynsi's annual open house where we'll be toasting to nature's bounty with wine tasting, live music by Darren Kerr and a cozy, hearty stew by Beda's Biergarten. Complimentary for Grand Tasting Attendees and Wine Club Members, all other guests only $15. Music from 12-3pm.
Niner Wine Estates
2400 CA-46, Paso Robles, CA 93446, (805) 239-2233
11 am – 3 pm: On Sunday morning head up to our tasting room in Paso Robles for brunch! Our on-site Restaurant take brunch seriously and our menu changes weekly based on seasonal ingredients. Sip a glass of our Sparkling Wine or try a strawberry lavender mimosa while you enjoy! Reservations are highly encouraged and available online or by calling 805.226.4891.
Peloton Cellars
470 Front St, Avila Beach, CA 93424, (805) 627-1080
11 am – 5 pm: Surf's Up for the holidays at Peloton Cellars. Sample our newly released small lot wine perfect for your holiday festivities while you shop for holiday treats and gifts. Take advantage of our 1/2 case and case sale discounts only offered to Harvest on the Coast participants.
Saucelito Canyon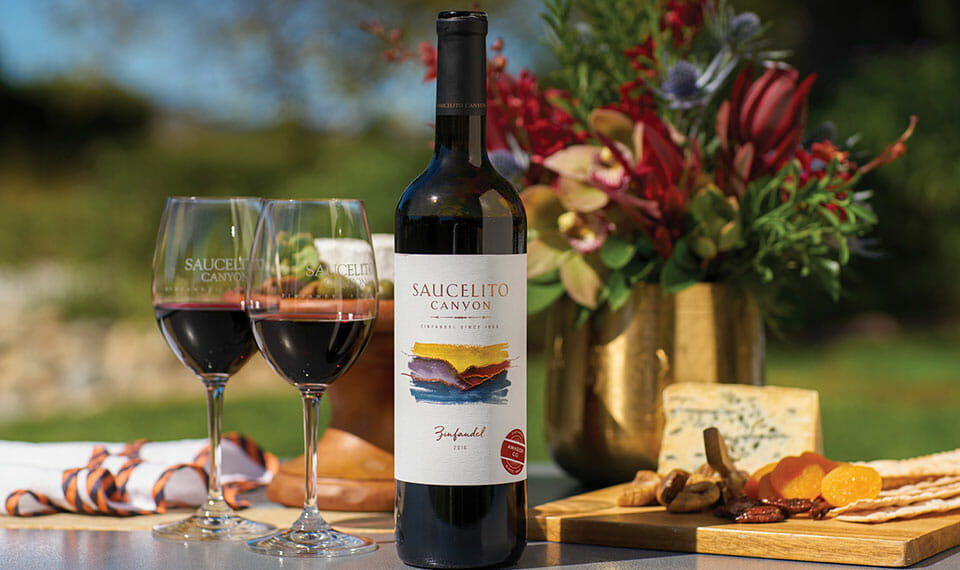 3080 Biddle Ranch Rd, San Luis Obispo, CA 93401, (805) 543-2111
11 am – 4 pm: Join us at our tasting room in the Edna Valley for our Harvest Marketplace & Open House. Enjoy Fall inspired bites from fan favorite Gusto on the Go food truck, while sampling wines from our seasonal six pack specials! Kickoff your holiday shopping at our annual artisans' market with everything from pottery to jewelry, cocktail mixers and leather goods. Live music 12:30 to 4 pm from the Shawn Clark Family Band. Complimentary for Members & Grand Tasting Ticket Holders, General Tasting $15, with food pairing $25.
Sinor-LaVallee
550 First St, Avila Beach, CA, (805) 459-9595
12 pm – 6 pm: Join us at the tasting room in Avila Beach for Surf's Up Sunday! This is the 3rd and final event of Harvest on the Coast weekend where Mike will be offering complimentary tasting as well as some very special barrel samples to anyone who attended the Grand Tasting on Saturday.
Stephen Ross
178 Suburban Rd, San Luis Obispo, CA 93401, (805) 594-1318
11 am – 5 pm: Get stoked with our surf loving crew at Stephen Ross on Surf's Up Sunday. We will be pouring ALL the wines we produce from the SLO Wine Collective region. It's a Party Wave, Bro! Create your own flight from eight epic wines. There will be something for every palate – aromatic whites, French oak barrel-aged Chardonnays, elegant Pinot Noirs, and intense cool-climate Grenache. You might even talk Stephen into a barrel sample of the 2019 vintage while you are here.
Talley Vineyards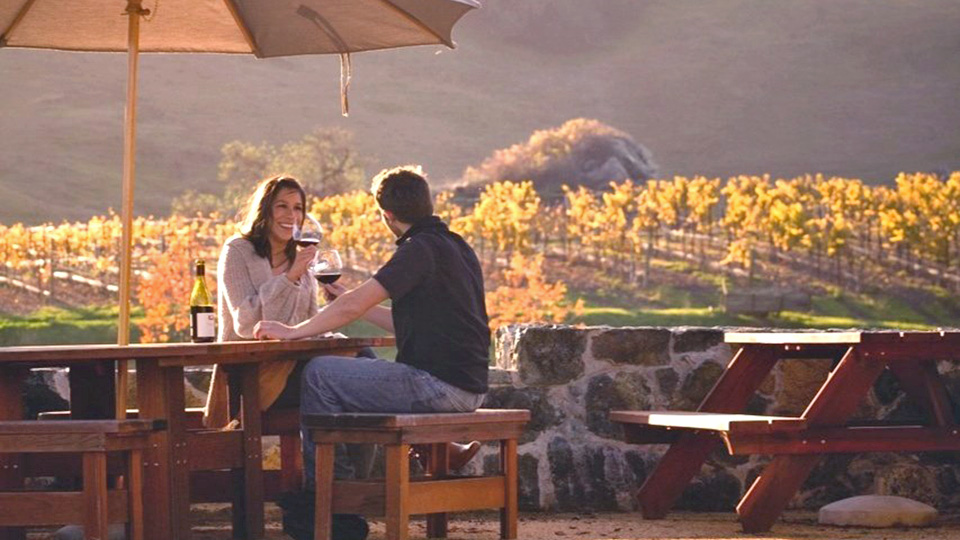 3031 Lopez Dr, Arroyo Grande, CA 93420, (805) 489-0446
11 am -2 pm: Brunch and Barrels at Talley Vineyards, Live music by Dante Marsh, Beach Walk BBQ Food Truck fare available for purchase. Complimentary tasting for HOTC ticket holders.
Tolosa (Tasting at WineSneak)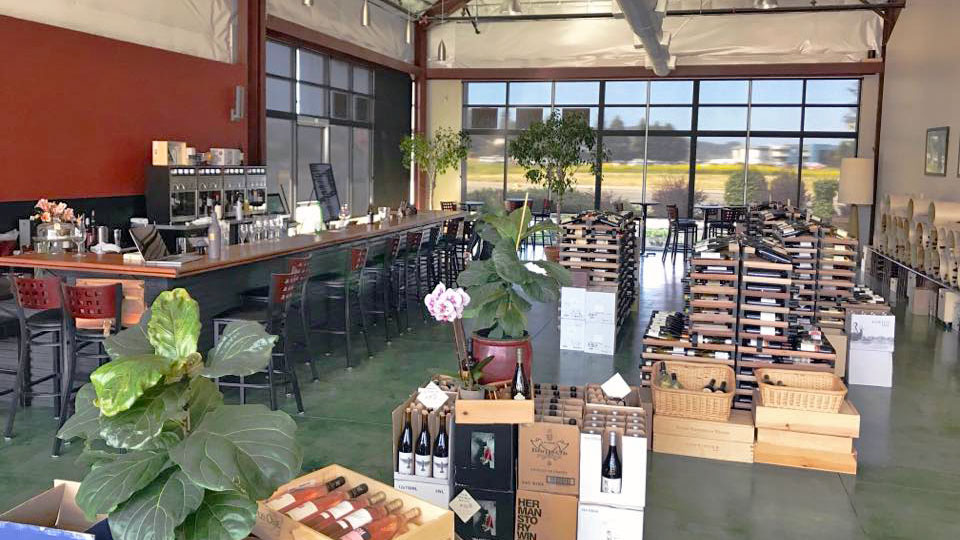 4468 Broad St suite 120, San Luis Obispo, CA 93401, (805) 439-1125
11 am – 4 pm: We are excited to partner with our neighbor! Cruise on over to WineSneak for an exclusive flight of your favorite Tolosa wines. The winery will be closed for a private event. Enjoy your Surf's Up Sunday with WineSneak and Tolosa.
Wolff Vineyards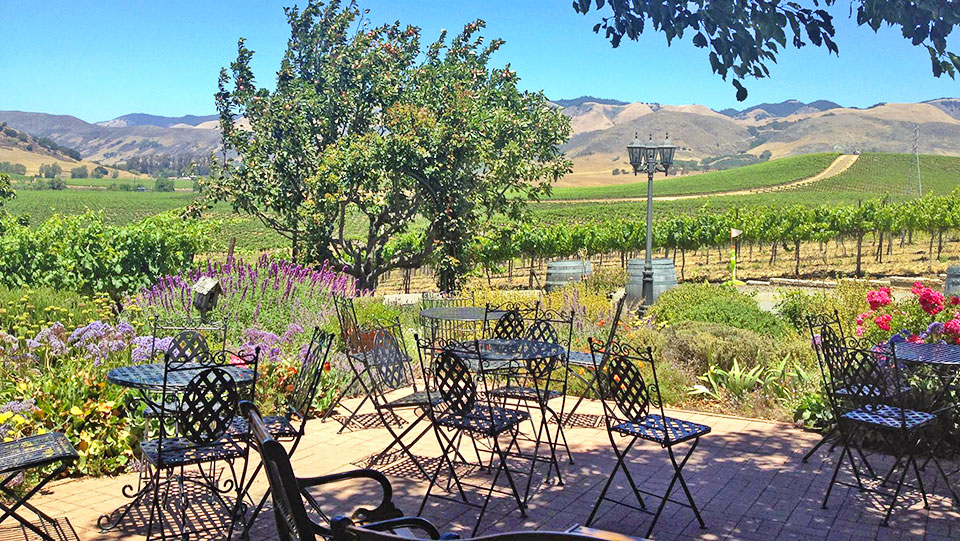 6238 Orcutt Rd, San Luis Obispo, CA 93401, (805) 781-0448
11 am – 5 pm: Wolff Vineyards invites you to celebrate harvest time at our scenic tasting room and garden with sweeping views of the Edna Valley. You can listen or dance to live music and taste our estate produced wines while sampling our special, Syrah infused meatball sliders.
Come and experience old world tradition combined with California style and European flair. Special discounts will be available. Free for club members and HOTC ticket holders.