California Highway 1: Wine Country Road Trip
You may know the Pacific Coast Highway, California Highway 1, as one of the most scenic drives in the world. But did you know it's dotted with world-class wineries in San Luis Obispo County, all sitting an average of 5 miles from the ocean? This makes it the perfect Wine Country Road Trip, from the city of San Luis Obispo (SLO) and its Urban Wine Trail, to Points North wineries in Cambria and outside Paso Robles.
Start on the outskirts of SLO, then take California Highway 1 north to Morro Bay and Cambria, and then east on Highway 46, ending near Paso Robles.
Filipponi Ranch in San Luis Obispo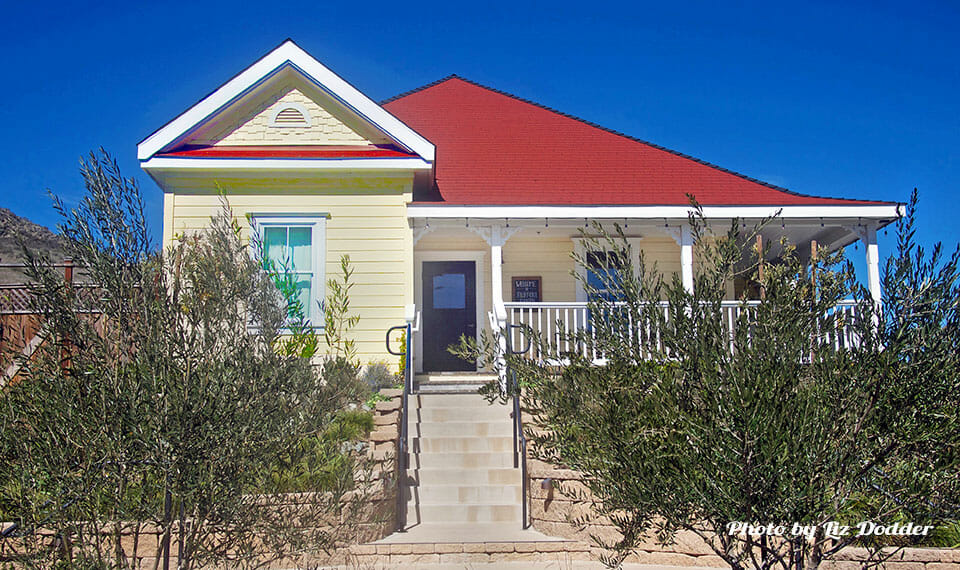 – San Luis Obispo
Nestled amongst rolling, oak-studded hills on the outskirts of San Luis Obispo, California, is a unique little historic winery: Filipponi Ranch.
Family-owned and operated, this boutique winery began with the vision of founder Herb Filipponi whose father, Lorenzo, immigrated to America from Switzerland in the early 1900's with the dream of a better life! After purchasing and settling on this 300-acre ranch, Lorenzo started a dairy farm where Filipponi Ranch Cellars is located today.
The goal at Filipponi Ranch is to make small lots of high-quality wine. The grapes are harvested by hand from some of the finest vineyards located in San Luis Obispo County and every bottle of wine is hand-crafted in the original dairy barn.
With such small production and distribution, tasting is Thursdays through Sundays, 11am to 5pm. Come by and visit! You will be delighted by the beauty of the ranch while you enjoy our hand-crafted wines.
Absolution Cellars in Morro Bay
– Morro Bay
At Absolution Cellars, we specialize in limited production, hand-crafted single-vineyard wines made from grapes sourced from select vineyards all throughout the central coast. These are small-lot wines from vineyards in San Luis Obispo, Santa Barbara, and Monterey Counties. Each wine is the best version of itself – a unique portrait of place and time, an honest expression of where and when the grapes were grown. Made for you to savor, enjoy, and share with family and friends, as well as strangers who may become one or both.
Cutruzzola Vineyards in Cambria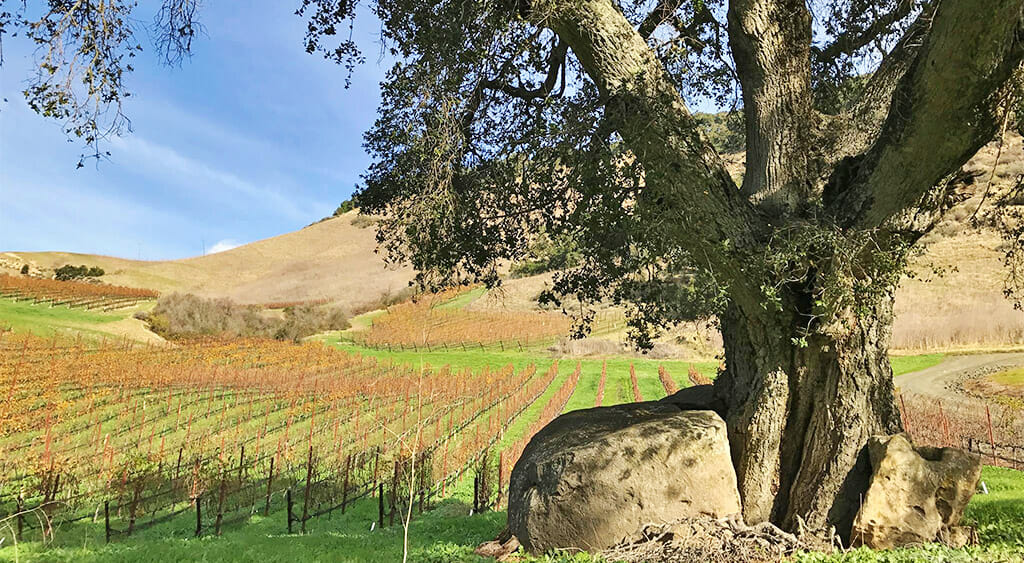 – Cambria
Nestled among towering pines and breathtaking views of the Pacific Ocean is the quaint village of Cambria, California. There, Cutruzzola Vineyards specializes in Pinot Noir and Riesling, both grown right in Cambria near Santa Rosa Creek Road. We produce just 500-600 cases a year so quality over quantity as we can monitor closely every stage of the process!
Our estate vineyard is in a coastal valley just outside the town center only a few miles from the water's edge, just over the coastal mountains and rolling hills of the Westside Paso Robles wine region. It's a picturesque sprinkling of small, family-owned farms and artist studios that unfold along scenic Highway 1. On most days you'll be warmed by sunlight and cooled by ocean breezes as you stand in the vineyard, where we grow Riesling and Pinot Noir on steep hillsides in a cool climate that is ideal for these varietals.
Stolo Vineyards in Cambria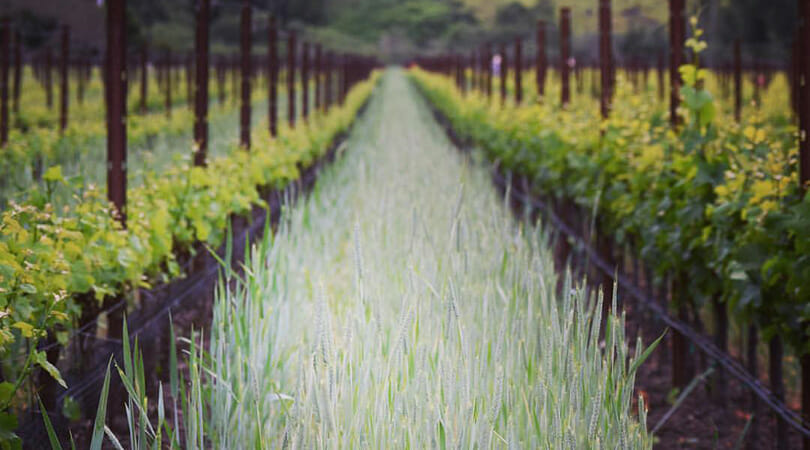 – Cambria
Established in 2004, Stolo Vineyards focuses on producing small-lot, premium estate wines with an emphasis on cool climate varietals.
Stolo Vineyards is a winery and tasting room on an estate vineyard in Cambria, California. It is located less than three miles from the Pacific Ocean, making it one of the closest vineyards to the coast in California. Both 2017 and 2018 have been the year of accolades, as our 2014 Estate Hillside Reserve Syrah was ranked as #27 on Wine Enthusiast's Top 100 Wines of 2017 and our 2016 Estate Syrah was recently awarded #12 on Wine Enthusiast's Top 100 Wines of 2018. Stolo Vineyards takes pride in their honest approach to winemaking from vineyard to bottle. Every effort is made to keep the integrity of the grape and vineyard by crafting wines that represent the unique terroir of this cool growing region. Visitors are always welcome to the boutique tasting room, where award-winning wines can be enjoyed in a rustic, friendly atmosphere.
Brecon Estate in Paso Robles
Brecon Estate is a Boutique Estate winery nestled in the rolling westside hills outside of Paso Robles, California. With an international award-winning winemaker, they strive to produce exquisite and inviting wines for all to enjoy. Many of the wines are from a single vineyard, single estate or single hilltop, with the Bordeaux wines being sourced wholly from the Brecon Estate vineyard, and others, like Albarino, from vineyards in the SLO Coast.
Brecon wines are small batch ferments. Each has an individual story to tell and is sold exclusively through the tasting room.
Niner Wine Estates in Paso Robles
– Paso Robles
Niner Wine Estates is a family company dedicated to the concept that truly great wine results from talented people controlling the entire winemaking process from the vineyard to the glass.
Niner Wine Estates only makes wine from grapes they grow themselves. From vineyard to glass, the entire team is working together with a singular goal in mind: to provide you with wines that combine within them a true expression of the vineyards and the creativity of Niner's people. Niner farms three separate estate vineyards: Jespersen Ranch nestled in the Edna Valley AVA, as well as Bootjack Ranch resting on the Eastern side of the Paso Robles AVA and Heart Hill Vineyard settled on the Western side of Paso Robles. Each vineyard has very different soil profiles and climates resulting in three very unique representations of terroir.
Aequorea in Paso's Tin City
– Paso Robles
Since 2002, winemaker Aaron Jackson has devoted himself to unearthing the potential of vineyards surrounding his homeland of the Central Coast. Petite Sirah and Rhone varietals from the rugged limestone hillsides of Westside Paso Robles for Aaron Wines, and nervy, aromatic Whites and Pinot Noir from the chilly SLO Coast west of the Santa Lucia Mountains for Aequorea wines. The uniqueness of these places has driven us to produce wines that tell the stories of their terrior and the hands that make them.