Taste the Arroyo Grande Valley, home to the southernmost wineries of the SLO Coast
Surround yourself with views of the rustic California hills and Pacific, and explore the charming downtown village of Arroyo Grande. From sparkling wine to Sauvignon Blanc, this trail is one of the most varied in terms of style and wine varieties, showcasing the mighty Arroyo Grande Valley. Total drive time is just 15 minutes among the wineries on this Southern SLO Coast Wine trail, with Timbre and Verdad & Lindquist Family walkable from the Arroyo Grande village.
And December is a perfect time to visit. On Sunday, December 1st, the village of Arroyo Grande hosts a Christmas Parade throughout downtown with holiday music, official tree lighting, visits with Santa Claus and a live nativity. And on Sunday, December 8th, don't miss Elegant Christmas in the Village of Arroyo Grande. Put on your elegant attire and stroll through the Village. Store owners and employees are dressed up serving food and drink, with live music, lots of entertainment, and fun photo opportunities. 
Laetitia Vineyard & Winery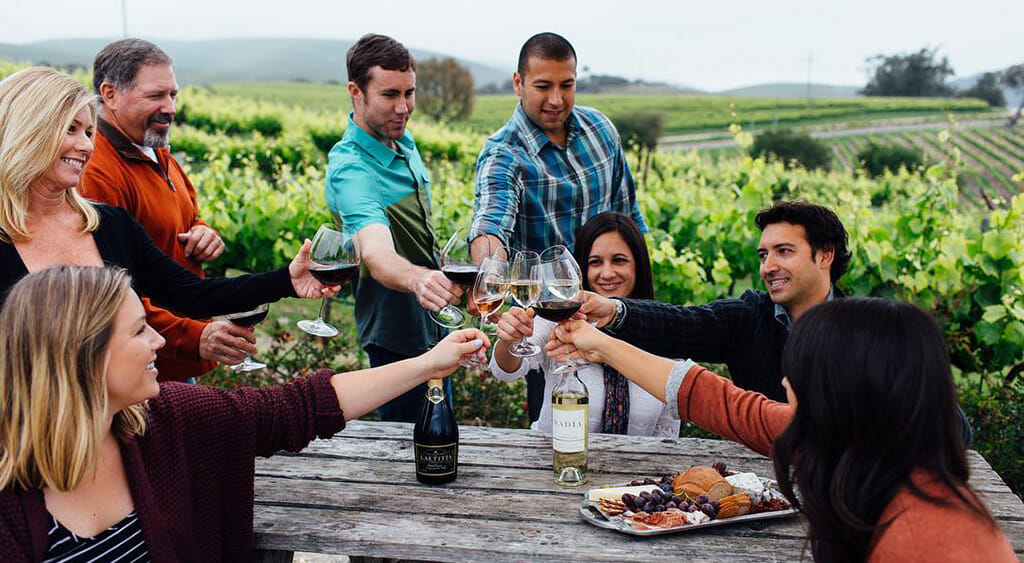 At Laetitia Vineyard & Winery, they are passionate about producing premium estate wines that showcase the distinctive qualities of the Arroyo Grande Valley.
Located in Southern San Luis Obispo County, this coastal property overlooks the Pacific Ocean. Originally known for méthode champenoise sparkling wines, Laetitia continues to produce seven unique sparkling wines. Currently, they are just as well known for their handcrafted Pinot Noir, Chardonnay and more.
Comprised of the Santa Barbara Highlands Vineyard's highest echelon Bordeaux and Rhône-variety grapes, NADIA Wines eloquently express the remarkable high-elevation terroir of the Sierra Madre Mountains in limited-production lots.
Talley Vineyards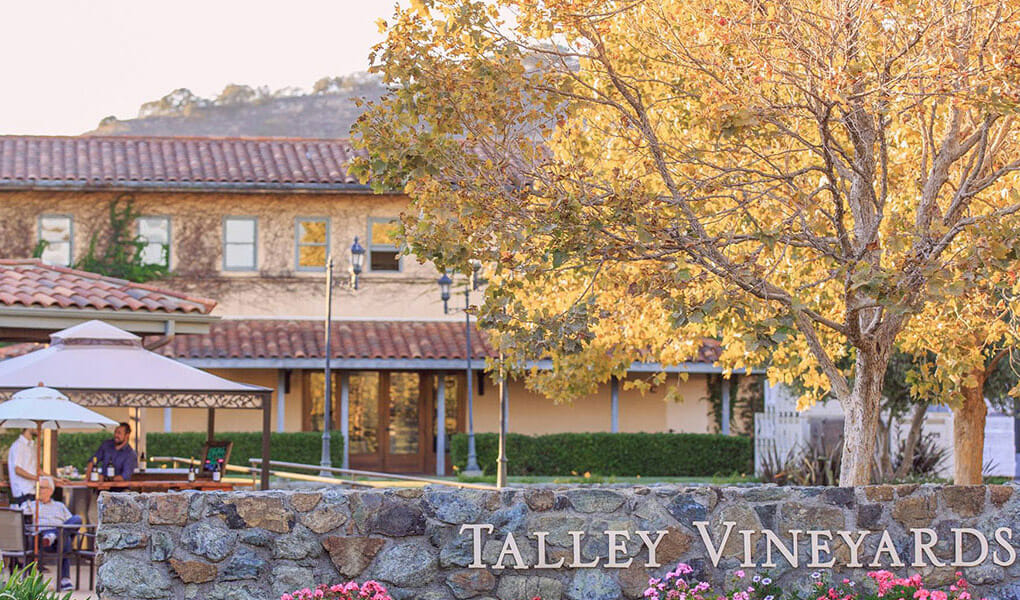 Talley's goal is to create distinctive, handcrafted wines that reflect the unique character of each vineyard where the grapes are grown.
Talley Vineyards is a family owned and operated winery that specializes in estate grown chardonnay and pinot noir ideally suited for the climate and soils of the Arroyo Grande and Edna Valleys. The Talley's farming history in the area dates to 1948 when Oliver Talley began growing vegetables in the Arroyo Grande Valley. Guided by this legacy and a commitment to long term sustainability, Talley Vineyards focuses on attention to detail in all aspects of farming and winemaking operations.
The goal is to produce distinctive wines of consistently high quality that best express the unique character of each of the Talley family's six vineyard sites in the two valleys.
TIMBRE Winery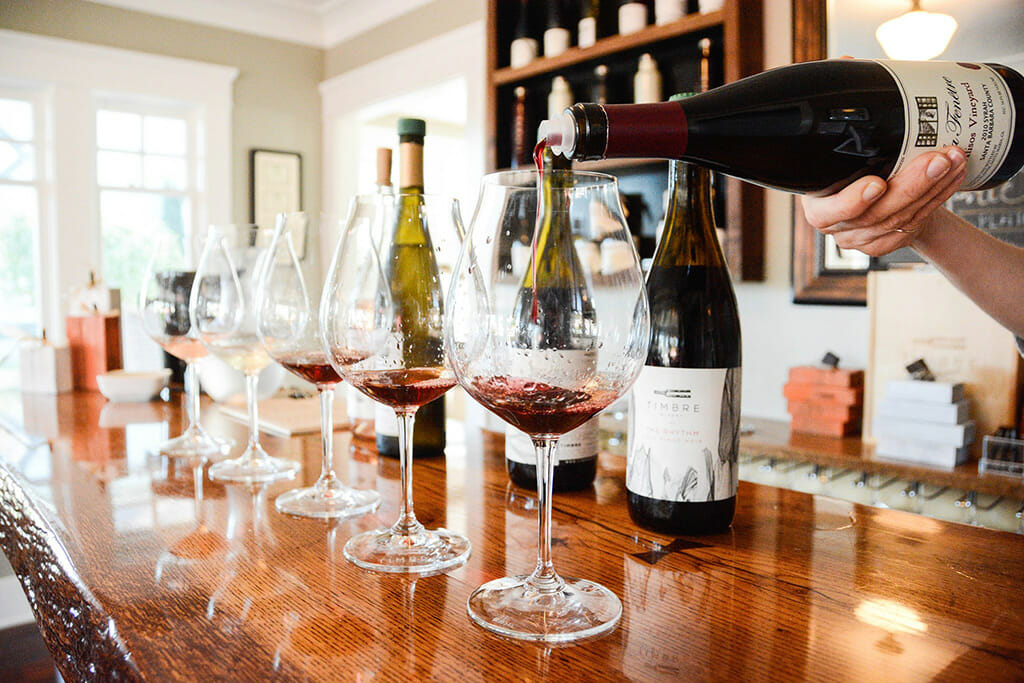 TIMBRE means the "color" of music. It's what makes two voices sound different, even when singing the same song. It's why two winemakers, working with the same vineyards, make unique wine. "The goal of our winemaking at TIMBRE Winery is to express a snapshot of a place (the vineyard) and time (the vintage) that will never occur again," says winemaker Josh Klapper. "As a terroir-driven winery, we make wines expressive of the places and times from which they came." His goal is achieved through enhancing and showcasing the integrity of the land and vineyards.
"We strive to produce wines of balance, which serve to convey not any one element – aroma, sweetness, acidity, alcohol, minerality, earth, complexity – but all of the elements in the wine in perfect harmony." To that end, the fruit is handled gently in the winery using minimally invasive techniques and sustainable practices. You'll find Rosé, Sauvignon Blanc, Riesling, Chardonnay, Pinot Noir, and even a hard cider. TIMBRE also offers special events throughout the year to taste their limited production wines.
Verdad & Lindquist Family Wines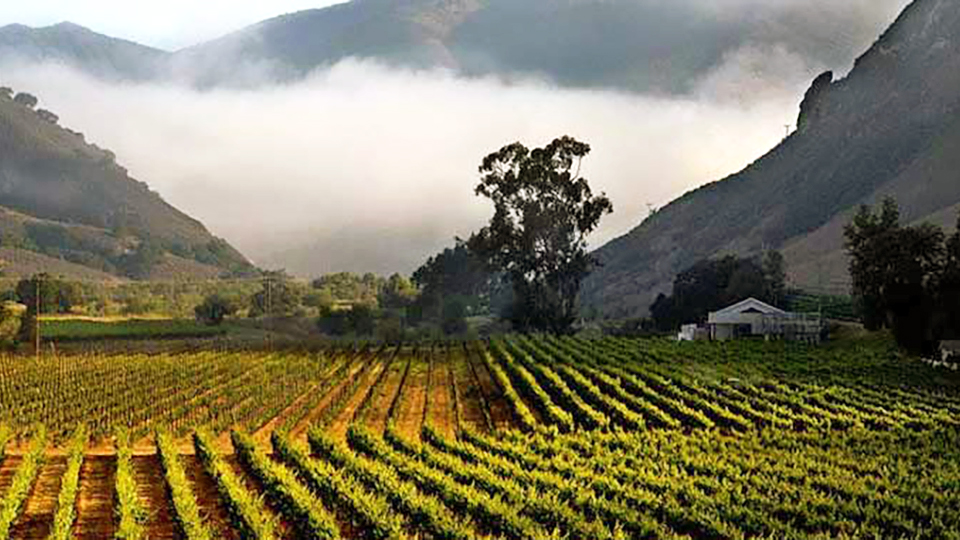 Verdad's founder and winemaker is Louisa Sawyer Lindquist, who is also the wife of wine pioneer Bob Lindquist, an original "Rhone Ranger". She primarily produces Spanish varietals including Albarino, Tempranillo and Garnacha.
Bob's new project is Lindquist Family Wines which emphasizes Rhone varietals using biodynamic and organic certified grapes. Verdad & Lindquist Family Wines share a tasting room located in Arroyo Grande Village.
Verdad was founded by Louisa in 2000, and is devoted to making Spanish grape varietal wines that express true varietal character as well as the vineyard's terroir. The grapes are sourced from organic and biodynamic vineyards and are minimally processed in the cellar. The philosophy behind the winemaking is to grow the best fruit possible, pick at optimum balance and let the wines reflect what the vineyards have created.
The wines are made at the Clendenen Lindquist Winery in Santa Maria, home to Lindquist Family Wines and Au Bon Climat Winery. The Verdad wines are created from Tempranillo, Albariño, Grenache and a small amount of Graciano. In addition she makes Pinot Noir under the Sawyer Lindquist Vineyard label which is a collaboration with her husband Bob.
In 2005 Louisa and Bob planted the Sawyer Lindquist Vineyard in Edna Valley which is Demeter certified biodynamic as well as organically certified. The vineyard is producing beautiful, high quality grapes for both Verdad and Lindquist Family Wines.