San Luis Obispo Coast AVA: What's in a Name?
It's now 1 year from marking a major milestone in the San Luis Obispo County wine region! It was 1 year ago that the San Luis Obispo (SLO) Coast became an official American Viticulture Area (AVA).
Celebrate our new AVA with our winemakers March 24-26, at the SLO Coast Wine Classic in Pismo Beach!
Stretching from the border of Santa Barbara County to the Monterey County Line, this AVA includes all vineyards within this 15-mile swath, bordered by the Pacific Ocean and the Santa Lucia Mountains. This corridor houses 78 vineyards with 3,942 acres planted to vines and while a majority may be Chardonnay and Pinot Noir, this cool-climate region also plays host to a diversified lineup of other varieties like Albariño, Riesling, Grenache, Zinfandel, and Syrah. For consumers, this new designation gives their wine a true sense of place and understanding of climate soils, and geographic location.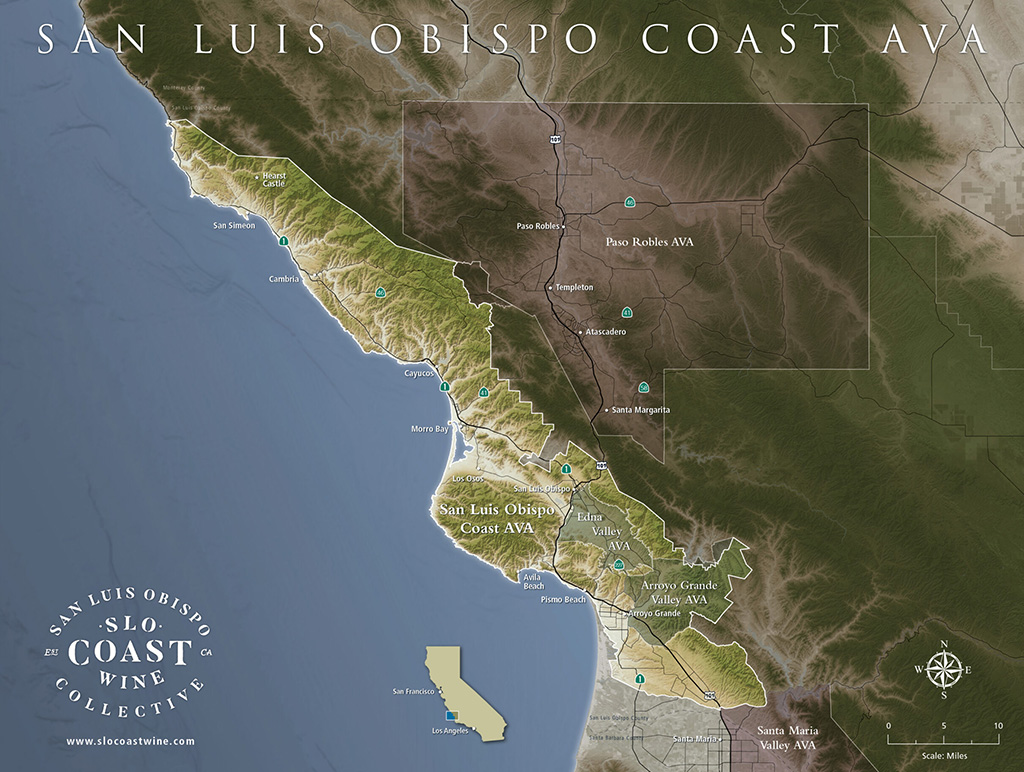 Stephen Dooley started making wine in the area in 1987 and points out that the San Luis Obispo Coast AVA is, "Really cool! No pun intended, but we are one of the coldest spots to grow grapes because we are so close to the Pacific Ocean. What makes this area interesting is the low temperatures coupled with a lot of sunlight. Cool preserves acid and in grapes like Pinot Noir, the sun helps with pigment, color, and tannin." The San Luis Obispo Coast AVA's soils range from marine to volcanic depending on the location of the vineyard.
Thinking about the new AVA in a global context, Molly Bohlman, winemaker at Niner Wine Estates, observes, "When I visited Australia, the Mornington Peninsula in Victoria reminded me of the SLO Coast– rolling hills, a strong coastal influence, and Pinot Noir and Chardonnay demonstrating verve and elegance."
Setting this AVA apart from other coastal regions, Bohlman points out, "Wines from the SLO Coast AVA have a vibrancy and elegance to them that reflects the coastal climate. The Santa Lucia mountain range marks the eastern boundary of the SLO Coast AVA and separates it from the warmer AVAs on the inland side of the mountains. Wine is, above all, a reflection of where it is grown. Having a designated AVA on the label helps consumers identify what they like and assists in differentiating the many, unique growing regions we have in California."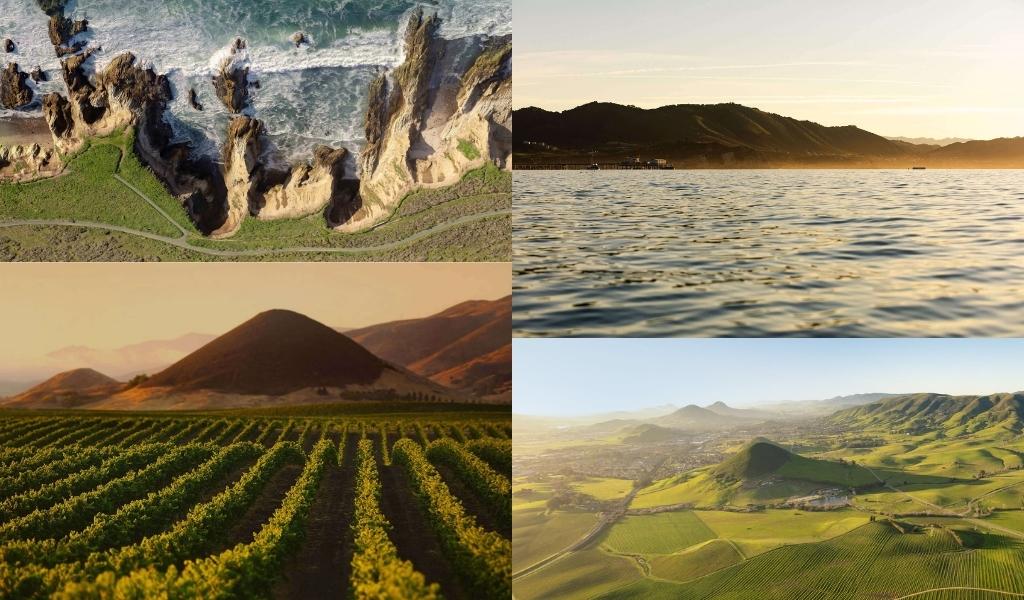 While Pinot Noir and Chardonnay are pervasive varieties in the region, other varieties are grown and according to Bohlman, "Albariño is a varietal that seems to have found a home in the SLO Coast AVA, with 20% of California's acreage of Albariño found here. It thrives in the cool, coastal climate and results in a fresh style with bright acidity and showcases the salinity typical of the varietal."
In addition to the new AVA calling out the coastal aspect of the wines, the San Luis Obispo proper location is helpful when it comes to a consumer-facing label. While many Californians know the area colloquially as "SLO," Dooley points out that, "When you're selling wine in Boston or when the wine is on a shelf somewhere in the midwest, consumers will better understand where in California these wines come from."
There are over 30 wineries that are part of the SLO Coast Wine Collective and all are producing wines from this region. The development of the San Luis Obispo Coast AVA will not only set these wines apart from others in the area, but they will also make a space for themselves.
Celebrate our new AVA with our winemakers March 24-26, at the SLO Coast Wine Classic in Pismo Beach!