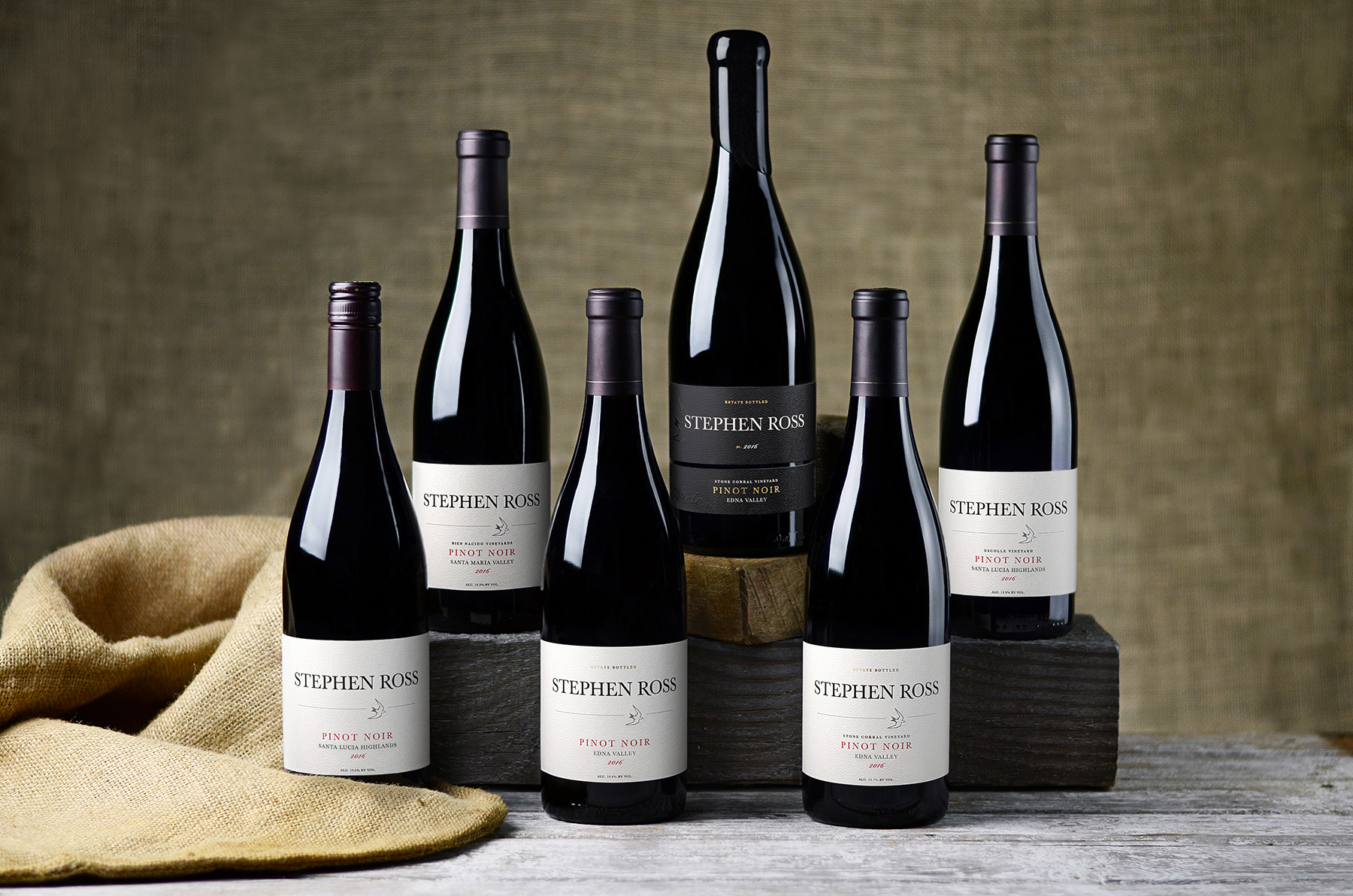 Winery
Stephen Ross Wine Cellars
Info.
Hours
11-5 pm Thursday - Sunday
Address
178 Suburban Rd, San Luis Obispo, CA 93401, USA
Tasting Fee
$15
Website
Contact Info
(805) 594-1318
Email
Social Media
Good to Know
Dog Friendly
Family Friendly
Indoor Seating
Tours Available
Stephen Ross Dooley
I grew up in the upper Midwest and call Minnesota "home". My mother was a geography professor and dean, and I have two siblings. I attended Mankato State University and the University of California, Davis, to earn a degree in Enology. I spent 10 years making wine in the Napa Valley, two harvests "down under" in South Africa and Australia, before coming to the Edna Valley, where I worked for others for seven years, and then launched Stephen Ross in 1994. I met Paula in 1989, married in 1995.
Coastal and artisan since 1994
Stephen Ross was founded on the principles of working with quality vineyards and hand-crafting the best wines possible from the grapes they yield. The winery started small, grew as financial resources allowed, and we stuck to our principles in winemaking and business – great, small production wines, solid business practices, and a nice, engaging place to work for our crew.
Key Varieties
Grenache
Pinot Noir
Rosé
Chardonnay
Pinot Grigio