Winery
Laetitia Vineyard & Winery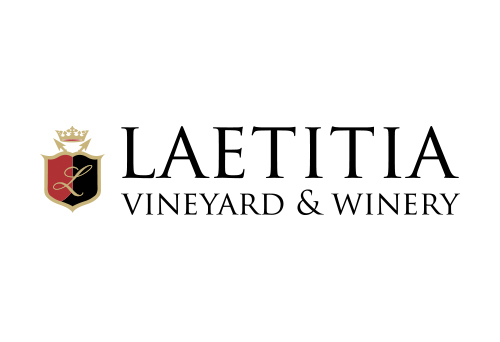 Info.
Hours
Daily 10am to 5:30pm
Address
453 Laetitia Vineyard Drive, Arroyo Grande, CA 93420
Make a Reservation
Website
Contact Info
(805) 481-1772
Email
Social Media
Good to Know
Dog Friendly
Family Friendly
Gift Shop
Good for Groups
Outdoor Seating
Tours Available
Vineyard Views
Open for Indoor & Outdoor tasting
About Laetitia Vineyard & Winery
At Laetitia, we are passionate about producing premium estate wines that showcase the distinctive qualities of the Arroyo Grande Valley. Located in Southern San Luis Obispo County, our coastal property overlooks the Pacific Ocean. Originally known for Méthode ​Champenoise sparkling wines, we continue to produce seven unique Sparkling Wines. Currently, we are just as well known for our handcrafted Pinot Noir, Chardonnay and more.
Key Varieties
Chardonnay
Sauvignon Blanc
Rosé
Grenache/GSM
Pinot Noir
Sparkling Wine
Dessert Wine